In collaboration with Oregon-based designer Joey Roth, Grovemade has created a gorgeous line of speakers to add more natural appeal to sound quality. Shells of the speakers are made out of either walnut or maple. Grovemade wooden speakers are meant to deliver acoustically rich sound that's better than most wooden speakers available on the market.
The new speaker system has a back-loaded horn design, which reinforces low frequencies along with two-inch drivers that are paired with a 2x25W amplifier. Using CNC machine, each speaker has been produced one at a time at the company's workshop in Portland.
These wooden speakers are assembled with epoxy, then sanded down to their final shapes, and finally given two coats of oil to seal the wood. The speakers come with stainless steel stands that are covered in leather to mask any exposed hardware. This leather covering gives some solid footing to the round speakers to firmly stand on your desk or on a shelf.
The speakers feature resonation chambers that are designed to enhance the quality of the sound. Together high quality craftsmanship and high-tech performance specs make a wholesome set of speakers. These speakers are compatible with almost any audio device – be it a smartphone, computer, or turntable.
Walnut wood speakers will certainly complement Grovemade desktop collection that includes monitor stand,keyboard tray, wrist pad, and mouse pad to a pen pot, desk lamp, paperclip holder, and ruler. For $599, these aesthetic speakers can be ordered online.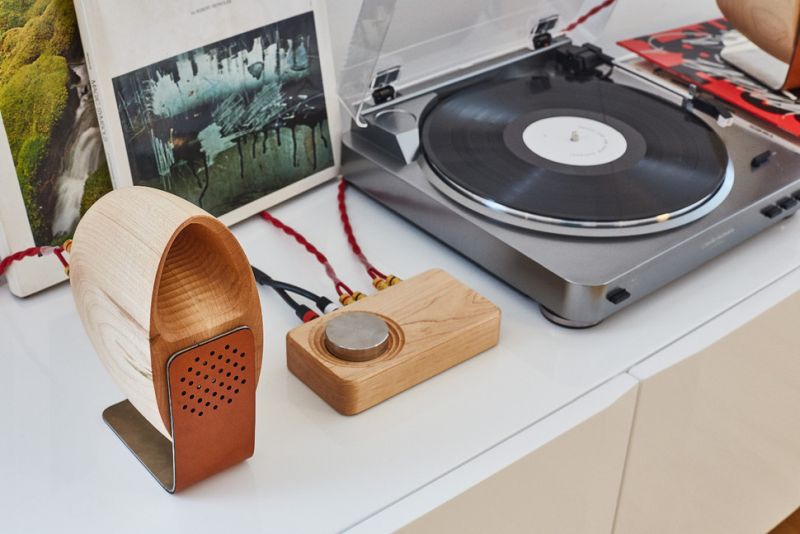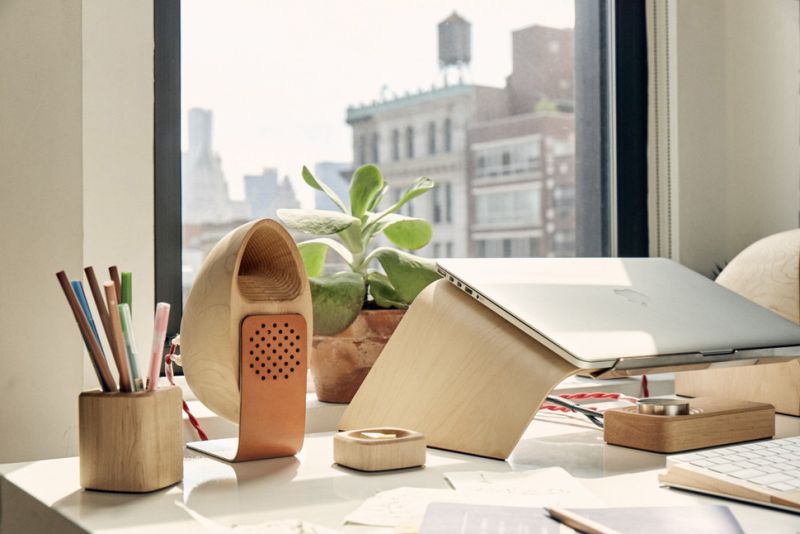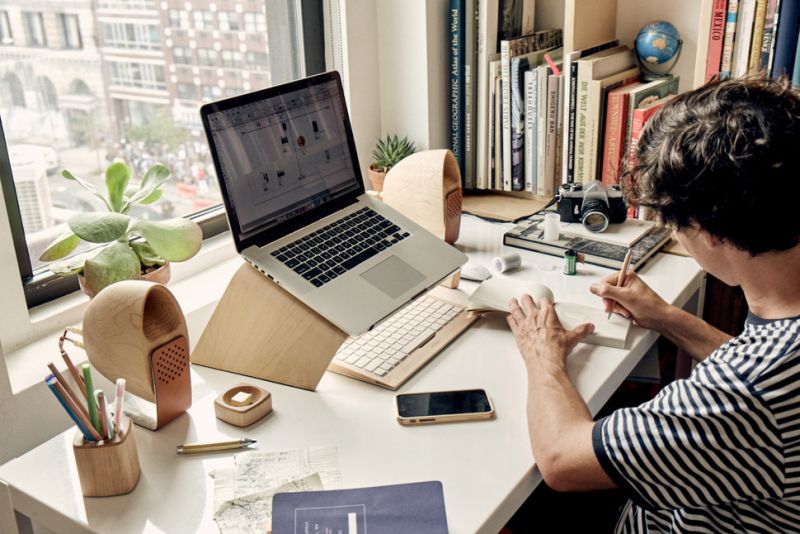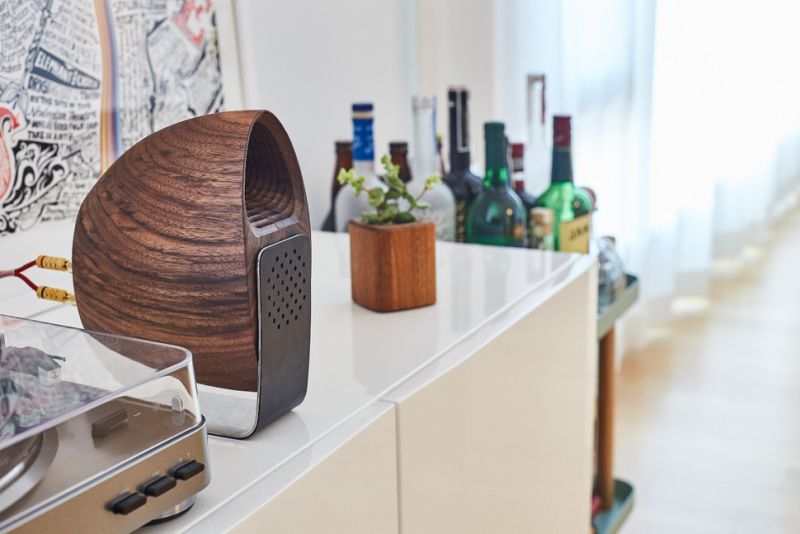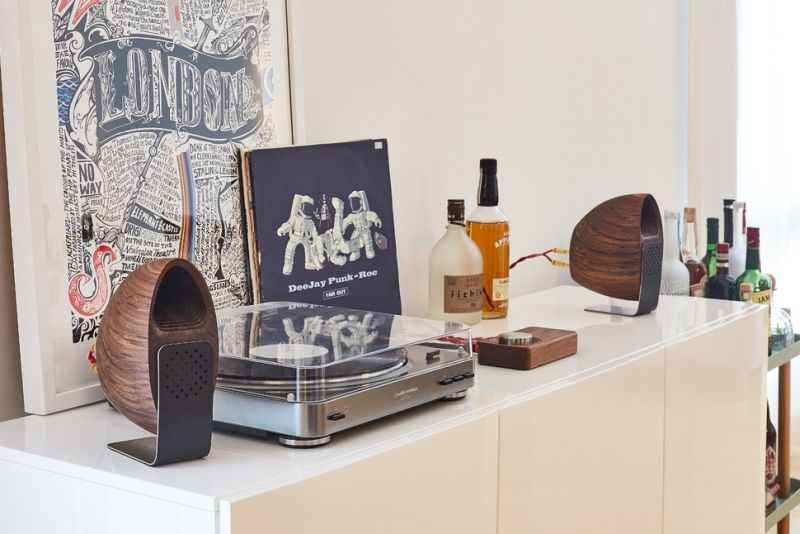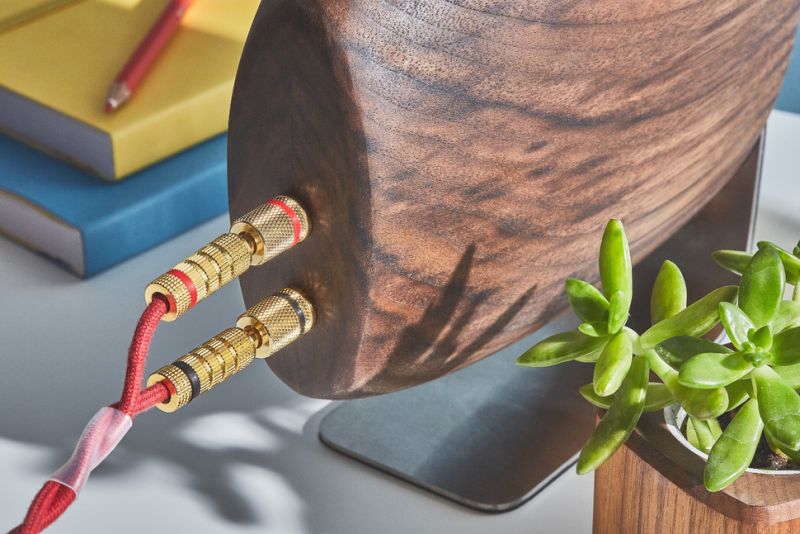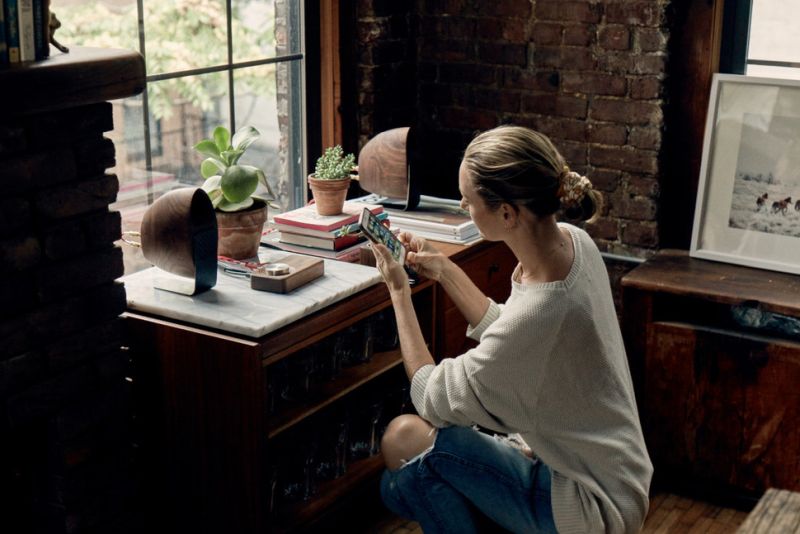 Via: DigitalTrends