You may agree that carrying and drinking beer in growlers is quite easy. But drying after washing is not. This is because air flow gets blocked on turning growlers upside down for drying, leading to foul smell in glass containers. To sort out the problem, Staton Lorenz from Traverse City, Michigan has come up with a convenient solution in form of tiny disc-shaped Growler Collar.
It is five-inch diameter disc that can be fixed onto any screw-top glass or amber growler. This means you can easily turn your growler upside down to securely store it for drying after washing. Using this simple disc, you can keep glass growlers overnight so air freely passes into glass containers, as water drips out. Due to its easy-to-use functioning, it is indeed a must have accessory if you've got plenty of beer growlers at your place.
Growler Collar offers you simple and practical way of cleaning and drying growlers without any fear of breakage, improper drying or foul smell. Furthermore, you can custom-made your favorite logo on its top for a personalized touch. So it is also a perfect gift option for cider and craft beer lovers for just $10.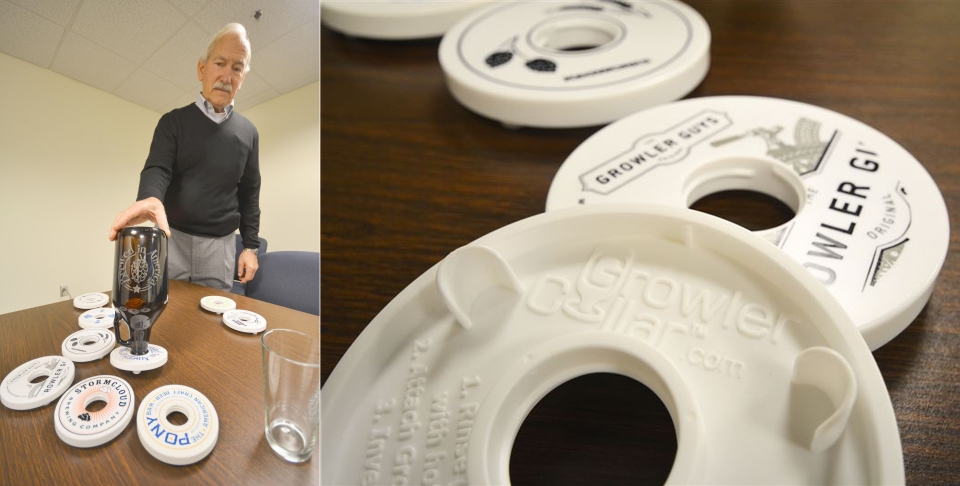 Credit: WashingtonTimes