Designed by Austria-based architect Hans Peter Wörndl, GucklHupf was built back in 1993 for 'Festival of the Regions' in Mondsee, Austria to impress visitors with its transforming layout. At first glance, it appeared like a giant boxy unit resting on ground, but as its modular walls started moving the unit revealed a tiny living space.
The convertible 516-square-feet building structure was constructed on three assembled squares, which were made from enameled marine wood covering wooden posts and rafters on a concrete foundation. This two-and-a-half story building comprised of automatic devices and retracting panels positioned at variable heights.
These retractable panels were united through dowels, flaps and stainless steel cables. This usual structure was designed to provide complete freedom to inhabitants to transform their living space the way they wanted. On the other hand, tiny window-like units used to offer outside views from various angles.
Sadly, under public pressure the building is now removed from the site. But it's still an exemplary design that shows how to elegantly blend art into minimalist architectural unit. If such modular housing units are considered nowadays with improved and fully-equipped framework, it would definitely be a comfortable crash pad to many people across the globe.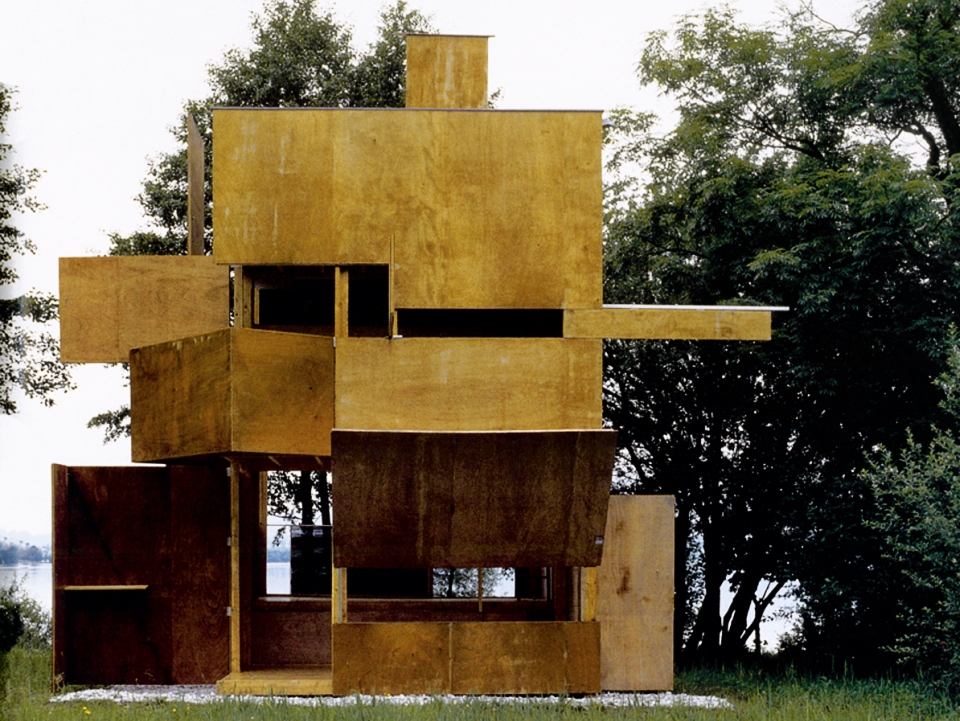 Credit: TransformableDesign