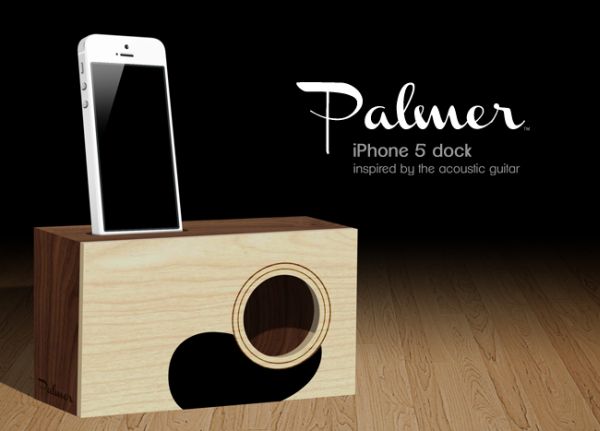 Those who have a penchant for the retro acoustic guitars should be enticed by the visual ambit of the Palmer Acoustic iPhone Dock. Mimicking the soundboard of those glorious instruments of rock and blues, the design language alludes to the very notion of music being emanated 'wirelessly'. And, yes; this wireless transference of notes is not just symbolic of the guitar, but also forms one the crucial mechanisms of the aforementioned dock.
According to the designers, they wanted to convey the efficacy of a factory made scope through the design consideration of this iPhone dock. However, do not be fooled by the deft finishes and the linearity of the rectangular bearing, as the whole form is entirely hand crafted with painstaking precision. And, to notch up on the guitar-esque essence, the lower edge of the speaker is covered by an authentic pick guard (a plastic material that protect the dock's finish from being scratched).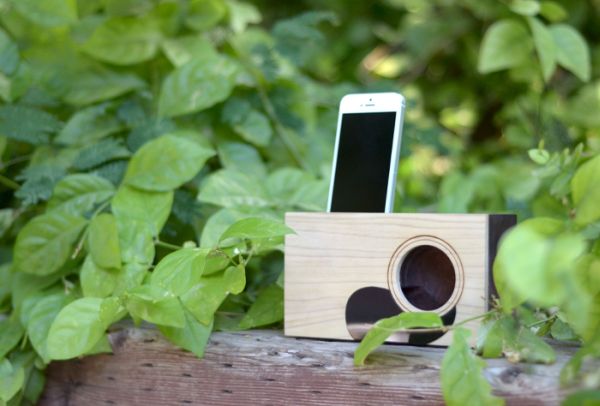 Anyway, beyond the symbolism and visuals, it is the working of the contraption that would seriously interest an audiophile. In this regard, the dock is completely wireless in its function, with its interesting utilization of natural acoustics to amplify the sound. As a matter of fact, the creators claim to have selected two of the best wooden varieties that could enhance the level of acoustics.
Finally, as for the cost, you can always check their Kickstarter's campaign to keep a tab on the price tag.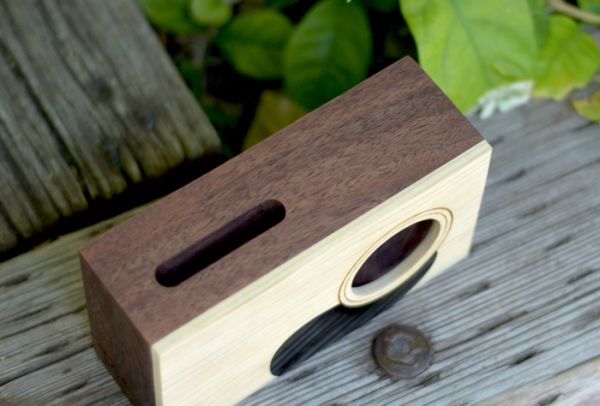 Via: iSkelter