Holiday season has already begun and to make it more interesting and stylish Iron Man star Gwyneth Paltrow has published a lavish Christmas gift guide on her website Goop. This exotic list includes ridiculously expensive gold-plated kitchen tools that only filthy rich can afford.
Have a look at the lavish kitchen equipments that you can present this Christmas to your loved one, only if you've got enough money to splash out.
Dualit 24-carat gold-plated cordless kettle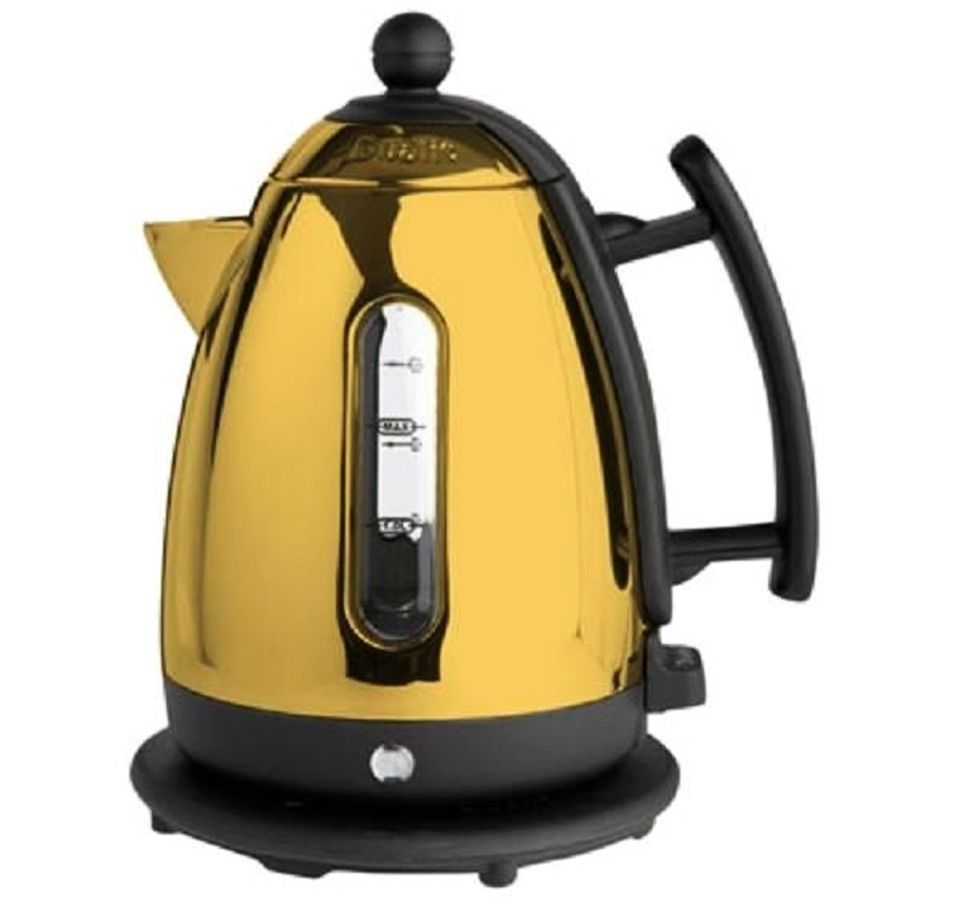 This is definitely one-of-a-kind golden kettle with 1-litre capacity and rapid boil technology. It will add a stylish charm to your routine kitchen routine. Furthermore, it has easy grip handle as well as neon indicators to make its functioning easier and simpler.
Buy: £120 (approx. US $188)
Doma serving set in gold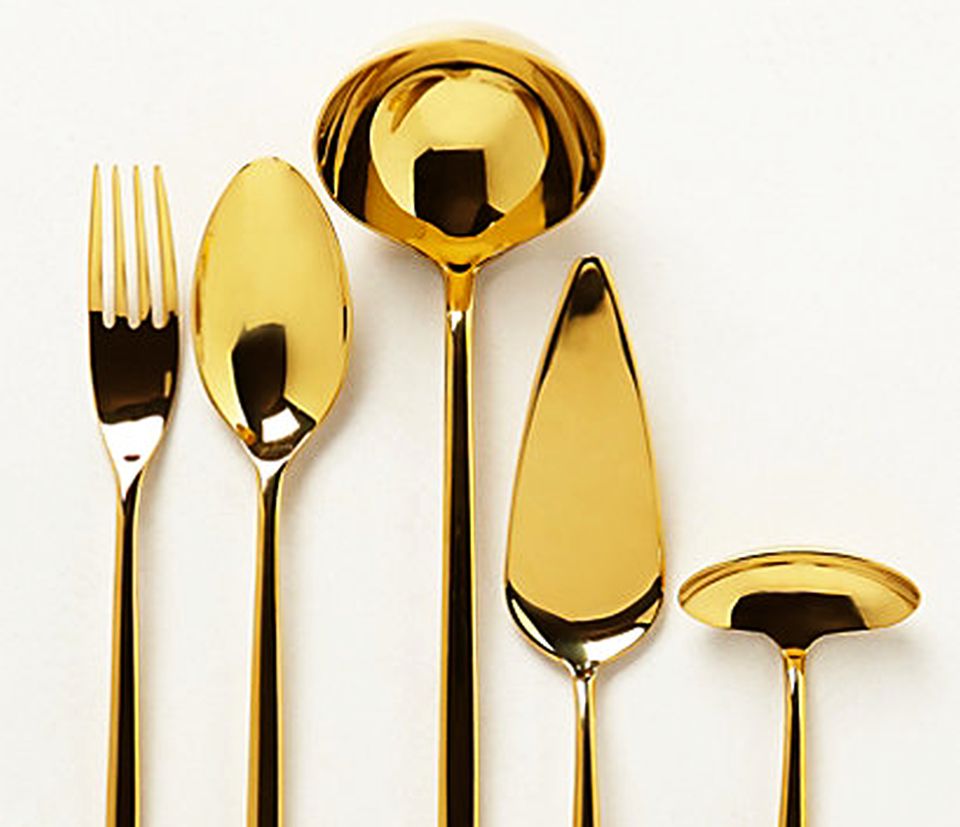 This elegant cutlery set is designed in Italy from stainless steel and gorgeous gold-plated finish. It would be an outrageous present to add royal charm to the user's dining experience. It is an ideal cutlery set to decorate your dining table during any special occasion.
Buy: $128
Dualit gold-plated toaster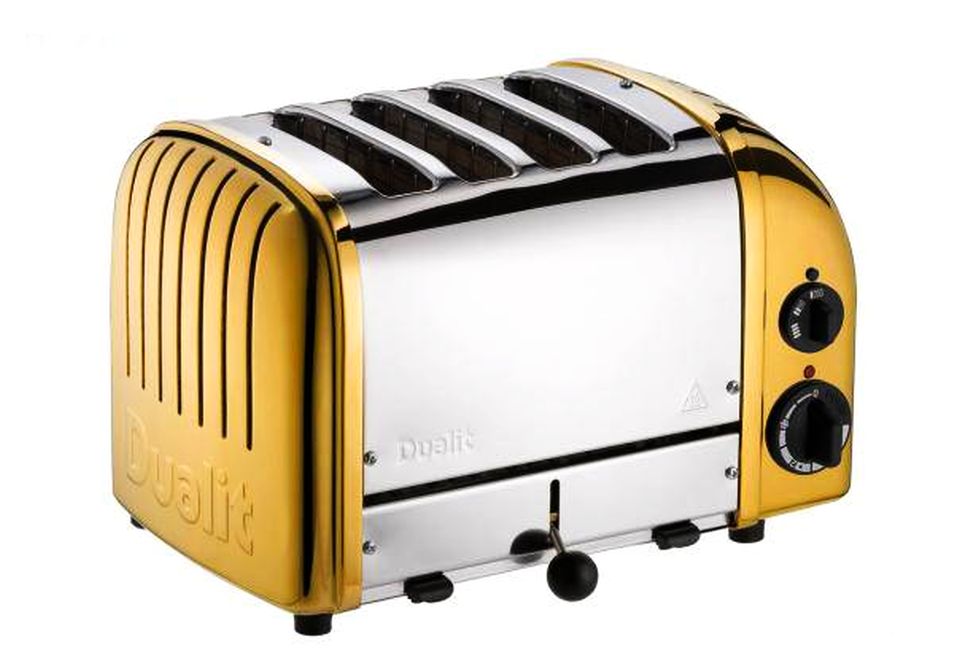 Dualit toaster with built-in sensors is the perfect device for tossing perfect bread slices for breakfast. However, the golden one is handmade in UK with 24-carat gold plating. It will add a bling to your breakfast every morning with its shiny golden finish. However, this one is available made-to-order on the Dualit website.
Buy: £1,000 (approx. US $1,566)
Super Angle gold-plated juicer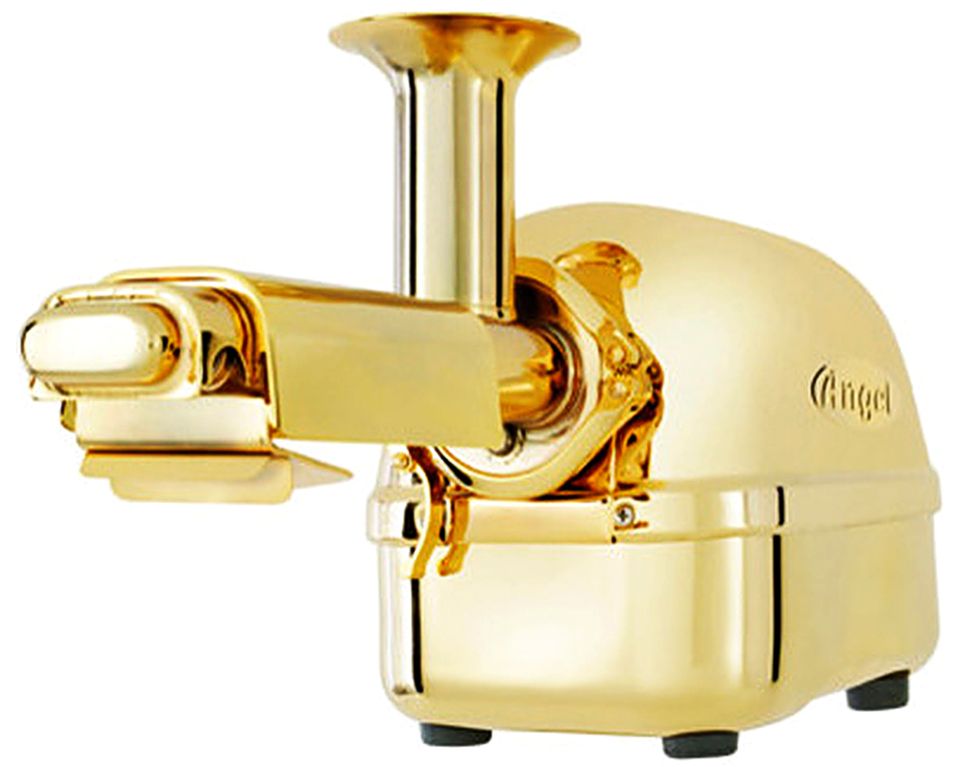 Adapt a healthy lifestyle with a fresh fruit juice every morning prepared from Super Angle gold-plated juicer. It not only provides you delicious juice, but is so luxurious and royal that you wouldn't like to hide it away from your kitchen surface. However, it comes with an eye-tearing price.
Buy: £3,100 (approx. US $4855)
These were some of the dazzling extravagant gift ideas by the popular Hollywood star to make your special friends happy this Christmas. But this is not all; there is more stuff other than kitchen equipment on her gifting list, which you can check out on the blog.
Credit: Metro