You may be aware about the Black Saturday Bushfires in 2009 in Australia, this was not the only incident but there are several regions in Australia that are prone to bushfires. These fire incidents are quite devastating and cannot be fully controlled by humans once fire spreads out into a large area, but these can be avoided to some extent.
To protect houses of residents living in such areas, Dr. Ian Weir, a research architect at the Queensland University of Technology, has pioneered a new bushfire-proof building design called the H-House that is efficient enough to protect itself even against strong flames of fire, in case of bushfires. The house is located in bushfire prone Point Henry in Australia and is constructed for a family of five.
The entire building rests on steel stumps, forming an elevated structure that also offers better view of the landscape. Its structure is clad in galvanized steel and contains new building materials such as bushfire-rated reflective glazing and fire-rated roller shutters. Exterior is kept simple with geometrically aligned shutter-like walls, which provide ventilation and offer outside views to the inhabitants through small gaps in between the shutter walls.
Moreover, the house has completely sun protected BCA energy-efficient shutters even the roof has fire-resistant FRC sheet for additional guarding against fire. Inside the house is timber flooring that is protected from fire via fiber cement sheet, the outer deck with timer floor is guarded by sprinklers. The house is not only to avoid fire, but also has enough facilities for owners to live comfortably throughout the year.
Overall, the house can withstand even the toughest bushfires in the region, thus protecting valuable property of the residents. Although, these housing structures cost more than regular building materials but it's worth spending dollars on such advance architectural design that is capable of protecting itself against such natural threats.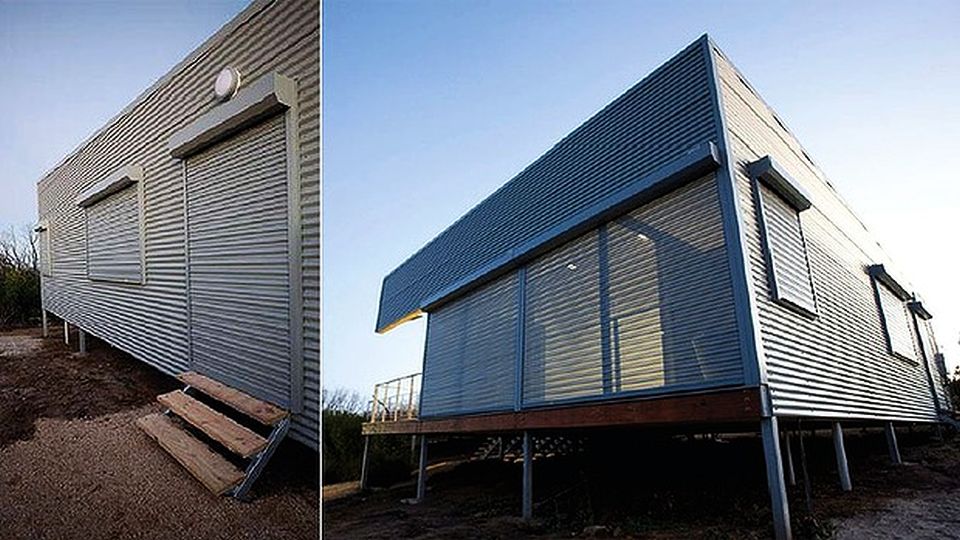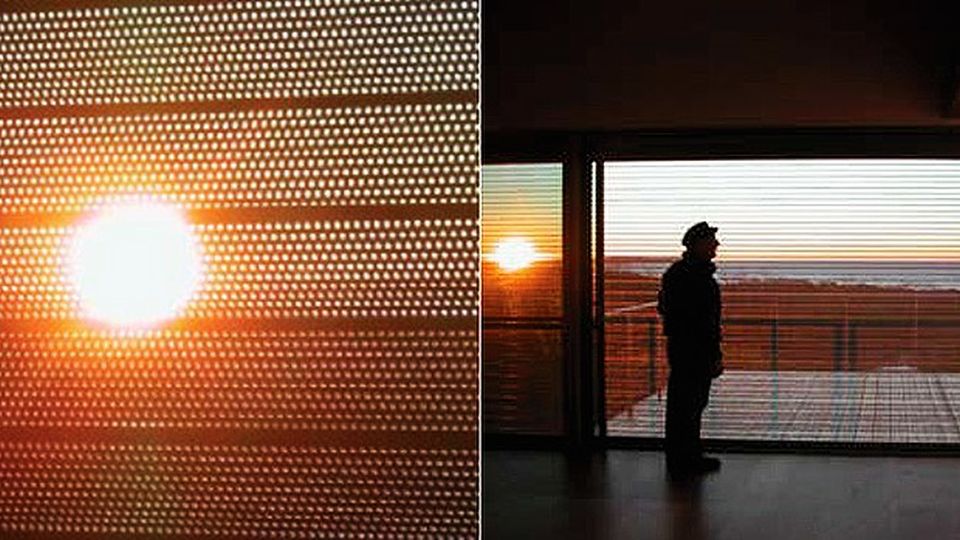 Credit: ArchitectureAndDesign