Designed by Japanese brand Hachiman, the Omnioutil buckets were created nearly 20 years ago and truly stand the test of time, as they are still the best to suit modern-day standards. At first glance, these colorful buckets look good enough for everyday use, but they offer endless possibilities. You won't believe how strong it is. All thanks to their lids, these buckets can double up as a stool that can hold up to 330 pounds.
The buckets are made out of polypropylene and resemble corrugated cardboard. Moreover, their attractive coloring makes them a stylish decor object for both indoor and outdoor settings. These buckets are great for washing up; there is also a small hole in the handle to hold a hose so that you can easily fill it up.
Multifunctional buckets come in five colors and three sizes (8, 10, or 20 liters), so you can find the right bucket for the job. Besides regular cleansing or washing, the buckets can be used for several other purposes such as storing children's toys, laundry storage, housing for tools, carriage for picnic accessories or other routine uses that you may think of. These infinite usage possibilities are the reason why Omnioutil buckets are still selling online for $25, even after almost two decades.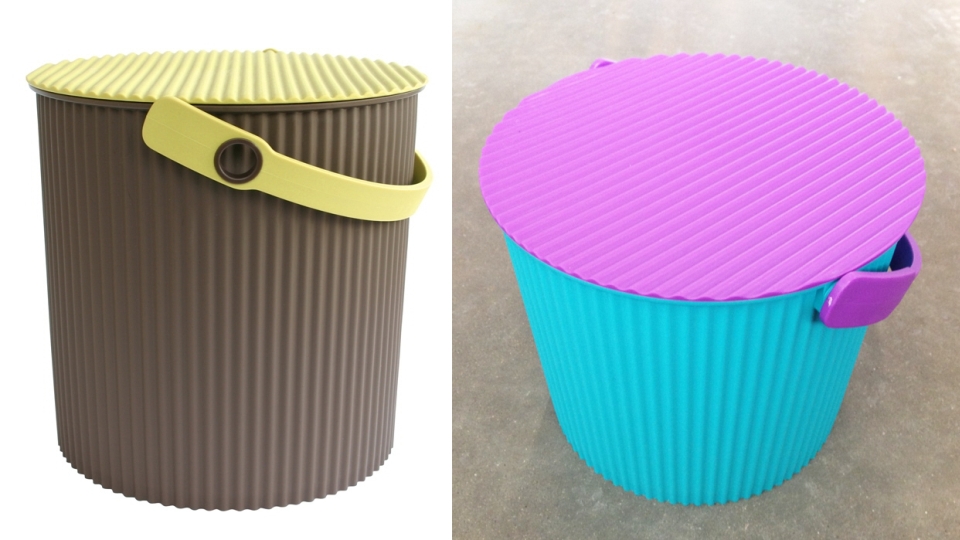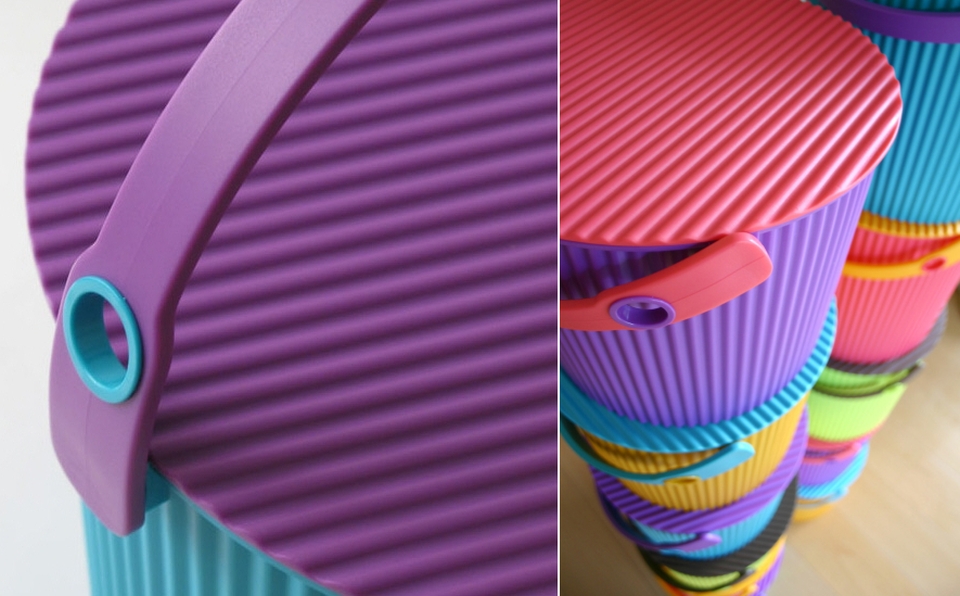 Credit: Core77