One of the greatest beauties of architecture is that each time it is like life starting all over again. This is exactly how we feel when we come across designers, who vow to surprise us with their creativity, and Hadi Teherani is no exception. The internationally acclaimed German architect and designer, needs no introduction. Famous for his extraordinary furniture designs, Hadi never fails to impress us with his exquisite creations.
Also Read: These daybeds are perfect to find comfort and peace under the sun
Earlier, we had introduced you with Hadi's single stone rock chaise lounge that garnered a lot of praise globally. Well, he's back with the "LoungeBox summerhouse Weka", an ingenious design that defies all the odds of creating out-of-the -box furniture designs. The lounge cube is a wonderful space created by the designer for those who wish to spend some quality time in a quaint place. Be it one's garden, amidst nature, or a countryside home; this gorgeous cube fits pretty well with the mood and ambiance of the place.
Hadi Teherani
If anyone can speak of a trend these days, then it's the desire to spend more time in the midst of nature. To tune out and enjoy a lovely view: that was my basic idea for the LoungeBox.
The lounge cube rests on the flattened tip with an edge length measuring 2m, and can be rotated freely depending on the weather. The diagonal inner wall across from the spacious window is created from highlighted laminated glass on which you can lean against, and enjoy the view outside. The elevated floor provides a storage for you underneath this stunning lounge cube. You can enter the revolving lounge cube through a hatch on one side, and enjoy the rest of your time sitting and gawking at the serene nature.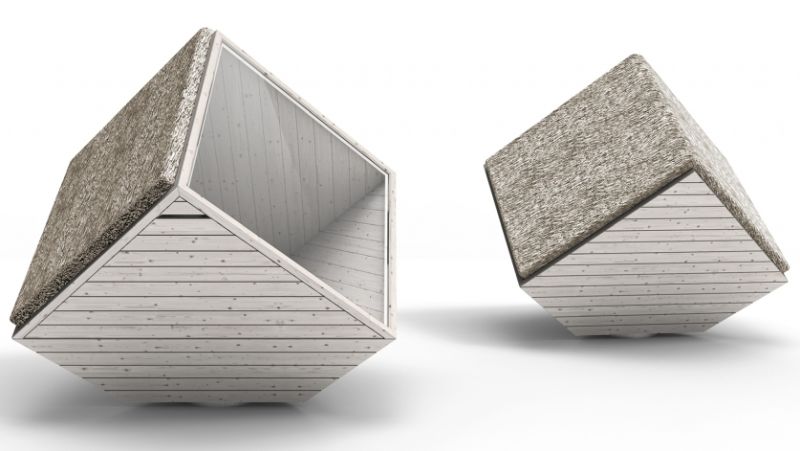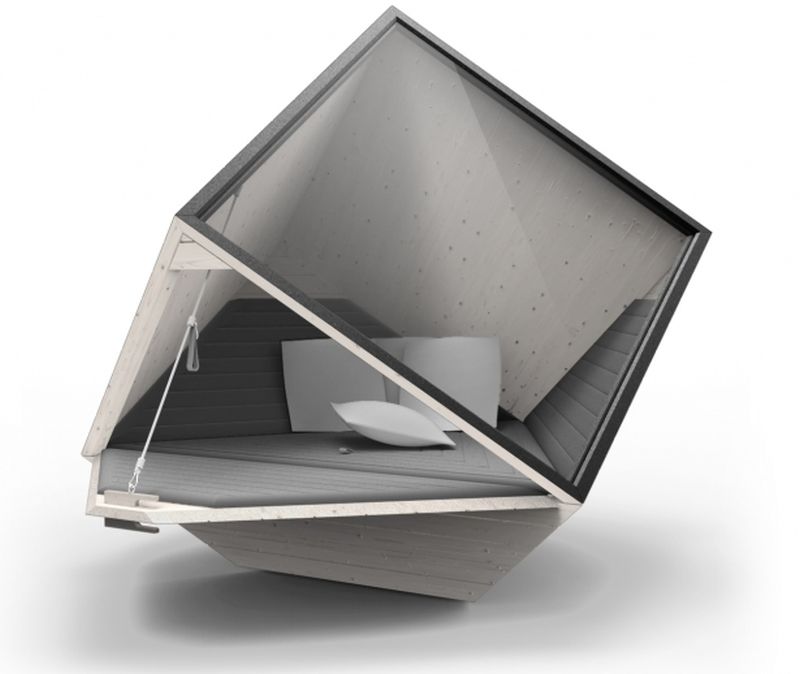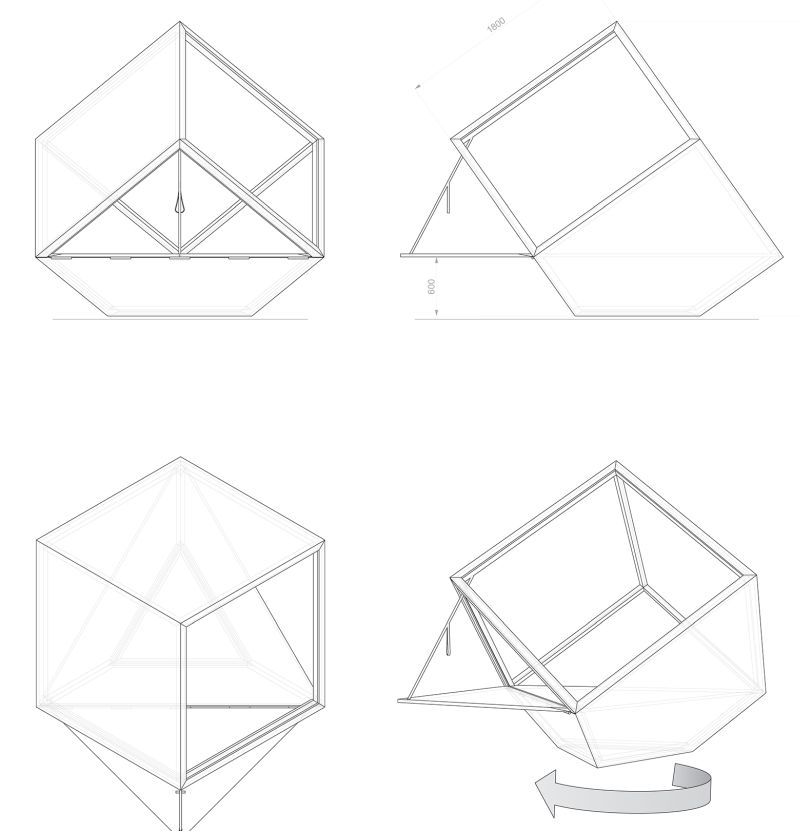 Source: Hadi Teherani