The English proverb 'necessity is the mother of all inventions' beautifully fits to describe the latest invention of Hadrian, the world's first globally patented and commercially workable 3D automated robot that works as a bricklayer. Perth-based aeronautic and mechanical engineer, Mark Pivac came up with the idea of making bricklaying robot, during the Perth's 2005 bricklayer crisis.
According to Mark, he is not against the bricklayers, but as the average age of bricklayers is going up- there are very few bricklayers left and the young generation is not interested in entering this trade. However, the Hadrian is capable of laying 1,000 bricks per hour, making it possible to build as many as 150 houses in a year.
Hadrian works with the help from 3D computer-aided design (CAD) files that corroborate brick cuts, routes and laying brick with utmost accuracy using a 28-meter telescopic boom. The mortar and adhesive are delivered under pressure to its robotic laying head with the help of a small nozzle. The robot is mastered in measuring and scanning quality bricks, and further cuts the length of bricks as per the requirement.
The company Fastbrick Robotics  has spent nearly $700 million in the research and development of the Hadrian and is now looking to commercialize it. Moreover, the Investment Company DMY Capital Limited has also shown its interest in buying Fastbrick Robotic, company owned by Mark and his cousin Mike Pivac.
As per the DMY officials, the company will acquire 100-percent of Australian robotic building technology in its conditional agreement. Hadrian is futuristic construction robot that will surely revolutionize bricklaying and construction industry in coming years.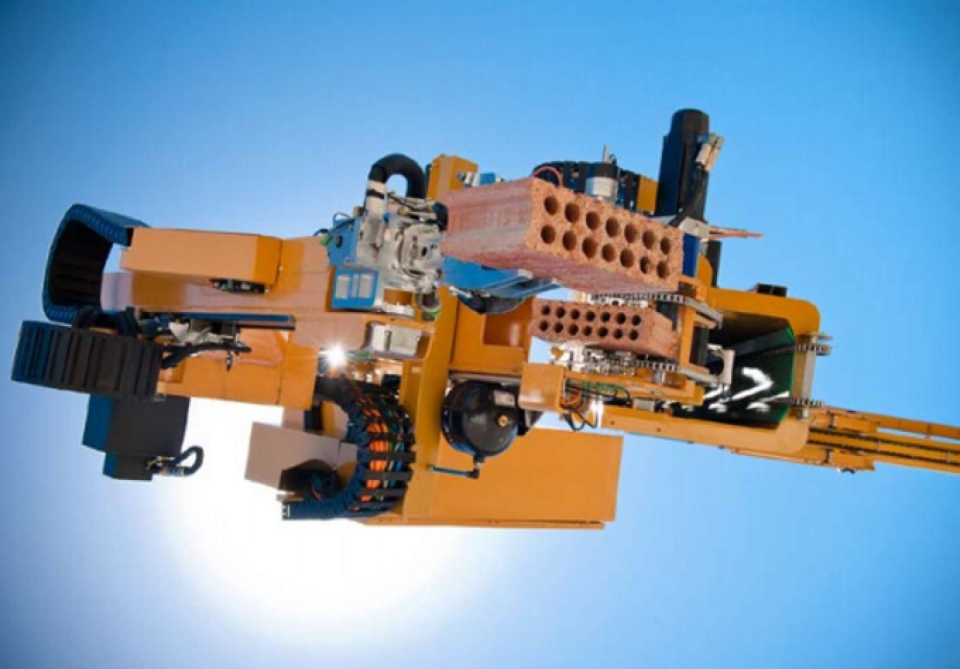 Via: GCR