We all love to party, but stubborn stains and spills on clothes are also part of get-togethers where food and drinks are served. These unwanted clothes' stains are certainly a big-time party ruiner. Not anymore, as the world's smallest pocket washing machine Codo is here to save you from the embarrassment of wearing a stained garment.
Created by Haier (the global leader in home appliances & consumer electronics) the Codo is a portable handheld solution for stains and spills. At first glance, it appears like a regular deodorant bottle, but it has much more to offer other than occupying valuable space in your purse.
Weighing just 200 grams, the handy washer can be carried along in your handbag or pocket. This means you can easily carry it all the time, wherever you go. We need to thank Haier for the innovative approach to help wash embarrassing stains on-the-go while eating as it can perfectly remove stains of tea, coffee, wine, ketchup or any other food item.
The handheld washing machine comes with an innovative 'squeeze-wash' technology that can remove stains within 30 to 120 seconds. All you need to do is push a button on top to squeeze some liquid detergent out of mini-washer, mix 10 ml of water and gently clean the stained area. Its tiny nozzle releases a small portion of detergent only on the stained area so that there's no need of washing your entire garment but just the partial dirty section.
Also Read: 10 Portable Washers for Travelers and Camping Enthusiasts
The emergency quick-fix works at the rate of 700 beats/minute, thus providing a rapid and effective stain removal solution in just a few seconds.
This handy pocket washer runs on three AAA batteries, which are sufficient to provide up to 50 washes, depending on the usage. Now, bring this new companion home and say goodbye to messy stains forever.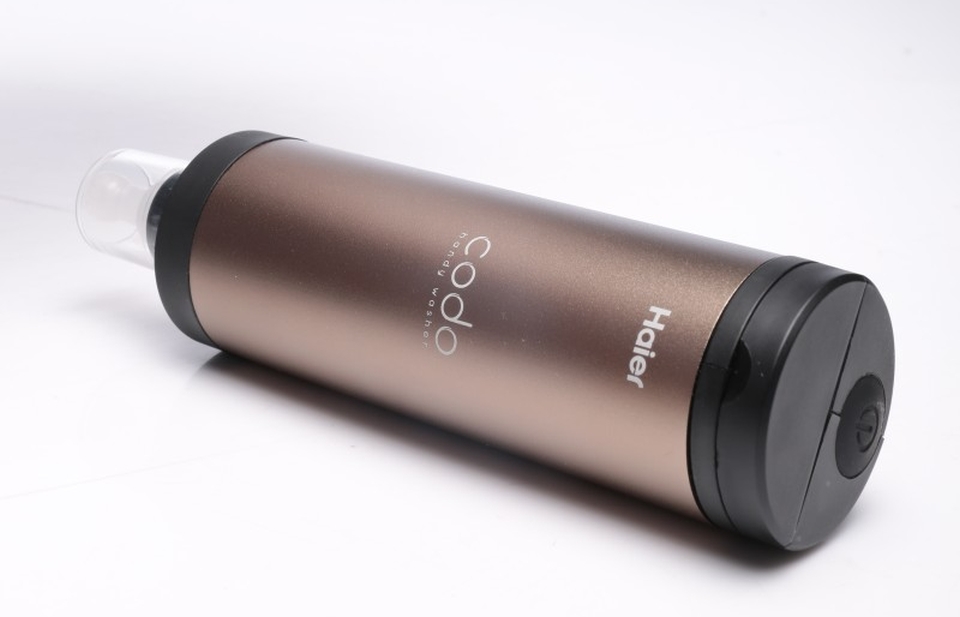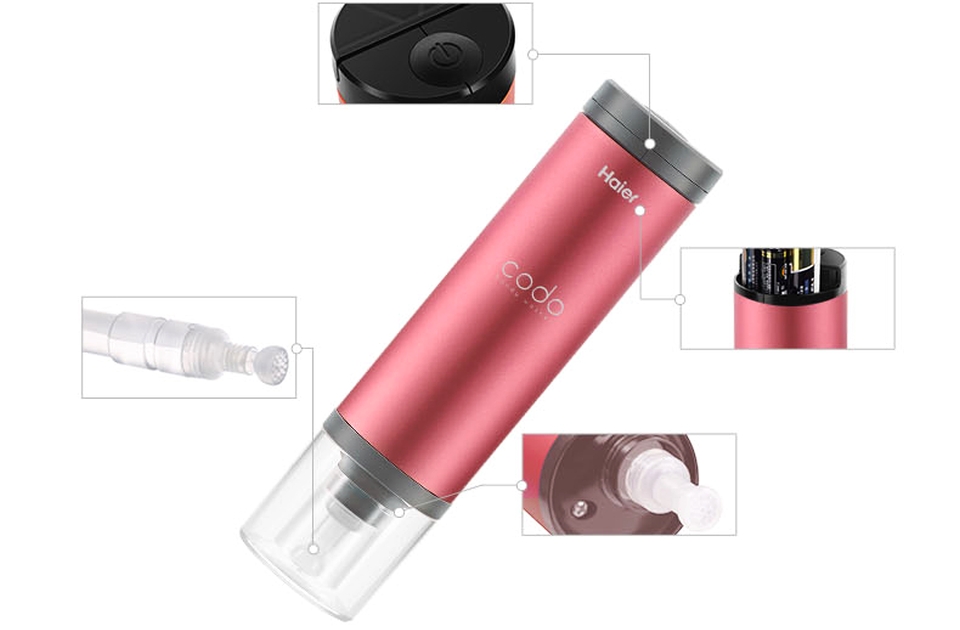 Credit: FinancialExpress