We love to constantly update you on the new and advance mean machines for home makers that not only add flexibility and ease of use but make your house a smart home. This time we would like to introduce you to a double loading washing machine that helps you to clean clothes, all at once. The washing machine with two drums, one placed over another, is unveiled at IFA 2015 tech conference held in Berlin.
The Haier Duo is the world's first dual-drum washing machine which is facilitated with two different sized drums on top of each other. The top drum is designed to hold up to 8.8 pounds of clothes, whereas 17.6 pounds of laundry can be cleaned in the lower drum. Both the drums work independently of each other, giving you freedom to use them according to requirement.
The Wi-Fi-enabled washing machine is fitted with 7-inch LCD touchscreen with multiple functions like baby care, silk, underwear setting, etc. The machine is provided with independent detergent drawers and instruction panels, giving you freedom to manage clothes as per the drums you are using. The touchscreen panel helps in setting preferences in accordance with efficiency of the drums, thus offering better laundry care. Wi-Fi helps you to remotely control laundry functions through your tablet or smartphone.
The 128 x 60 x 60 cm washing machine saves a lot of space and energy as it's A+++ rated. Each drum comes with its own set of specified programs, i.e., 12 for upper drum and 18 for lower drum, on the other hand, pillow drum design offers great care for fabrics, giving you a fresh and soft cloth after every wash. However, the machine does not have double dryer. You have to stick with the lower drum once washing is done.
The water-efficient washing machine consumes only 13,087 liters per year, while the noise level is managed between 50 and 70 db to offer you and your family a quiet and stable stay at home. The Duo is available in Germany for now and is priced at £1,600 (approx. $1,806) – which is almost double the price of a normal front loading machine.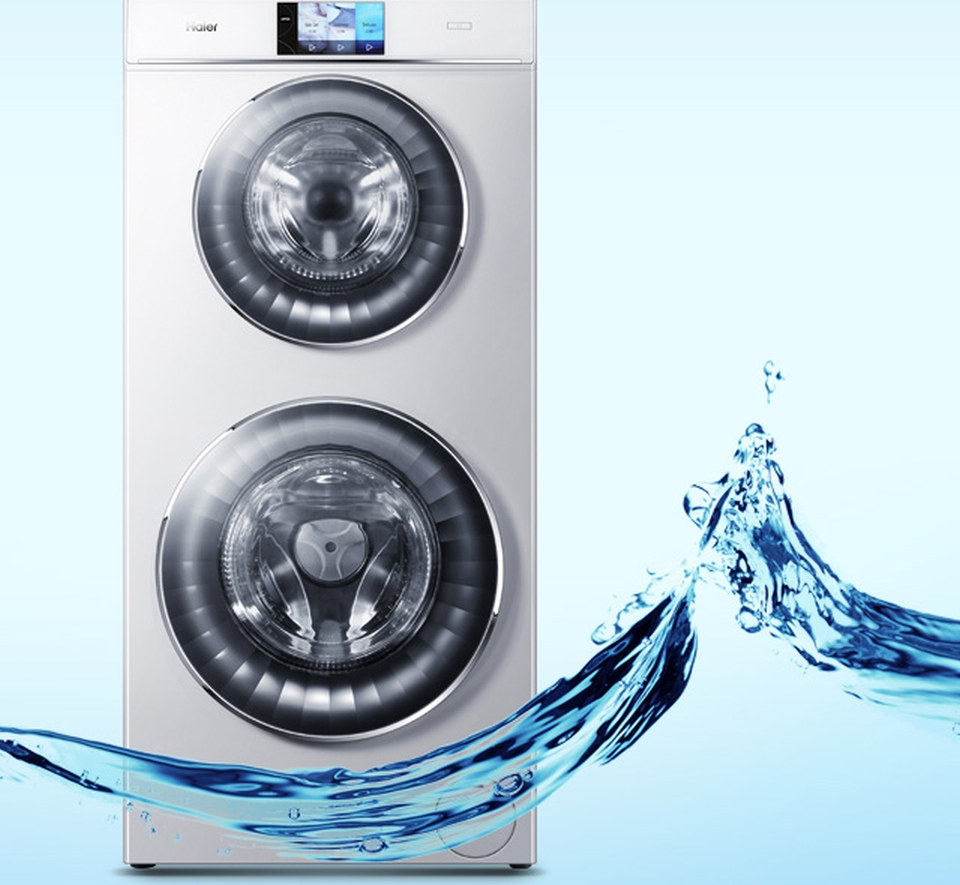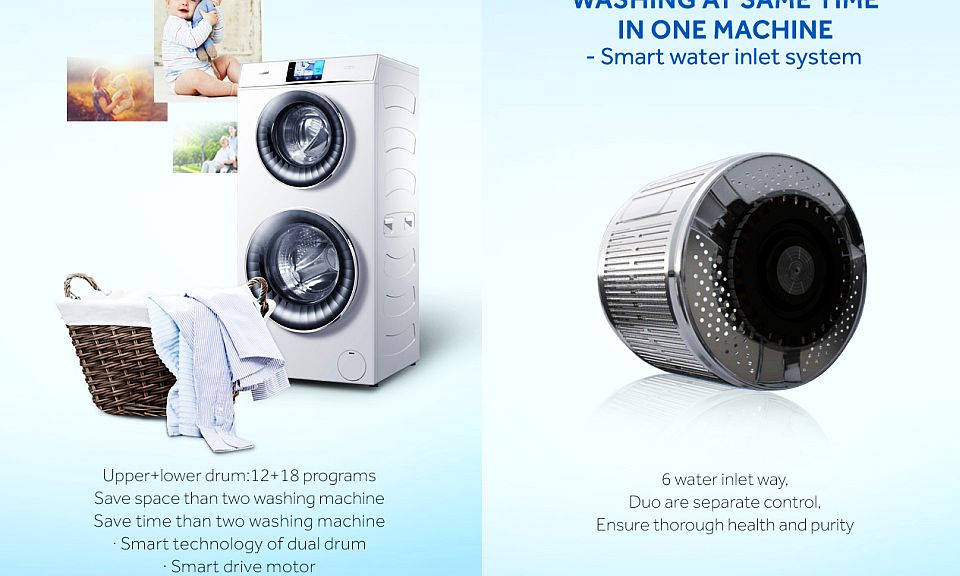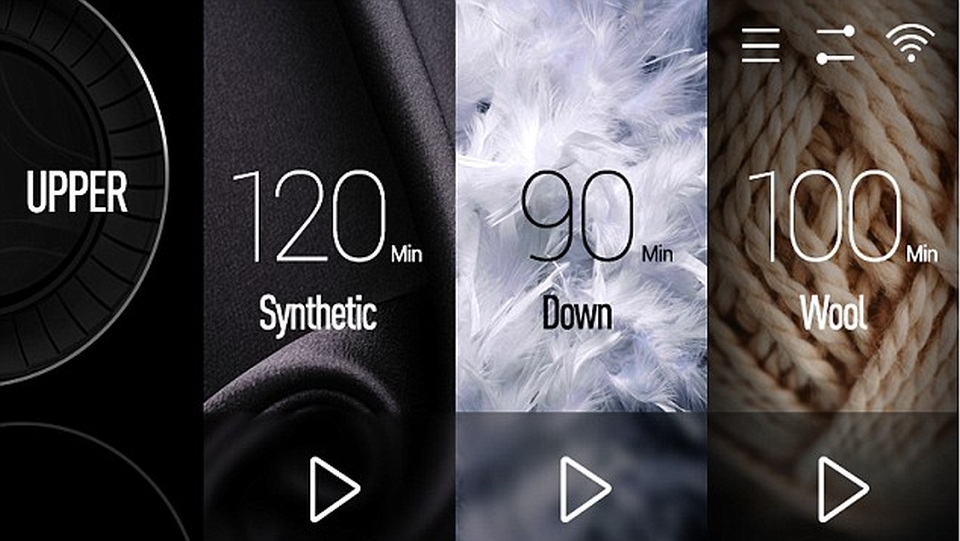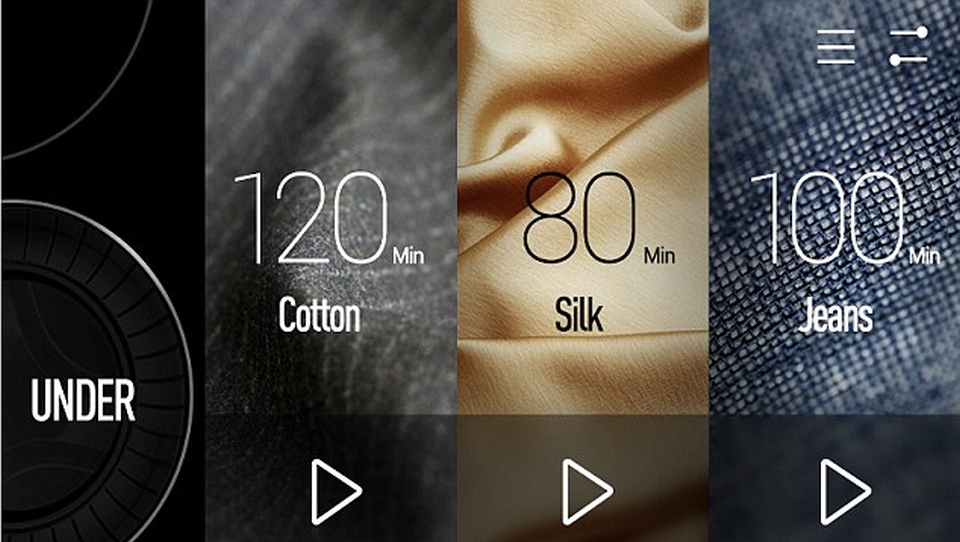 Via: Metro