This amazing two-sided Dalek wedding cake is the creation of Wellingborough, United Kingdom-based Amelia Rose Cake Studio. The one-half of the cake looks like Dalek, a fictional character from television program Doctor Who, and the other half looks like a traditional wedding cake.
The classic side of the cake consists of traditional white lace, fondant molding, and sugar roses. On the other hand, the Dalek side replicates the fictional mutant from the television series and seems ready to exterminate you if you look away.
This side indeed deserves all your attention – as such sci-fi themed cakes are not very common in weddings. We can imagine the amount of hard work that has gotten into the making of this cake with two, four-tiers and different looks on either side.
It is a 100-percent must-have cake for the couple, who likes the television series and wants to add a little futuristic touch to their wedding. This creative cake idea allows both the bride and groom to have their desired cake to celebrate, combining traditional and geeky styles.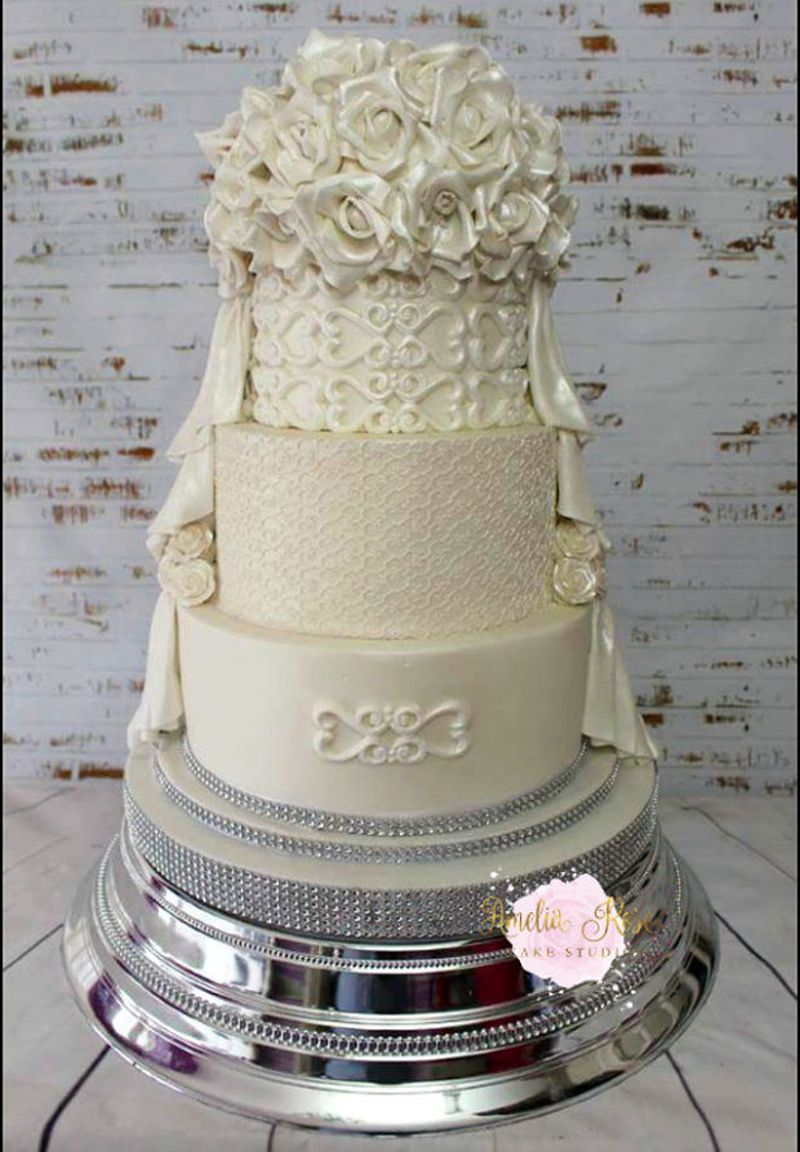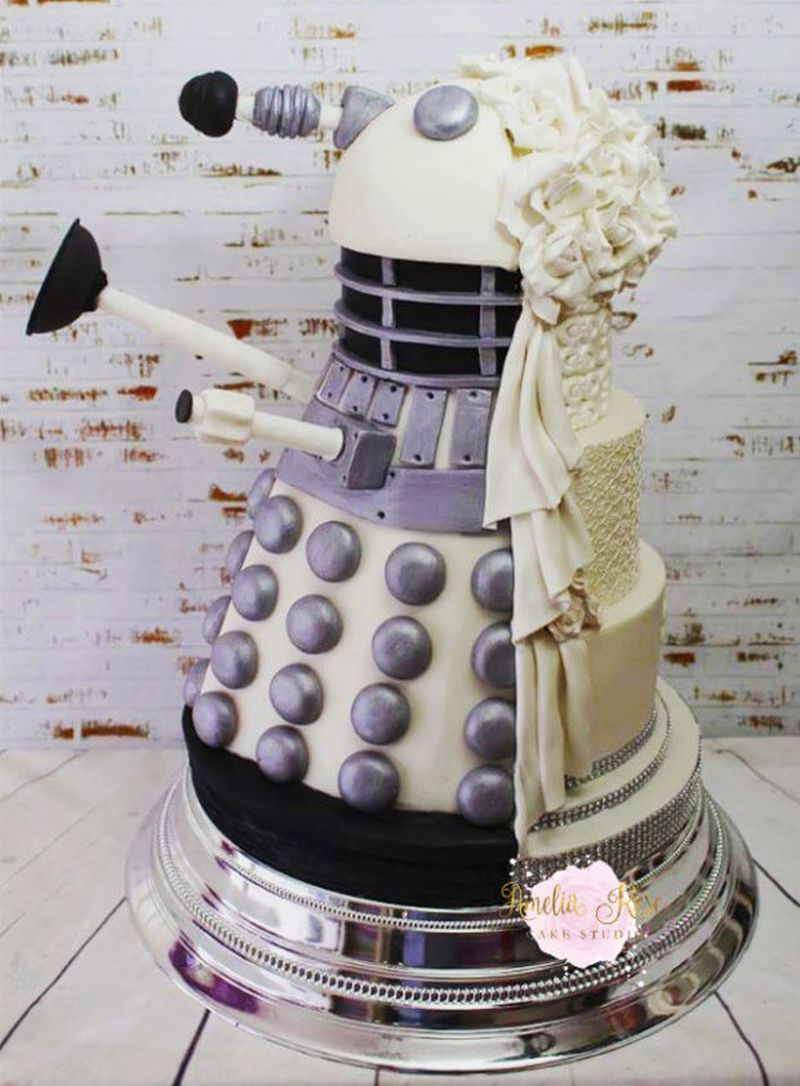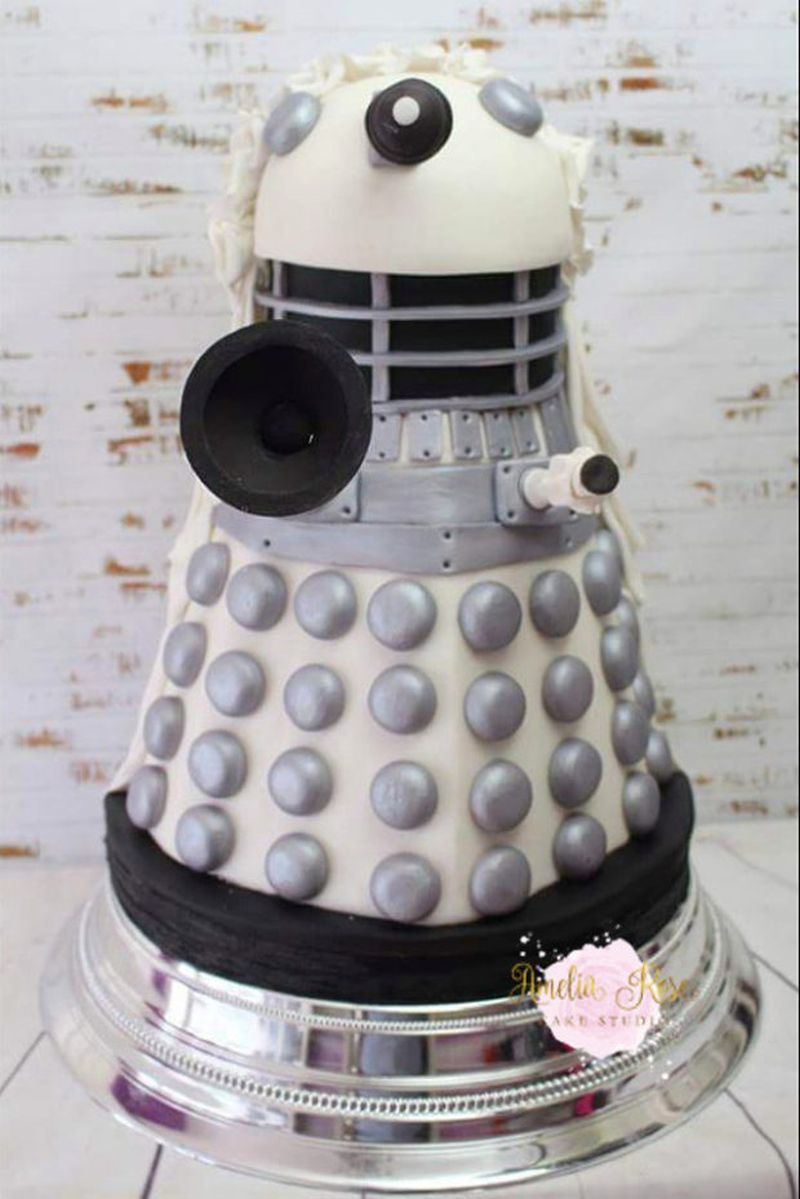 Via: Technabob