Throughout the spookiest month of the year, we've seen various Halloween displays. But in one Texas yard, Halloween skeleton display has a life of its own. Lumberton-based mother of two, Amy B. Moses, has set up a skeleton family of "Mr. And Mrs. Bones" for Halloween. The fun part is that this unique skeleton family poses into different scenes every day, bringing the town, laughter for the whole month of October.
Mr. And Mrs. Bones
The Moses family in Lumberton first created her hysterical front yard display on Oct. 1, 2015. Amy began creating this daily skeleton display after her friend suggested her to form funny skeletons that pose daily into various scenes during entire Halloween season.
Even this year, she started the daily skeleton exhibit on October 1, and since then Mr. and Mrs. Bones have gone through a lot of changes — from a proposal to marriage to expecting skinny offspring. Besides that, the skeleton family can be seen doing different things like trying yoga poses, playing Twister, cycling together, etc.
Keeping Up With The Bones
You can keep up with the interesting Bones family by following them on a Facebook page called "Keeping Up With The Bones." This page shows their entire journey and what do they do every day for Halloween.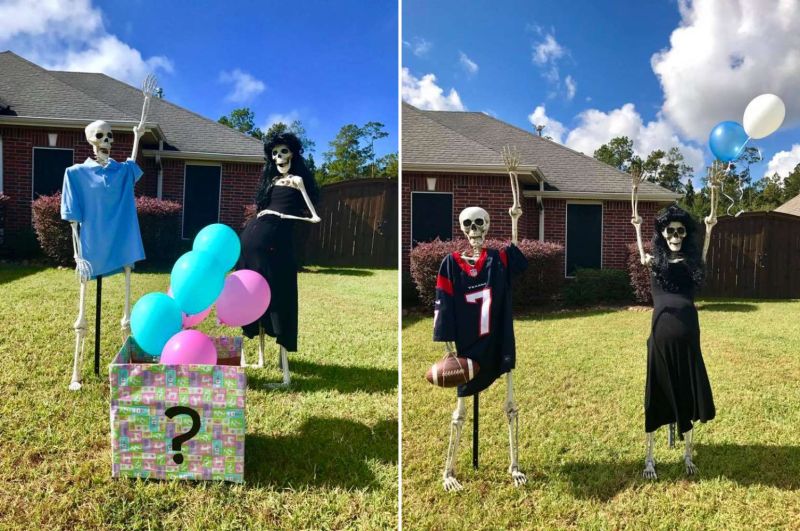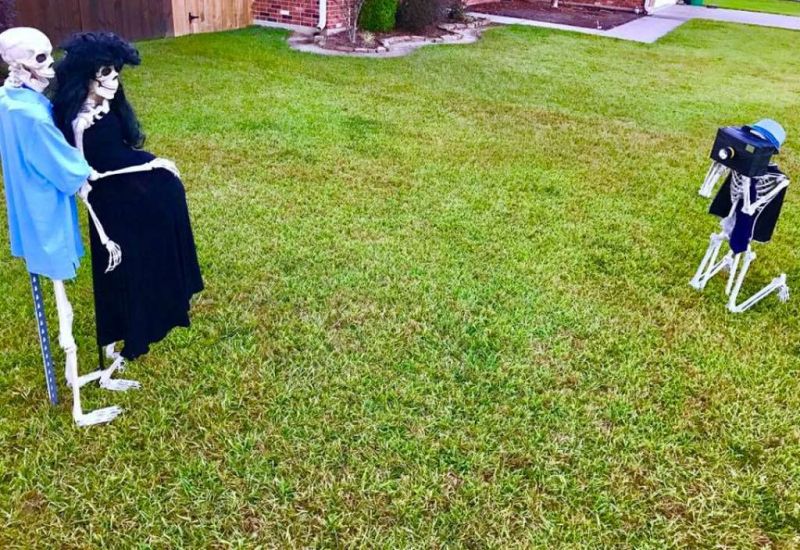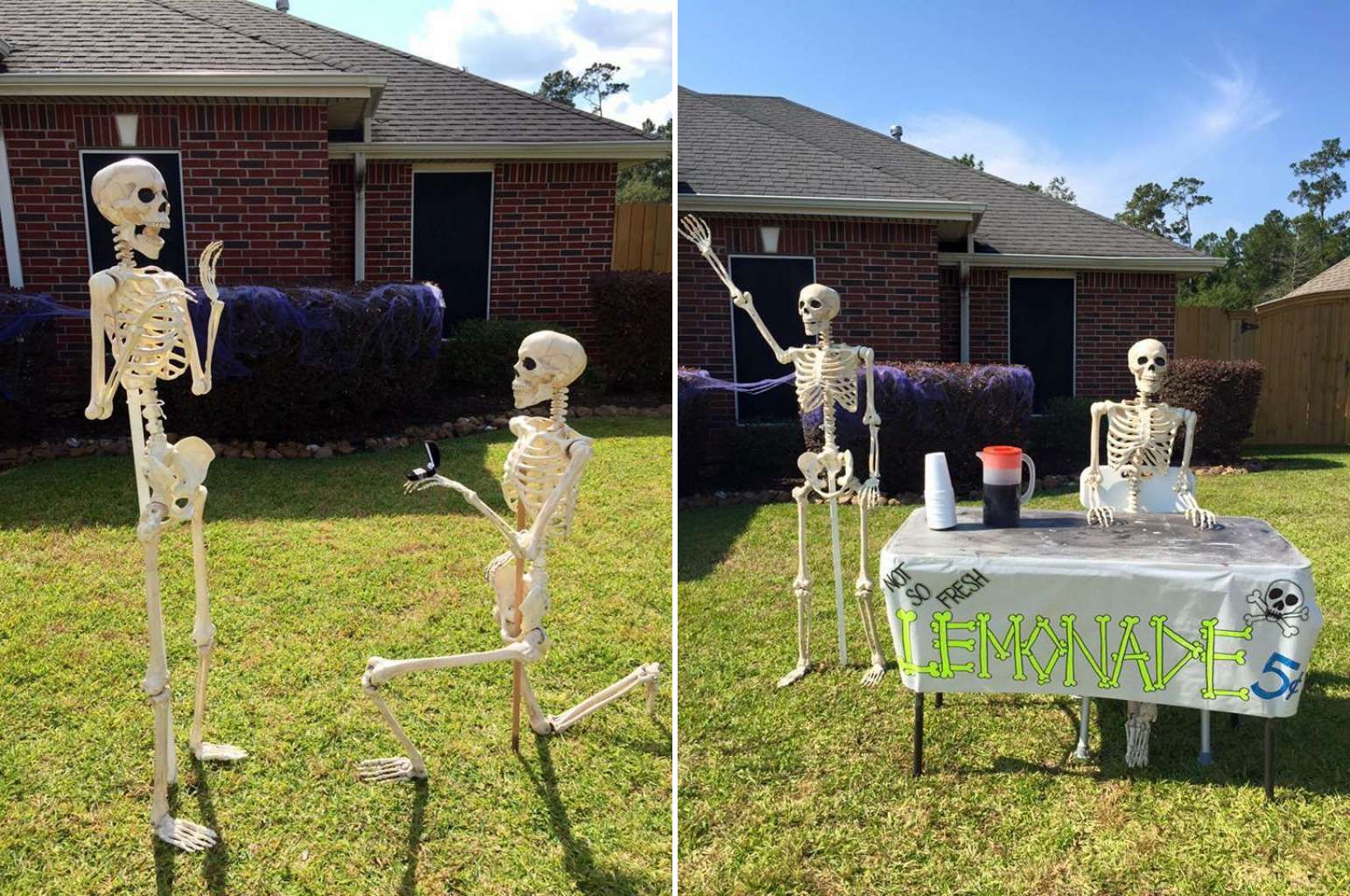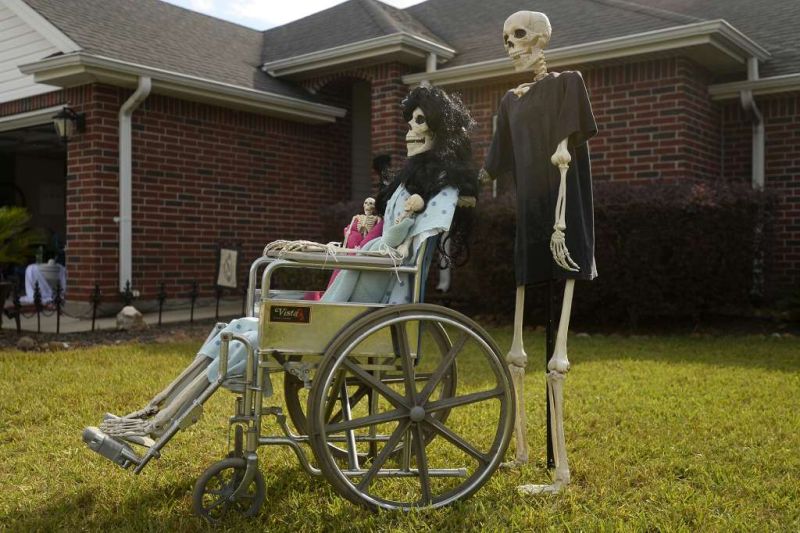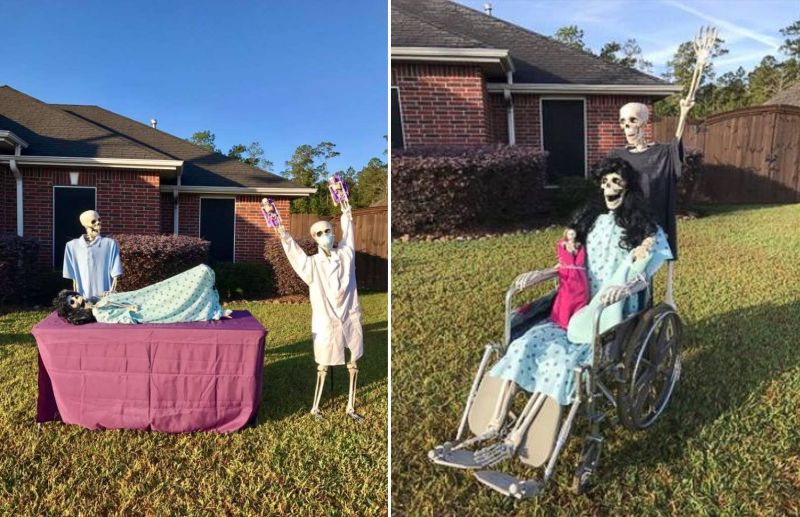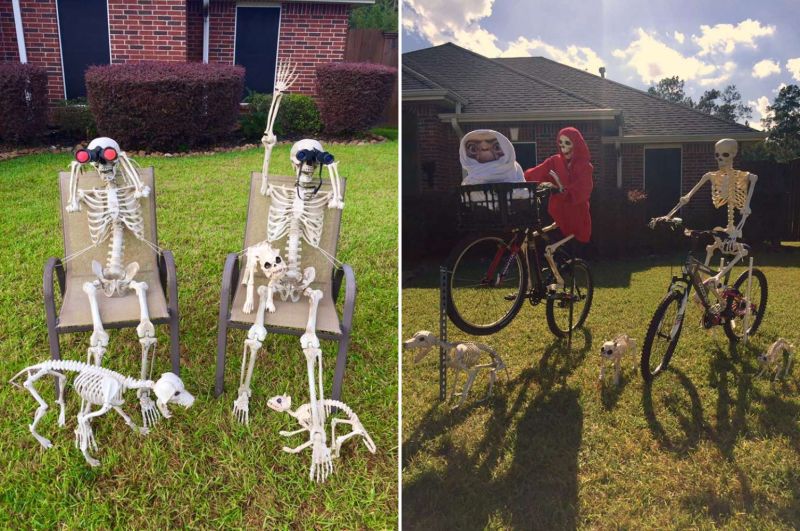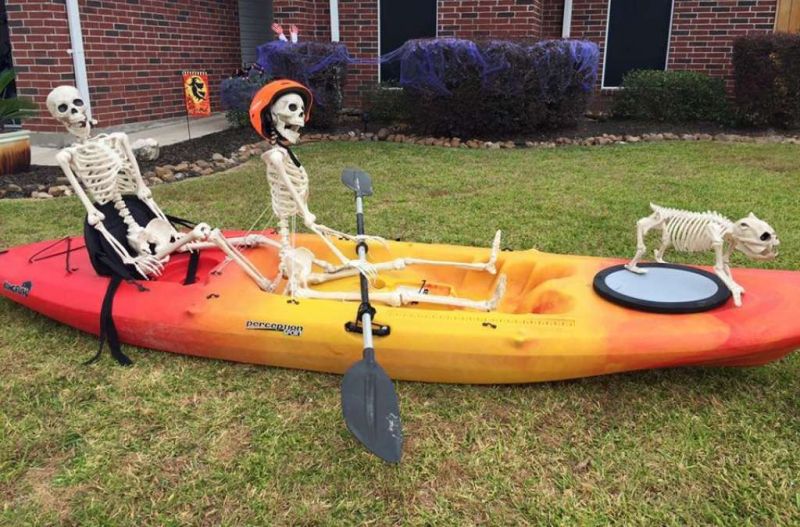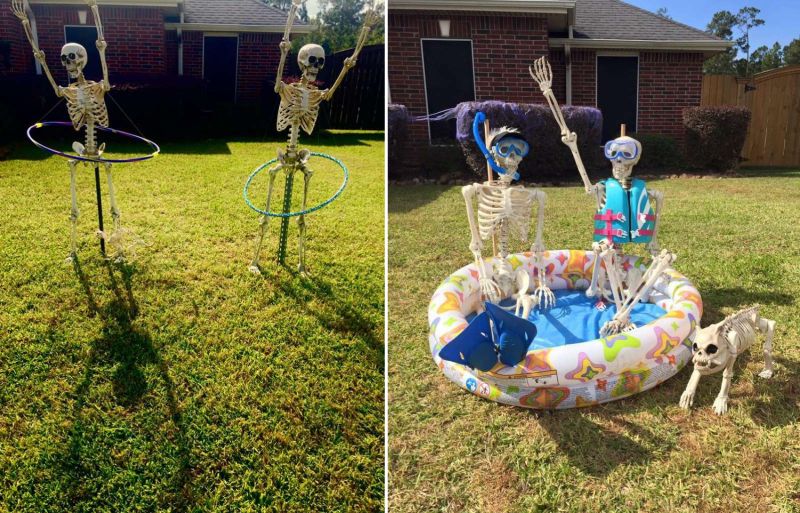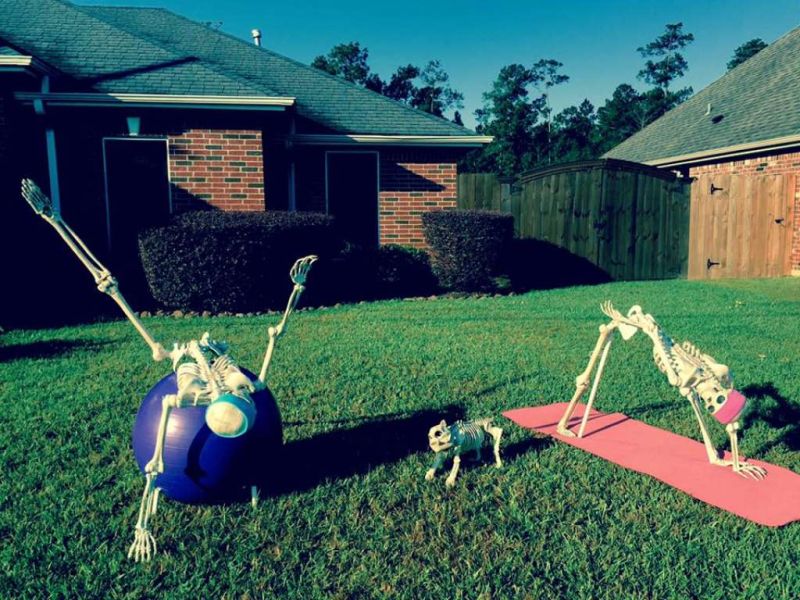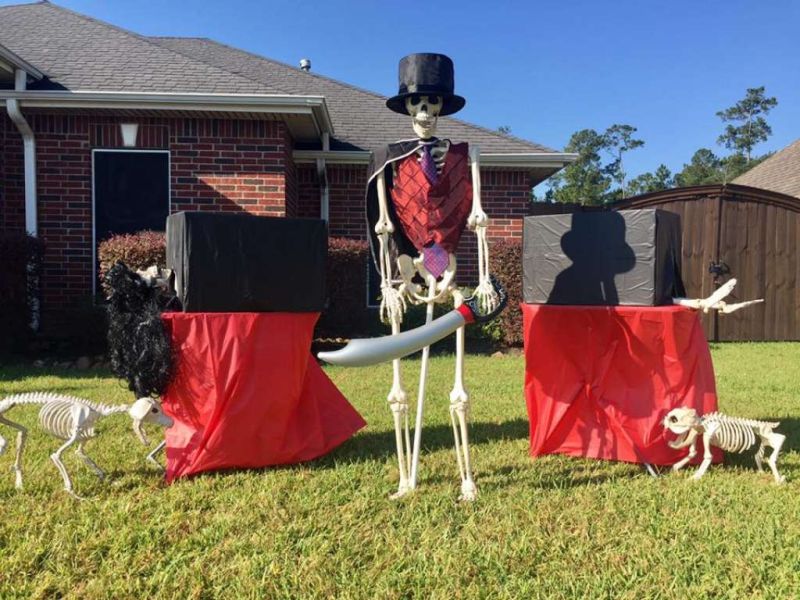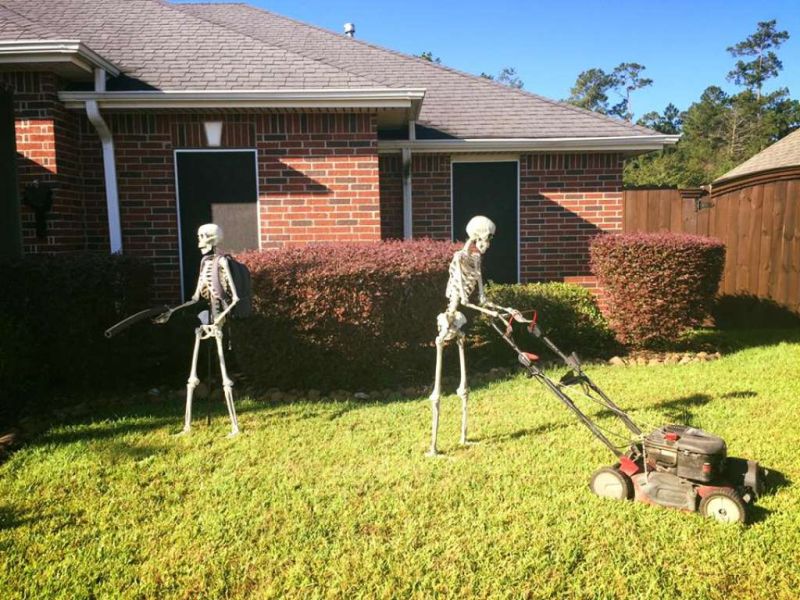 Via: ABCNews