Smoke bomb photography has been a trending technique used by a lot of people to add attention-grabbing effects to their photographs. This portraiture approach is generally employed to add fun in engagements or wedding photo-shoots; even expecting mothers use it during gender announcements. With Halloween on the way, people are also creating pumpkin smoke bombs, which is steadily catching up as a new trend this year.
These Halloween-themed pumpkin smoke bombs not only add substance to home décor but also make up for great photos. Making one of these is not very difficult – just add a colorful smoke bomb to a pumpkin that you have carved for Halloween and you're ready to go.
Smoke grenades you may need are generally of two types: the first one needs to be ignited while the other can be set off with a simple wire pull just like a traditional grenade. After you have pulled up the ring, colored smoke is emitted for about 60-90 seconds; providing you sufficient time to take the desired pictures.
Also Read: 50+ Easy and Creative Pumpkin Painting Ideas for Halloween, Fall
Given the current pandemic situation, you may have already started considering ways to celebrate Halloween only with your close ones. Why don't you go for a fun Halloween photo-shoot with the smoke grenades this year? It's in the trend and you sure are going to love it.
Check out smoke bombs of different colors online at stores including Smoke Effect, Peacock Smoke, and even Amazon.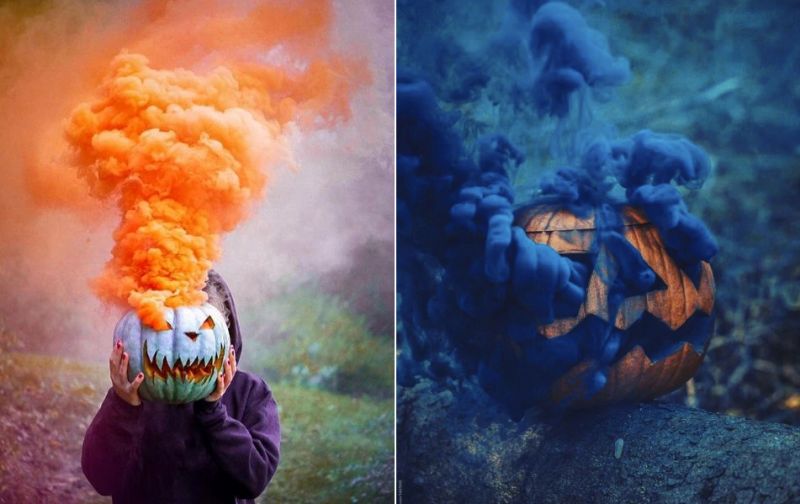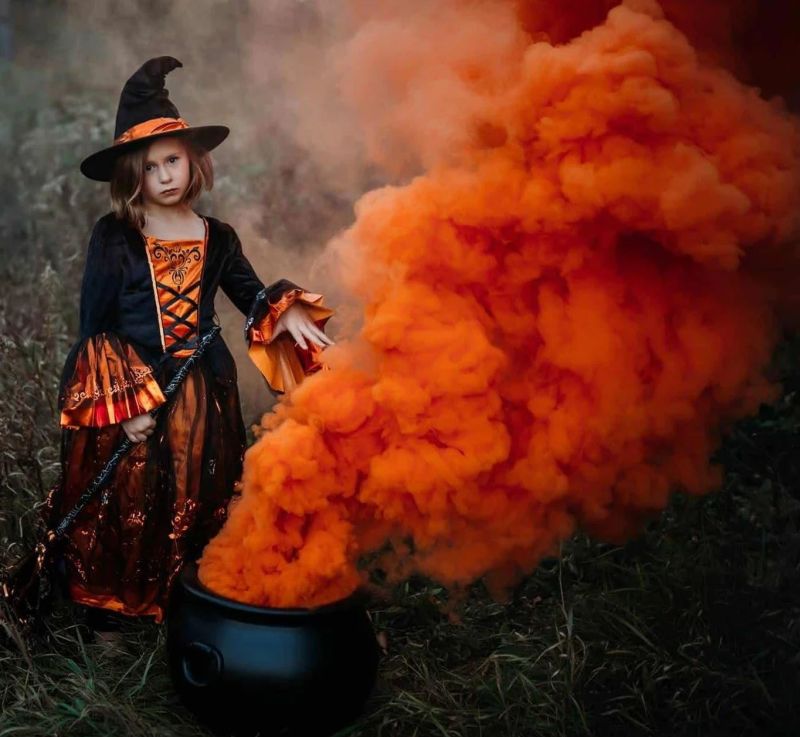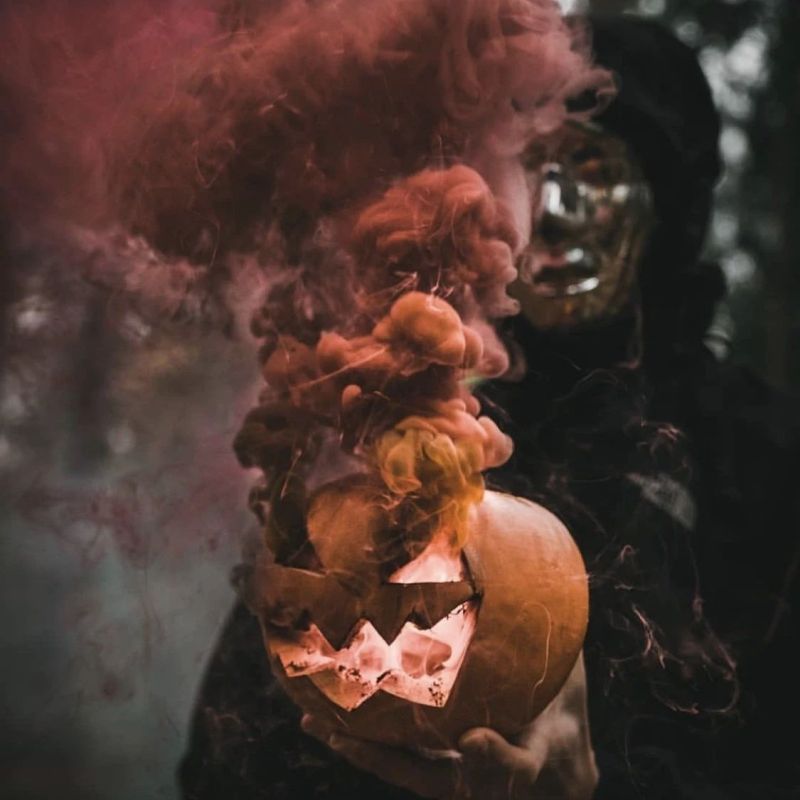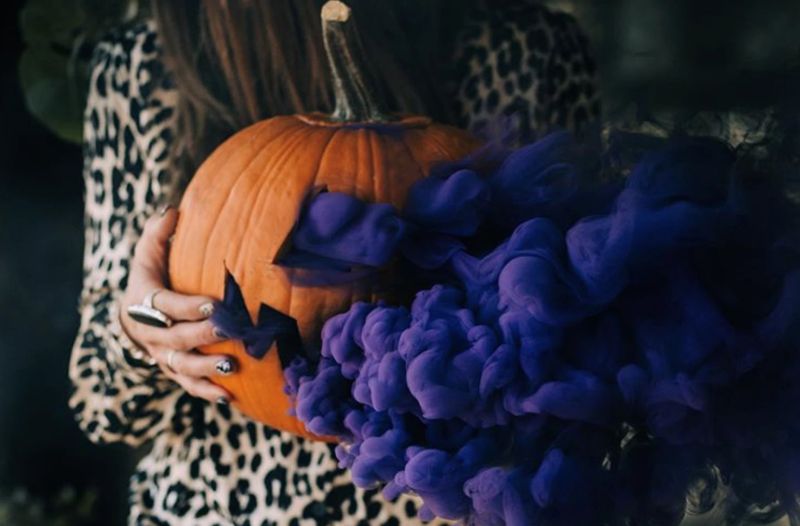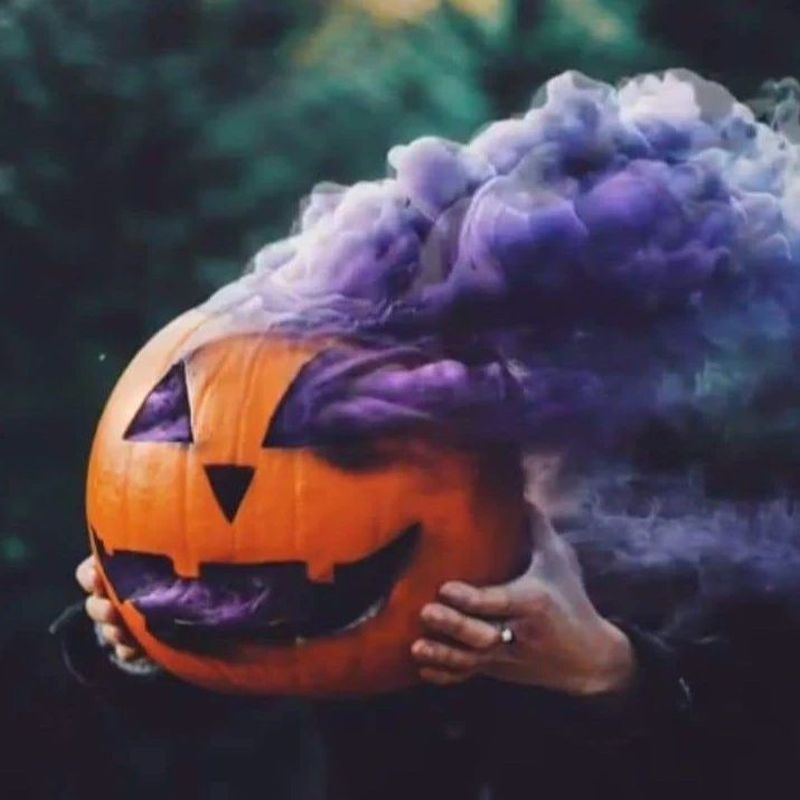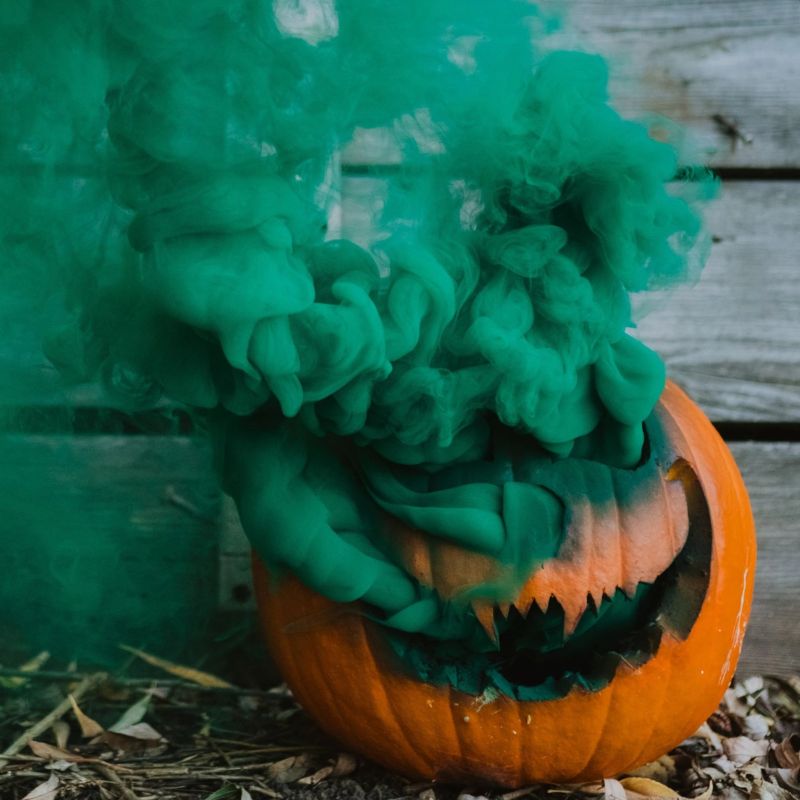 View this post on Instagram
View this post on Instagram