American architectural firm Bohlin Cywinski Jackson has built a stunning Halls Ridge Knoll guesthouse on a ridgeline in the Santa Lucia Preserve. Overlooking panoramic views of the Los Padres National Forest and the Clemente Mountains, the house snuggles against a massive stone wall that extends out beyond the pool area.
This beautiful house is designed to be a natural part of the surrounding terrain. Interior boasts a brilliant combination of reclaimed old barn flooring, cedar-clad walls and weathered zinc roof in organic blend. Meanwhile, large glass windows and sliding doors provide easy access to the outdoor views of the magnificent landscape.
These large windows also make way for daylight, while creating comfortable and welcoming ambiance inside the house. Further the interior is enhanced by minimalist furniture units. Living room features an open fireplace at the base of a stone chimney. The largest room in the house is effortlessly combined with living room and kitchen.
Zinc-clad roof overhangs the edge of the terrace to prevent rooms from harsh rays of the summer sun. This contemporary guesthouse forms a strong connection with its rugged landscape.  The pristine setting of the guesthouse focuses on the surrounding environment so that the inhabitants can interact with nature, without leaving their comfort.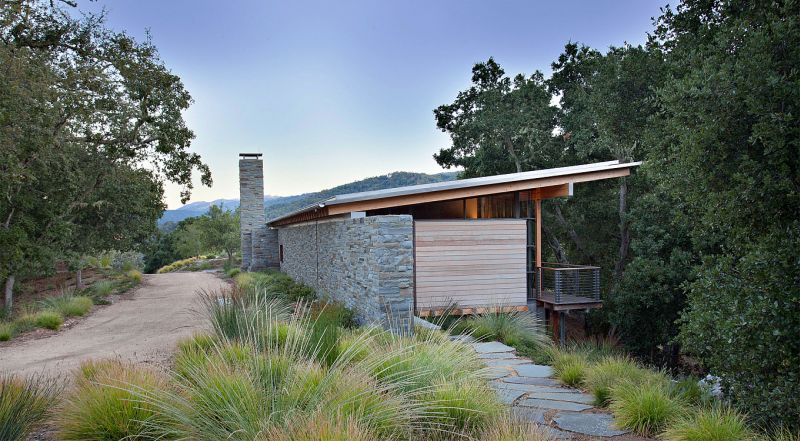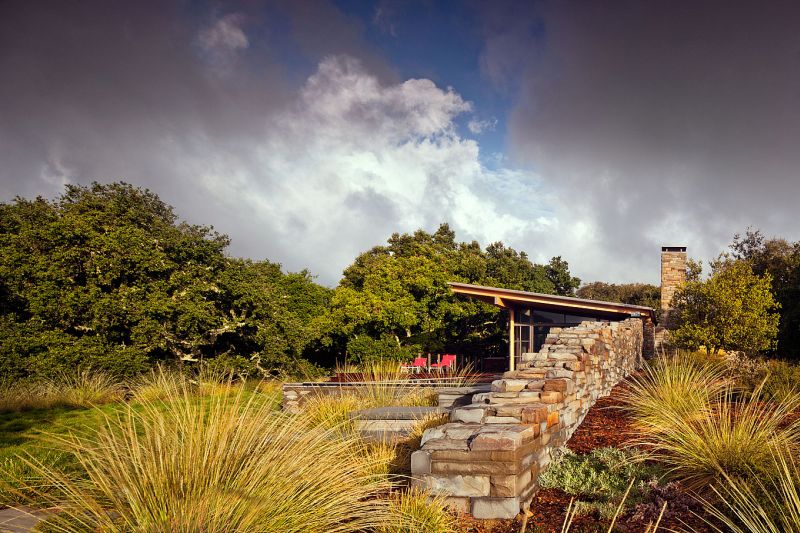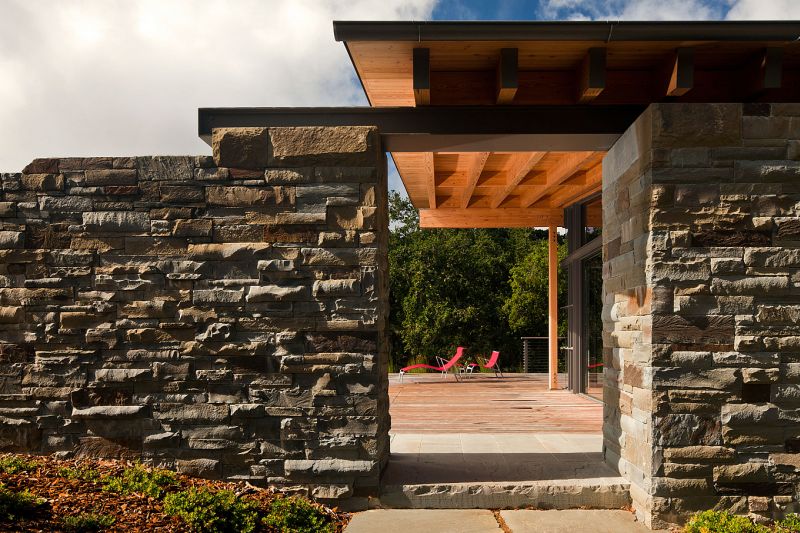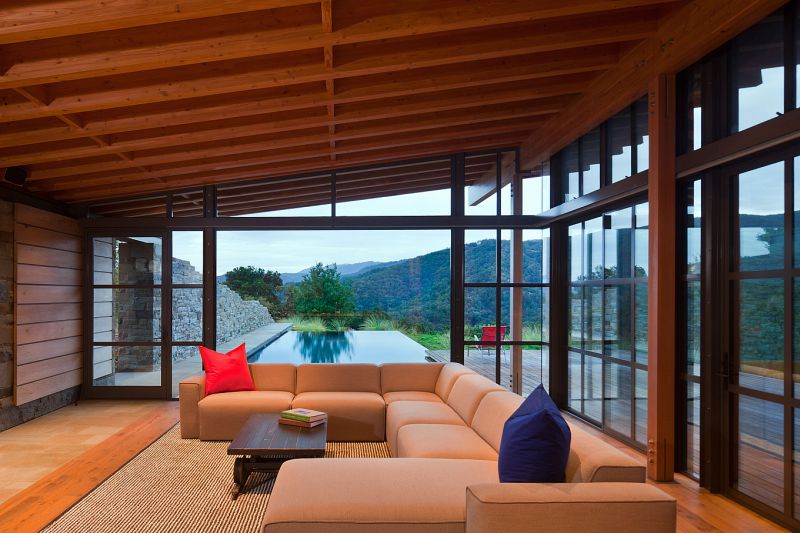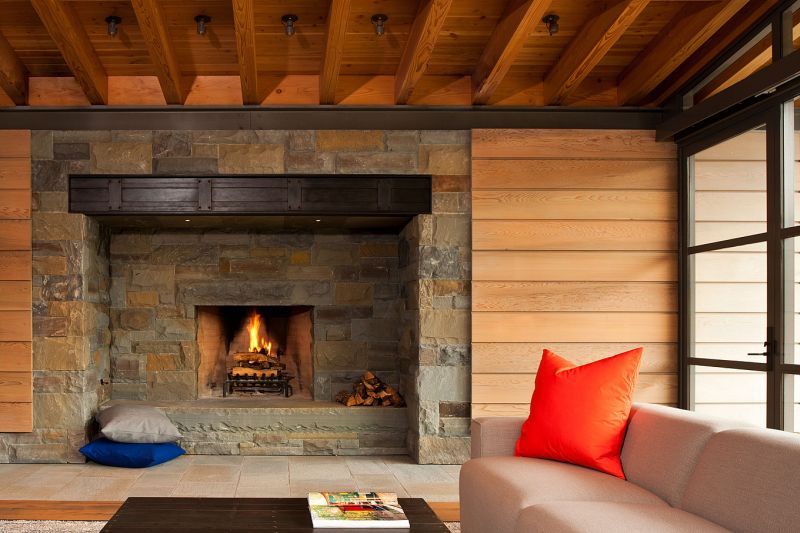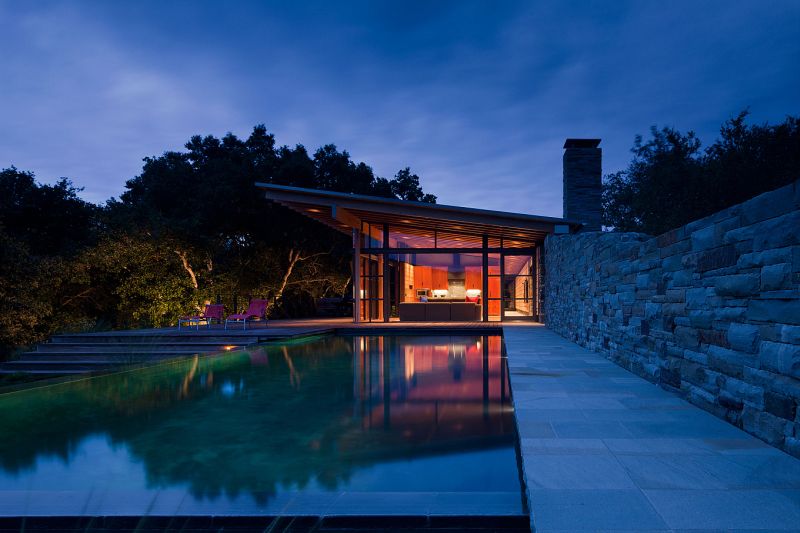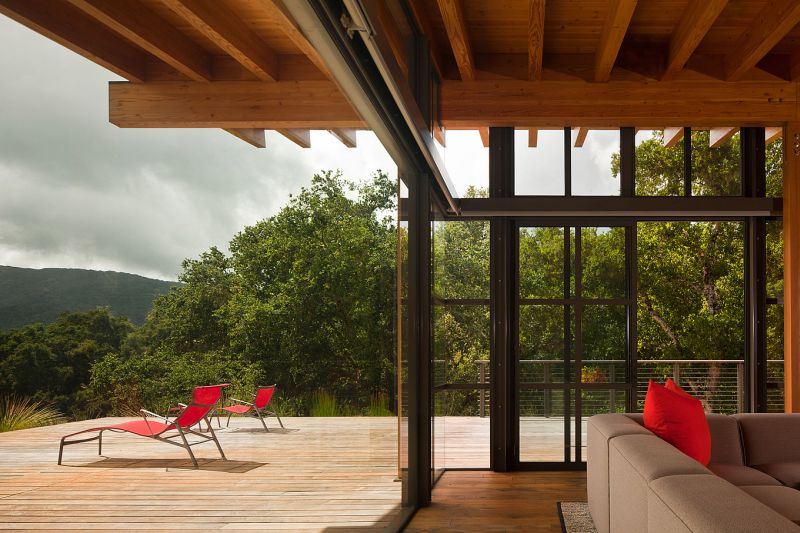 Via: Gessato / Images Courtesy: NicLehoux