Cleaning dishes with hand is time consuming as well as very tedious task. On the other hand dishwashers consume too much water, electricity and space in your kitchen. So how to solve the problem of washing dishes without requiring any external energy source? Well, the answer is the all-new Circo Independent dishwasher by student and designer Chen Levin.
This compact tabletop dishwasher is powered by a simple hand crank and doesn't require electricity like typical dishwashers. By manually moving its hand crank, you can easily clean all dishes within mere one minute. It not only cuts out electricity, but also saves a lot of water compared to hand washing, as it needs only 0.7 gallons of water per load. Thus, saves environment while keeping kitchen clean as well as maximizing available space.
For cleaning dishes, all you need to do is pull out its bottom tray, fill it with water and sodium acetate tablets that heat up water. Put dishes into the dishwasher, then turn the crank to quickly wash the load. It uses a centrifuge mechanism to spray water up from the base for cleaning dishes within a minute.
Circo dishwasher even doubles as a convenient drying rack once the dishes are clean. Just open its door to let them air dry or simply pull out the rack and place on top of the device. The machine is ideal for small residential spaces and for anyone who doesn't have space or money for electrical dishwashers. This manual dishwasher is in its final prototype stage and currently the designer is looking for investors to get it into production and finally launch commercially.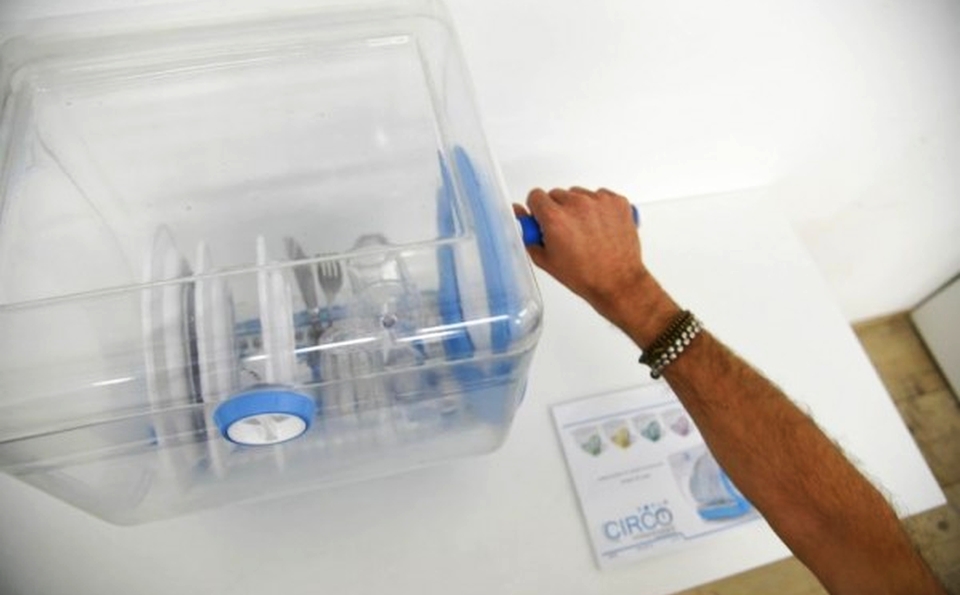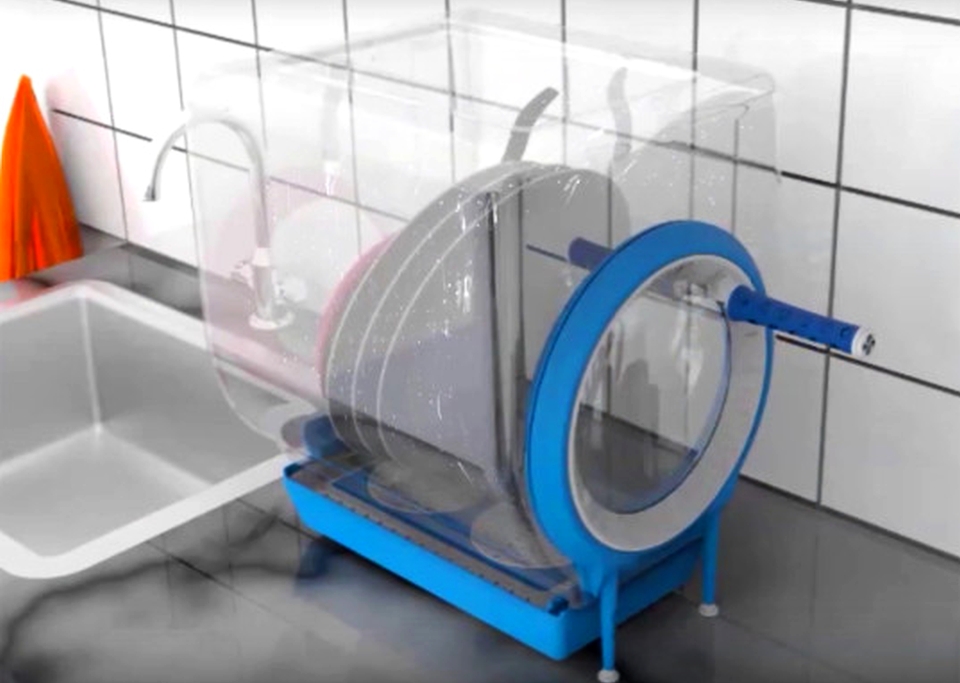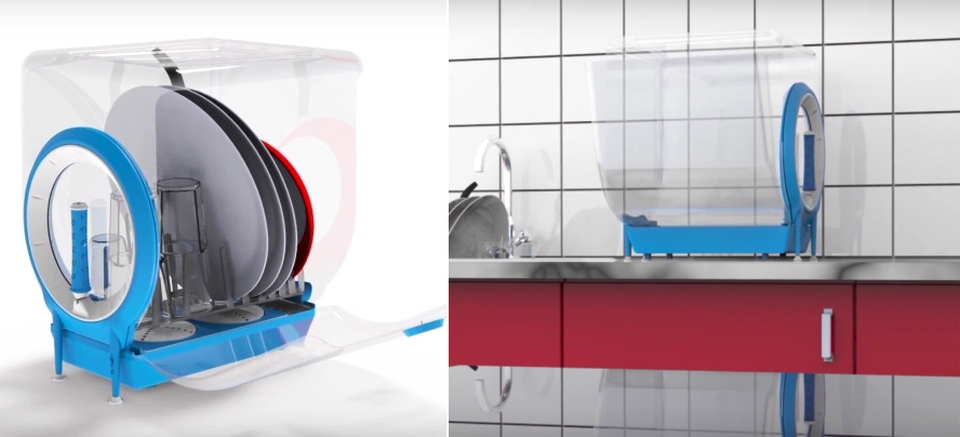 Via: Inhabitat