Scotland-based Caddyshack Creations is an ornamental fabricator that is creating oddly designed burners, which apart from satisfying basic needs add aesthetics to outdoors. The handcrafted wood burners, fire pits and barbecues are custom-made to a user's requirement. The fabricator prefers to create environmentally friendly, reconditioned pieces with size varying from small to large.
Ornamental Garden Lorry Wood Burner
Inspired by Mercedes Actros lorry, the 21 x 19 inches six-wheeler lorry fire pit burner is a  burner made from steel that weighs approximately 25 kg.
Price: £230 (approximately $355)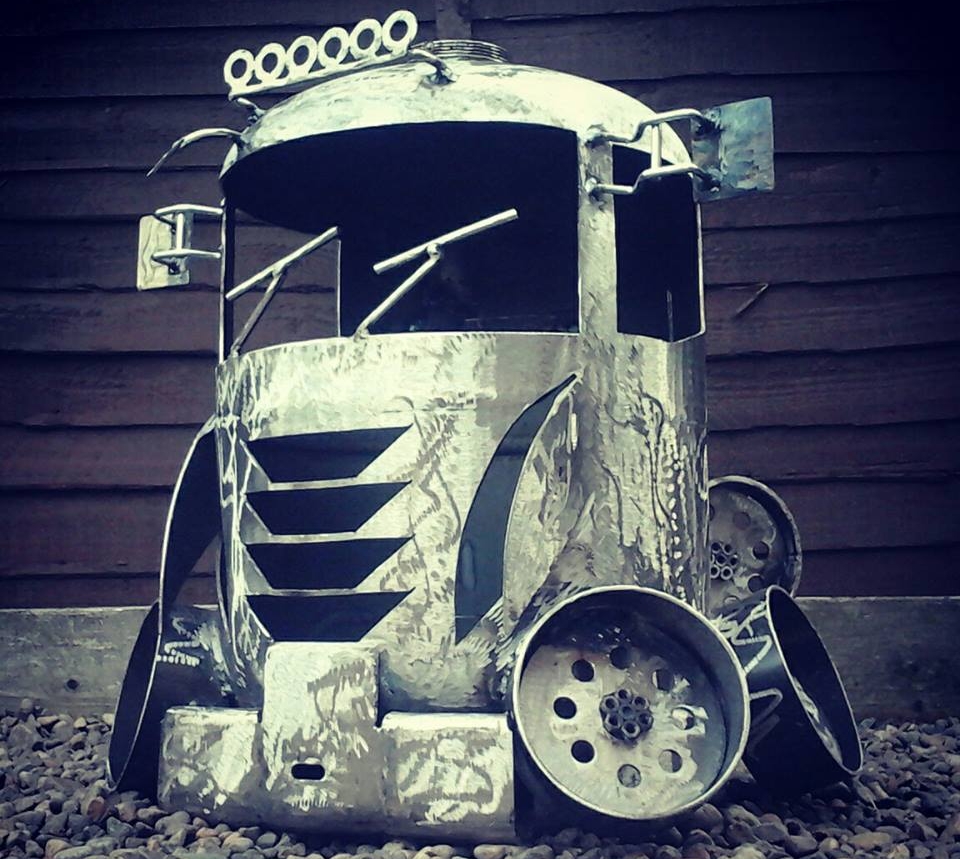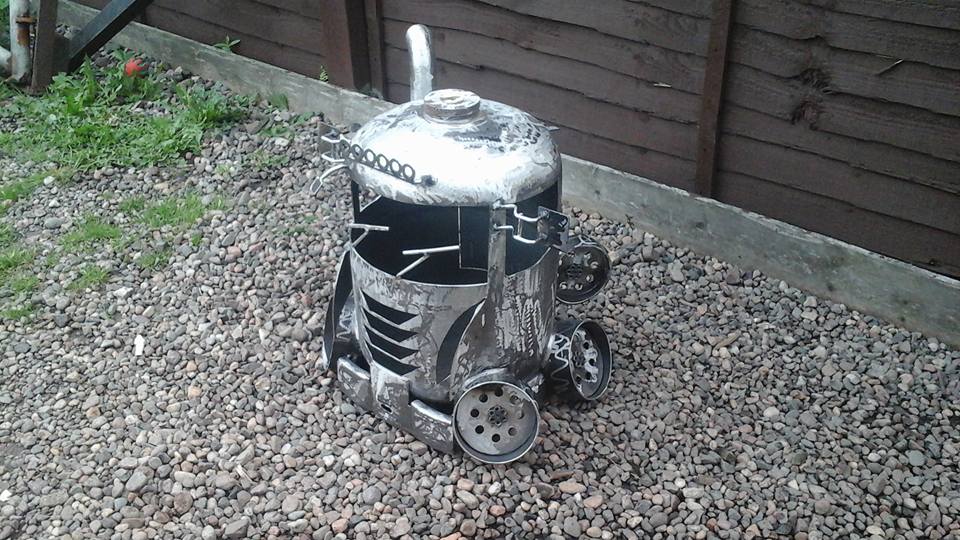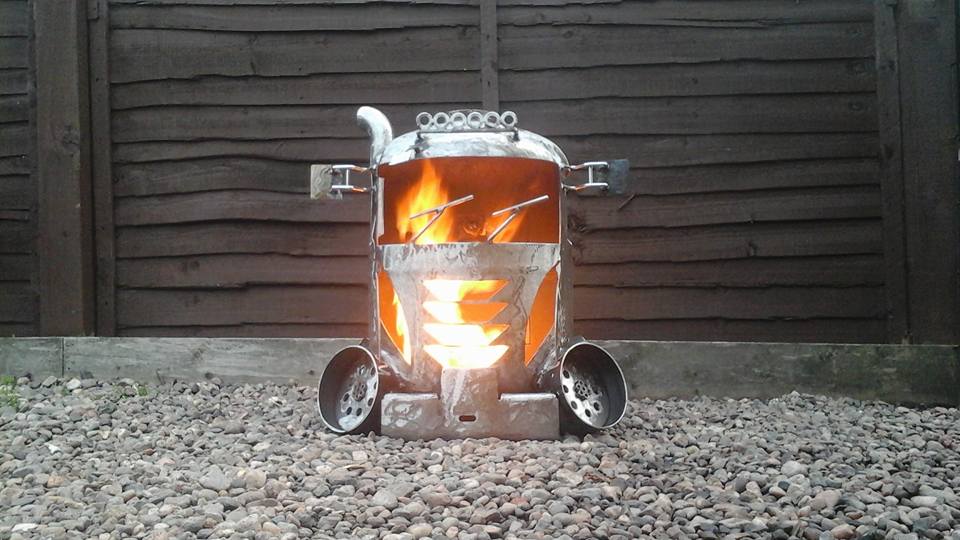 Steam Engine Road Roller Log/Wood Burner
The 'Tiny Wee-Fiery Martin' burner is a 26 x 32 inches road roller with a real moving roller at the front. Featuring a 7 kg bottle, the burner is made from heavy steel parts and weighs 30kg. The Burner has been painted with high temperature heat resistant paints, making it a piece of art that will last for long.
Price: £165 (approx. $254)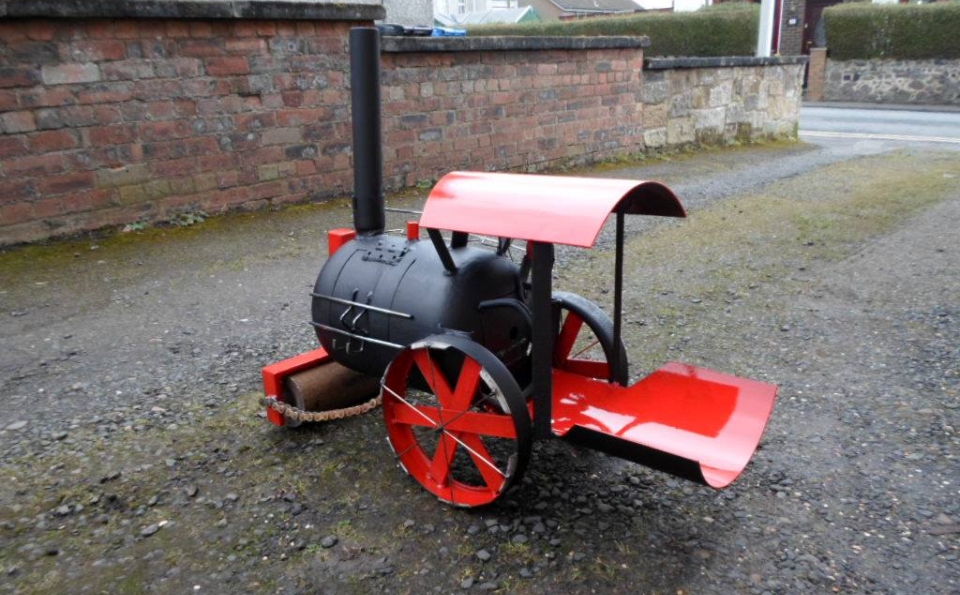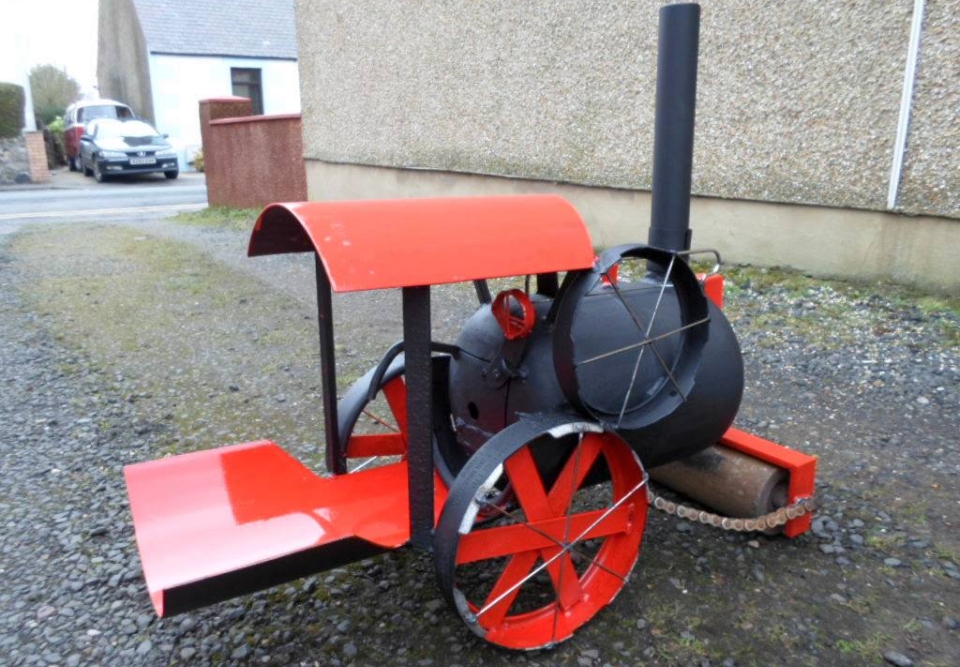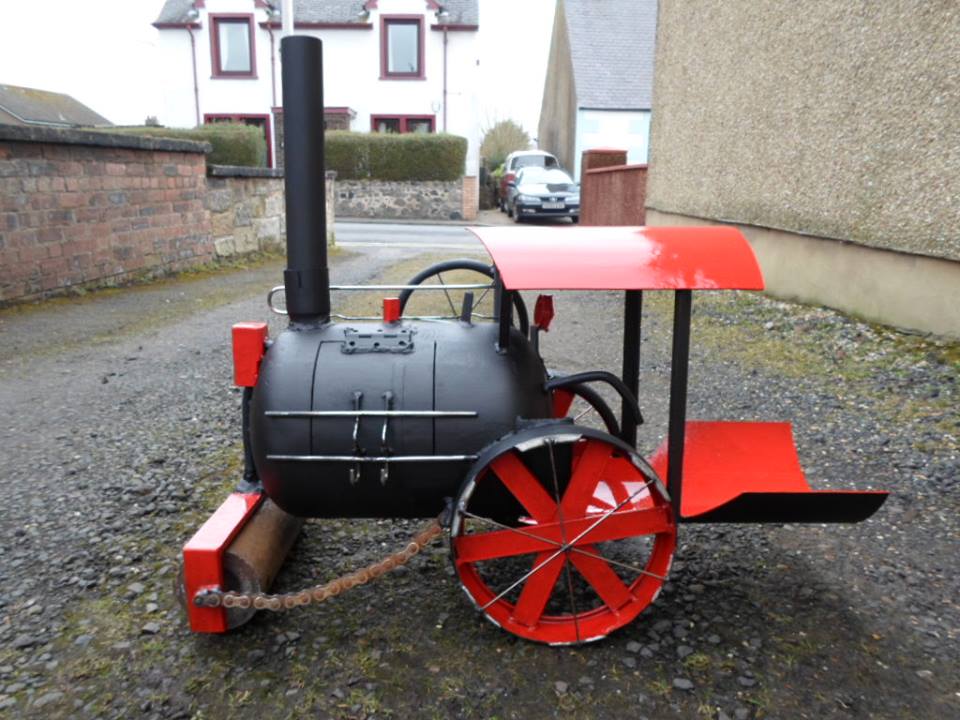 Vintage Steam Engine Tractor Log/ Wood Burner
The large steam engine tractor is a log burner made from 47 kg bottle. The burner has two doors, one at the rear and one on the side; both doors have handles and lock for opening and closing, whereas the rear hatch can be used to hold logs. The burner is 57 inches in height and 20 inches in width and weighs over 50kg. Made from heavy metal steel parts the burner is built to last for long.
Price: Available on request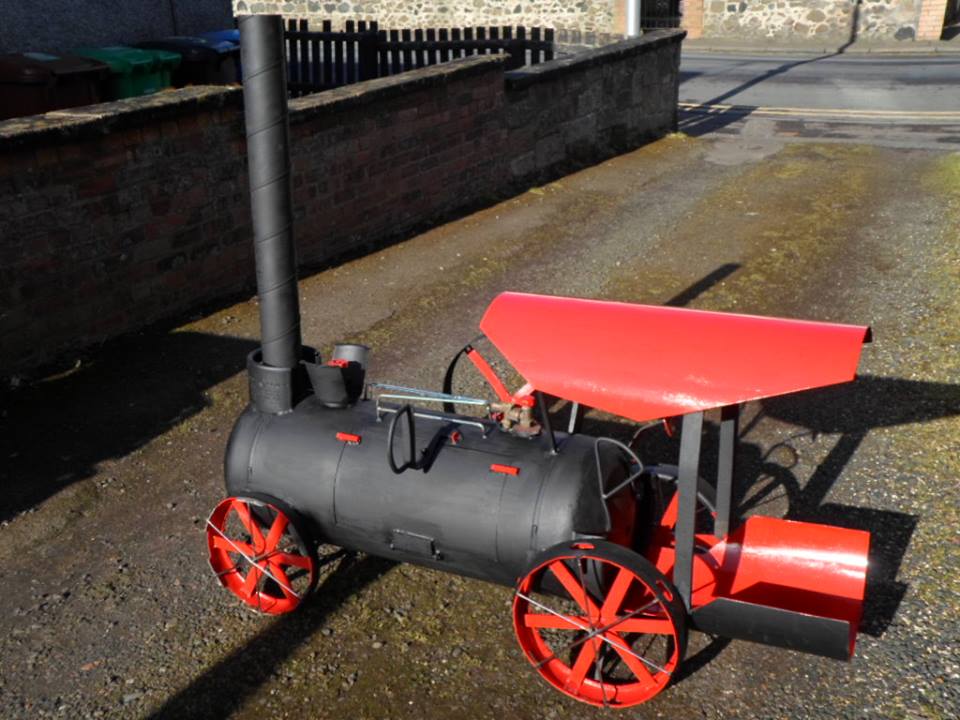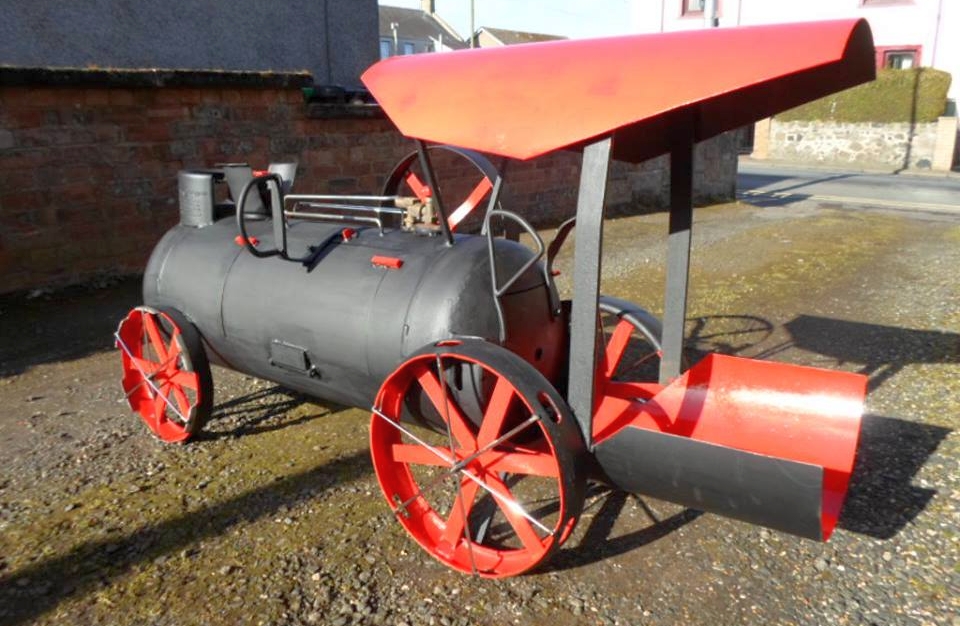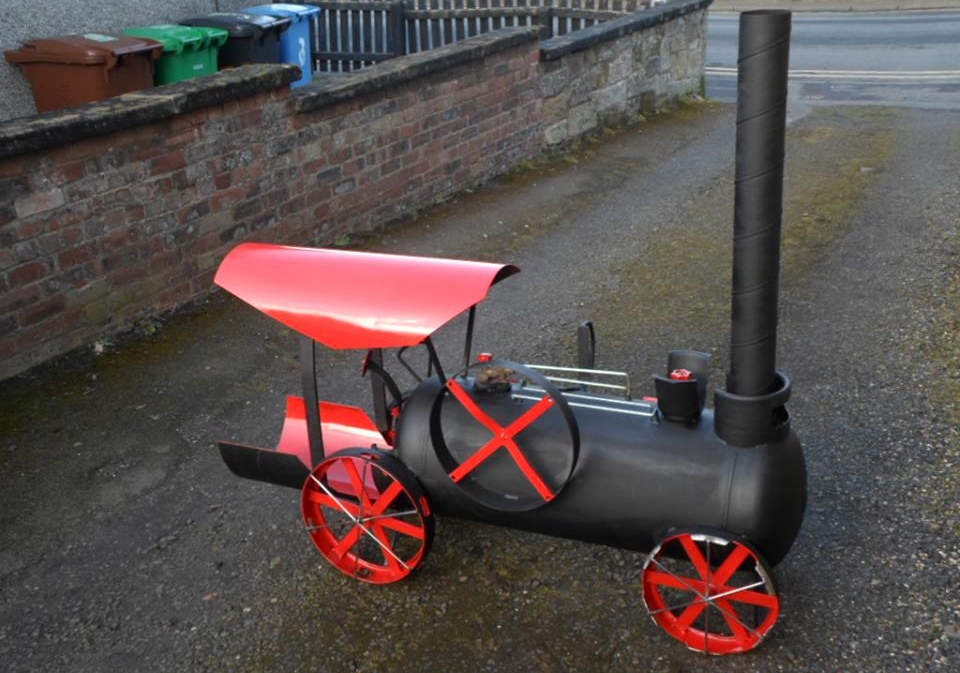 15kg Ro-bottle Log/Wood Burner
The 15 kg Ro-bottle burner is wood burner inspired by the Predator/ Dalek – a creation of the Eternity Circle during the Last Great Time War. Crafted from a 15 kg bottle, the burner is a heavy-duty piece of art, which will not only add aesthetics but will also let you enjoy sitting around in the garden.
Price: Available on request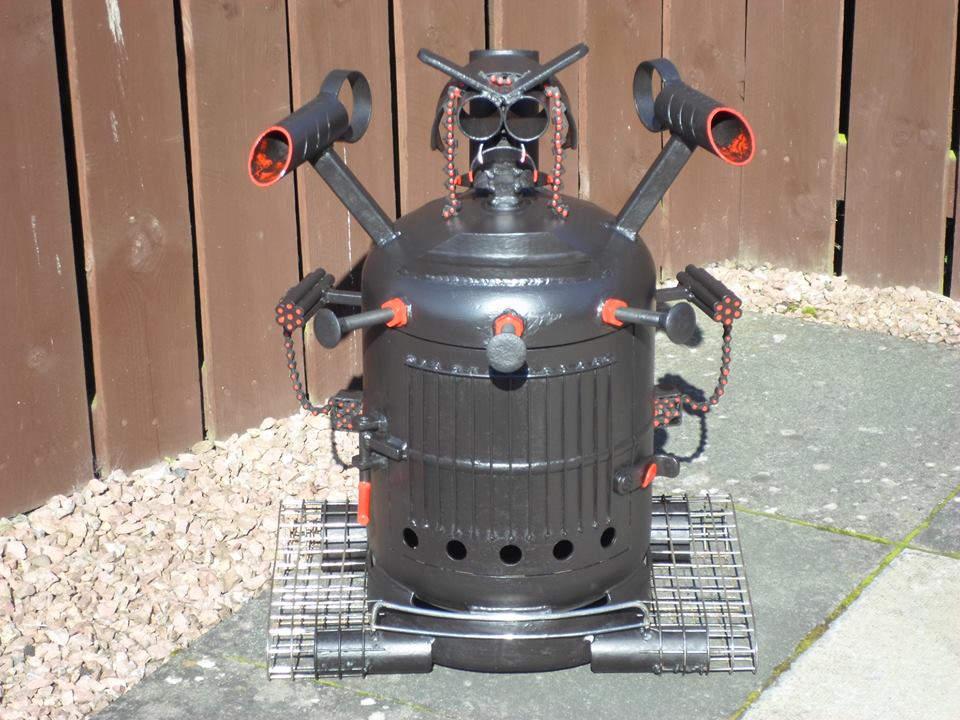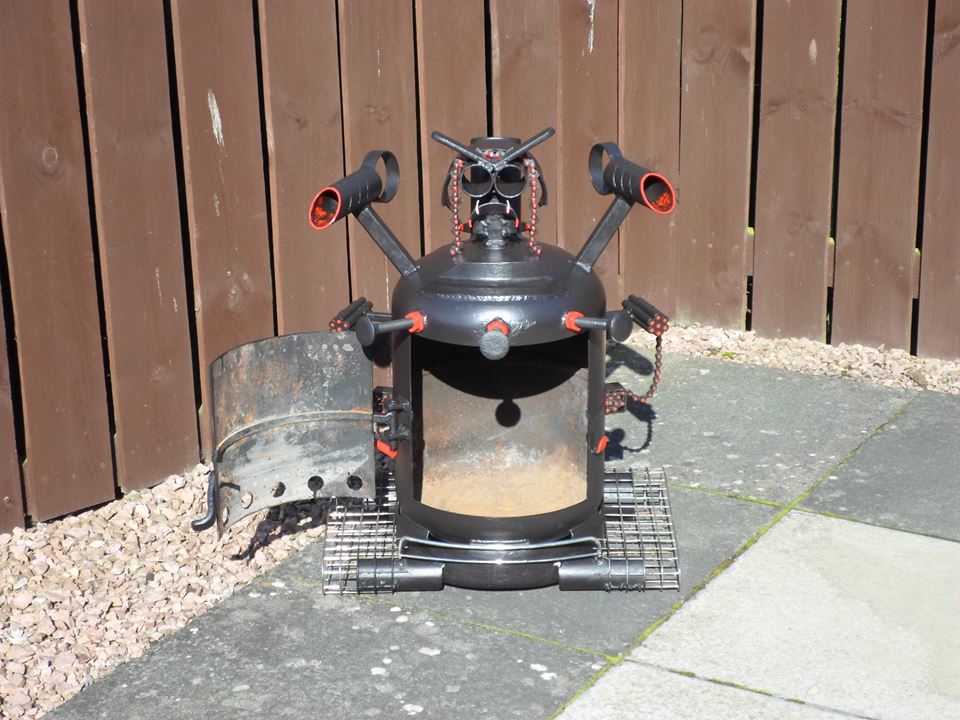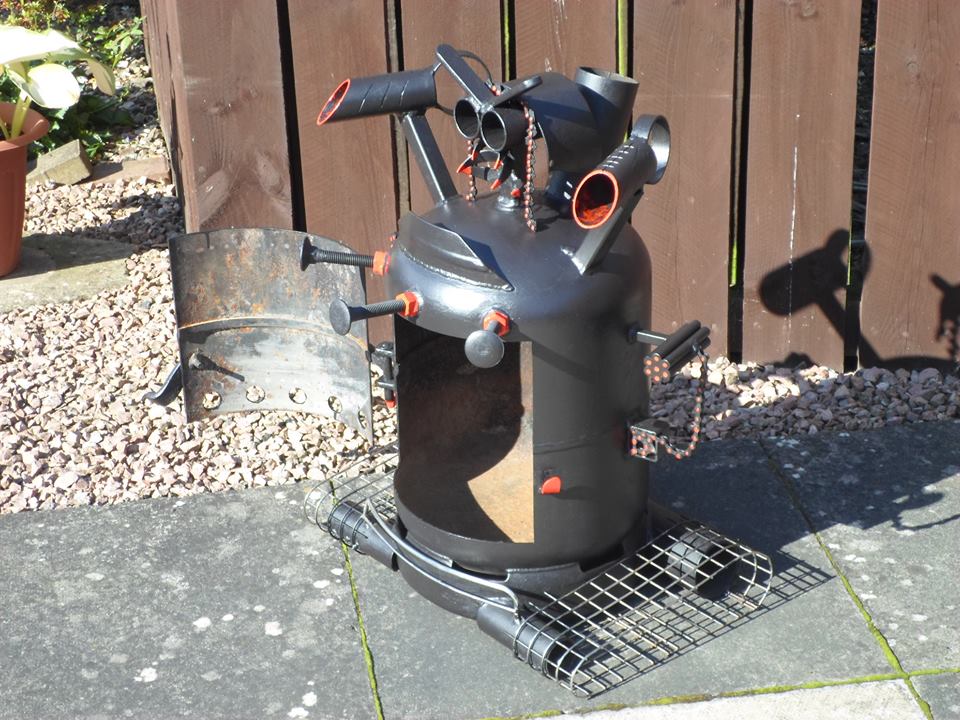 Despicable Me 2 Minion"JOHN" Gas bottle Log/Wood Burner
Inspired from Despicable Me 2 , caddyshack creation has created John-the funniest little minion. The 16 x 25 inches minion burner weighs only 10kg. The little minions are available in various other shapes and forms too, but John is the little funny guy who loves to eat logs.
Price: Available on request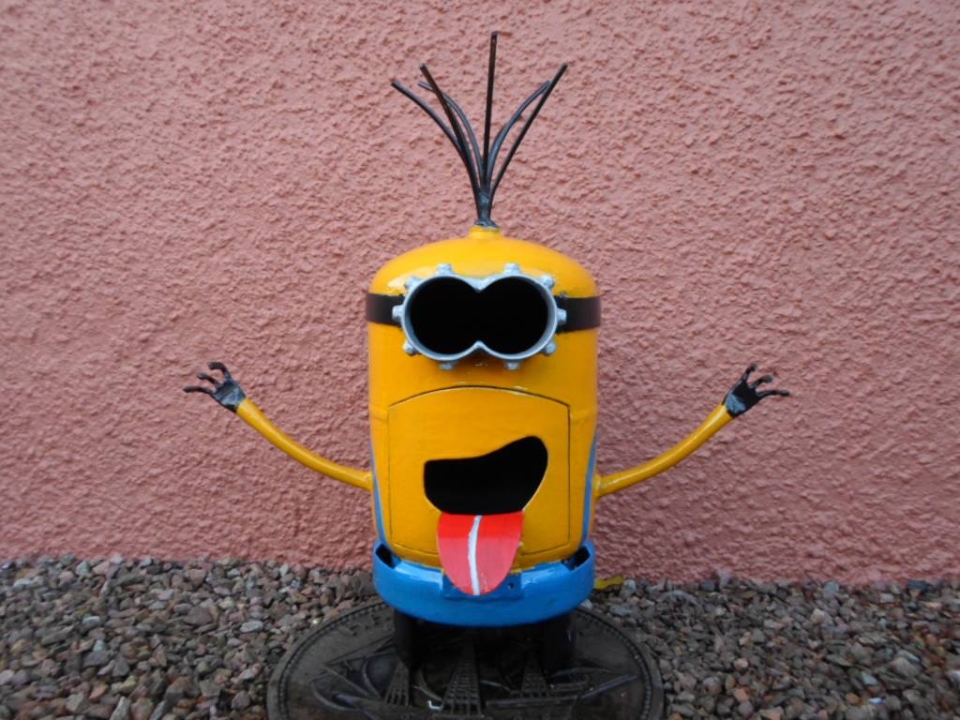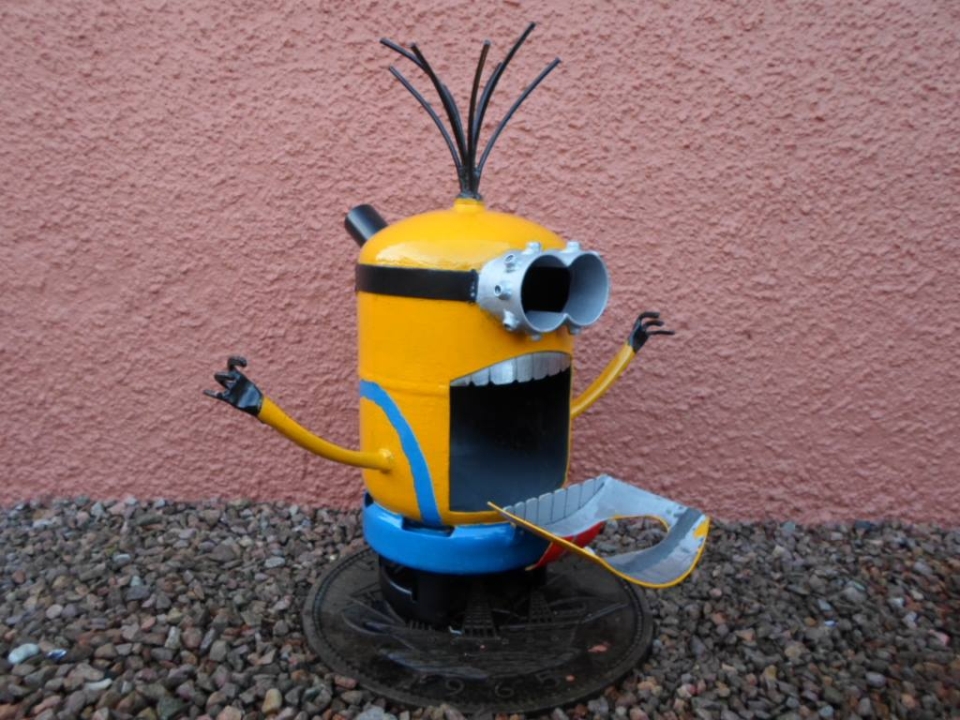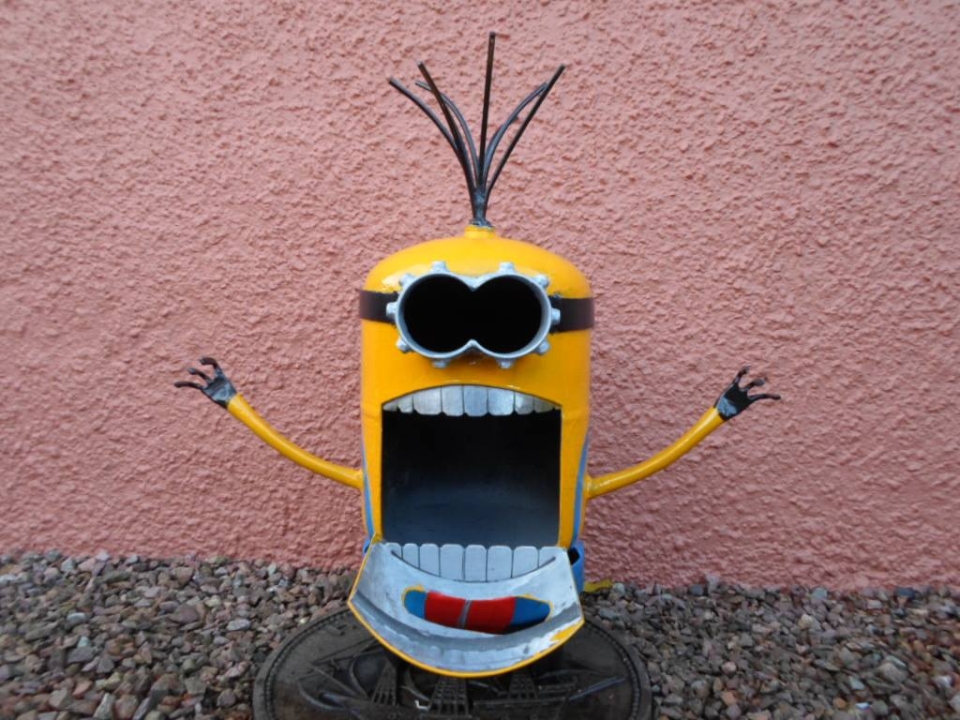 Campervan Trailer Log/Wood Burner
Inspired by Volkswagen Hippy Bus Campervan, the handcrafted log burner weighs approx. 10 kg. The 12 x 10 inches campervan is a top open log burner with handles on top for safe usage and opening the burner.
Price: £100 (approx. $ 155)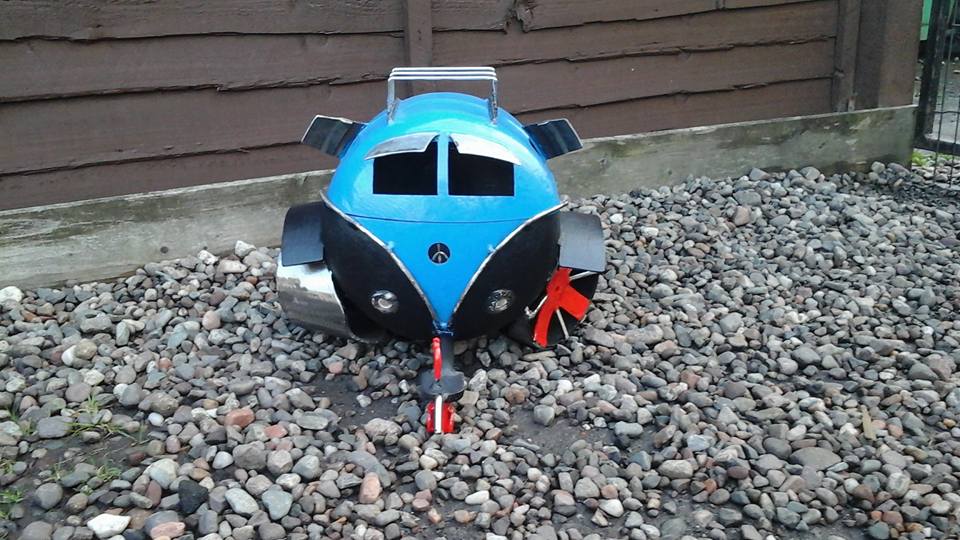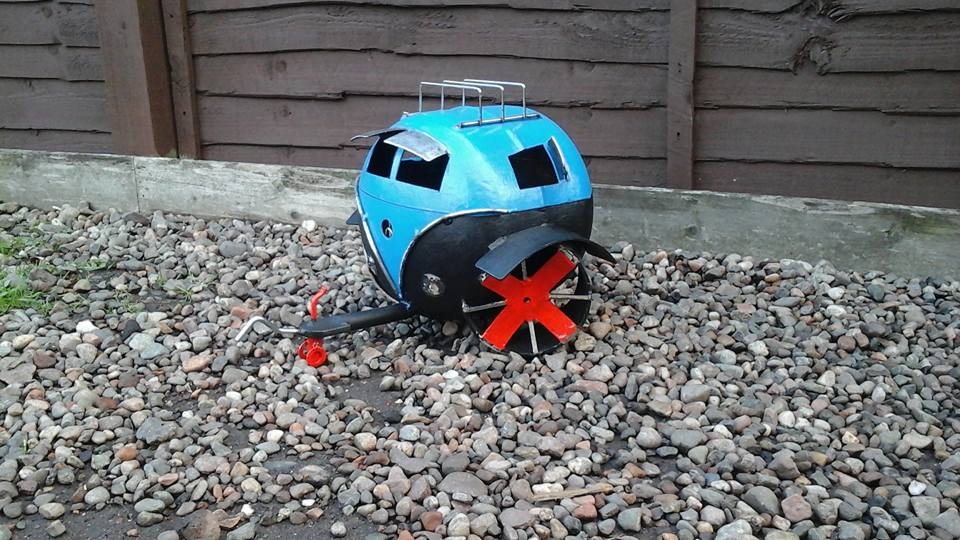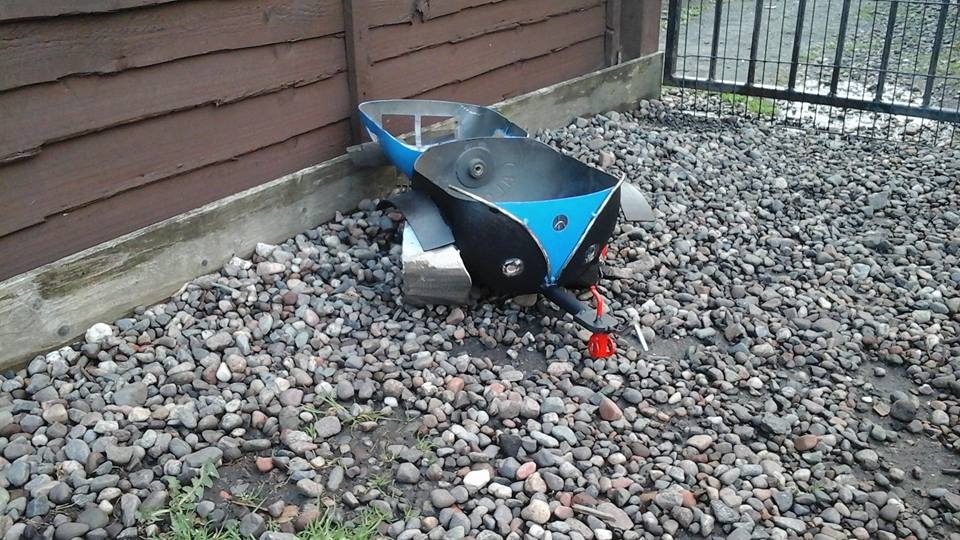 Large Optimus Prime styled truck Log burner
Inspired by the de facto leader of the Autobots, the Optimus Prime shaped-truck is a 21 x 20 inches log burner, which weighs approx 36 kg. The handcrafted truck fire pit burner will surely represent your love for the Autobots and the Transformer series.
Price: Available on request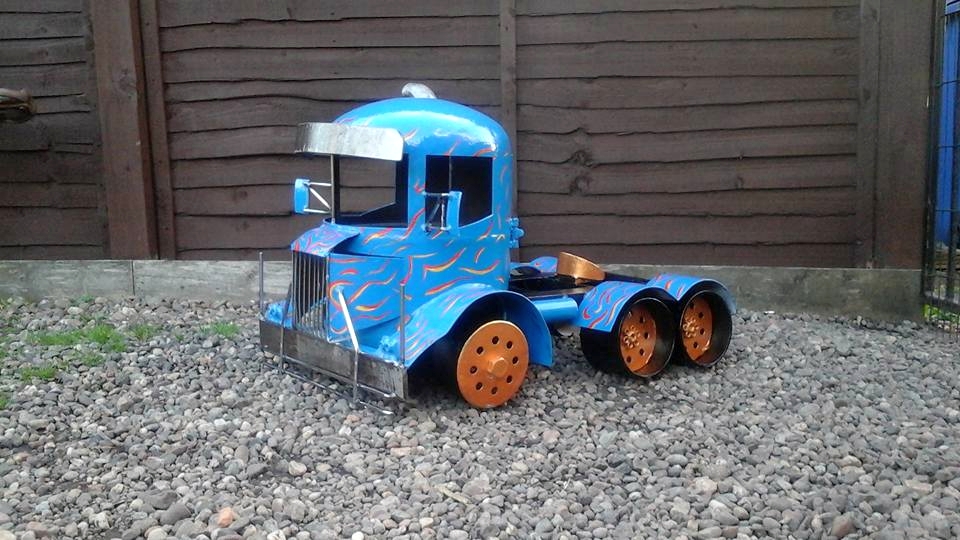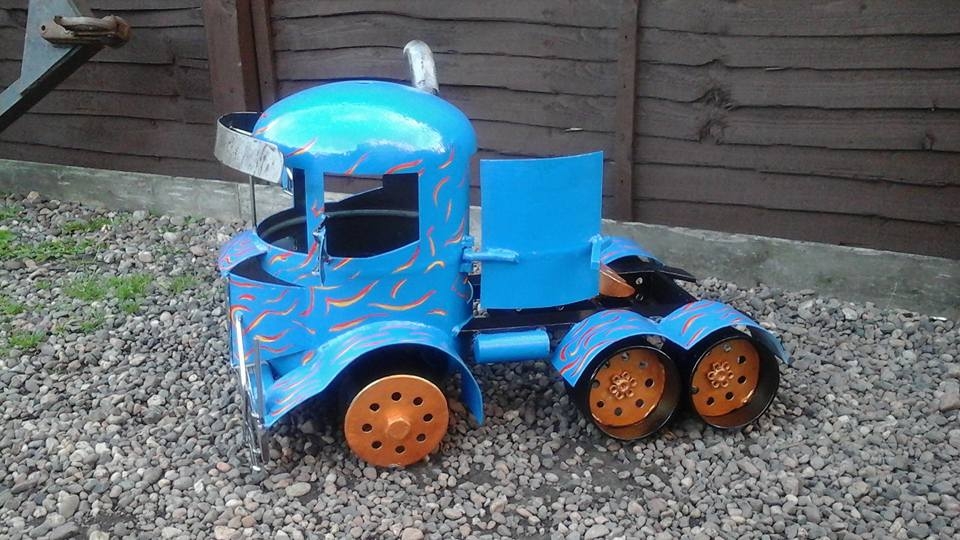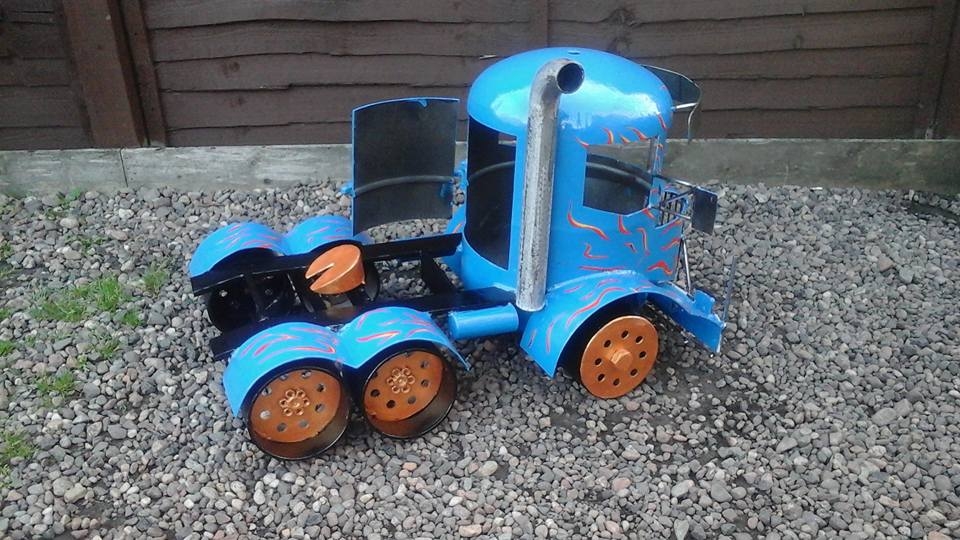 Golf bag and Trolley Set Wood Burner
The wonderfully handcrafted wood burner in the shape of a golf bag measures 37 x 17 x 17 inches and has a Nike logo in front, which also acts as handle to open the burner.  On the other hand, golf trolley is a 37 x 30 x 28 inches trolley, designed to carry golf bag-shaped burner.
Price:  £220(approx. $ 340) Golf Bag / £80 (approx. $125) Trolley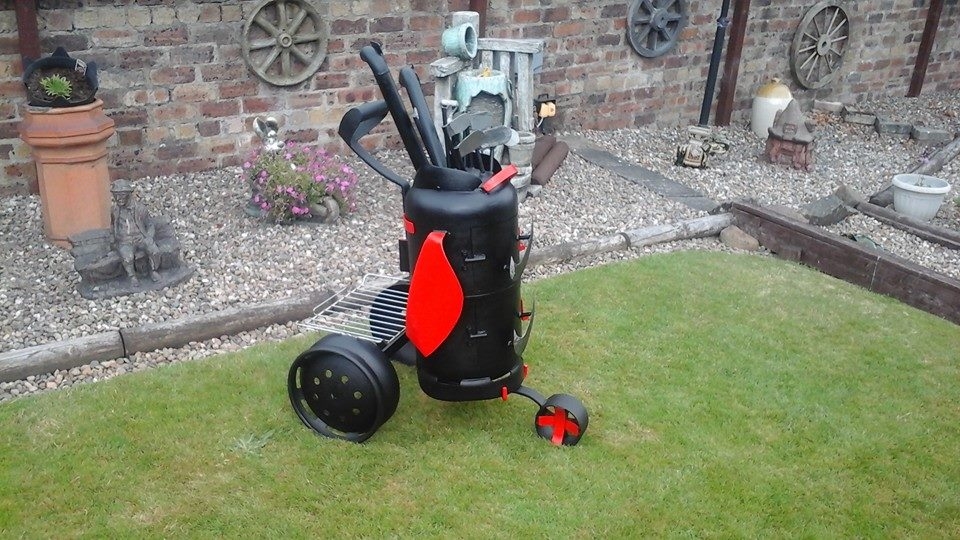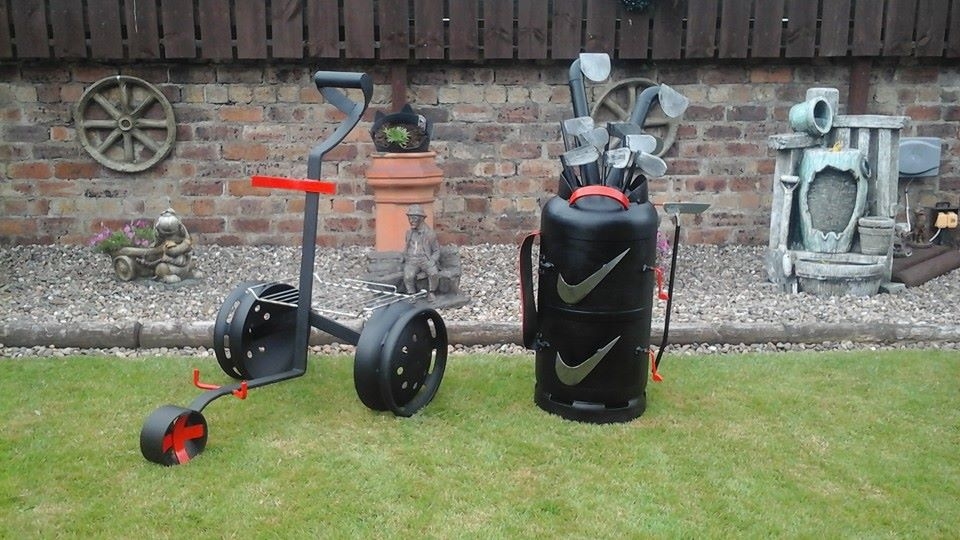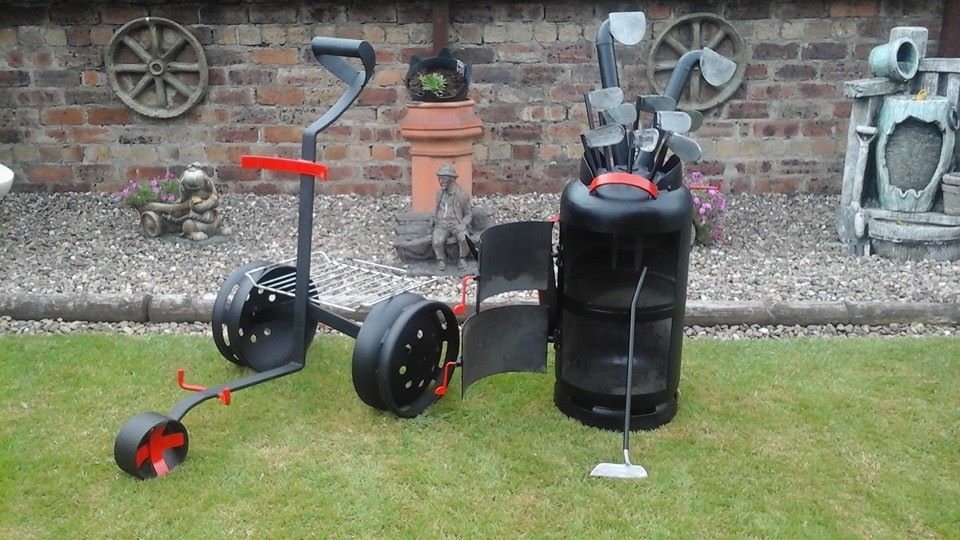 Caddyshack Creations is showcasing its work of art on Facebook and constantly updates friends and followers with creative and unique handcrafted firepits and log burners – keep tuned for more.