Crafted by Ukraine-based artist Yuliya Kosata, these handmade felt cat house caves are created to offer cool and cozy hangout spot for your feline. These cat bed caves are made from 100-percent natural wool and are further shaped by felting the material with only water and soap.
This unique technique makes them toxic free, hence these tiny units are great choices for environmentally-conscious cat owners. On the inside, the cat beds have a tight space that's easily accessible for cats through a small hole in the front. Even a tiny pillow can be placed inside these cat beds, ensuring a nice place for a comfy snooze.
Cats are naturally inclined to live in small spaces. You may have seen them hiding in closets and under cat furniture to take a nap. So, these igloo-like cat beds will be the best option for your kitty to rest at any time of the day.
Available in various colorful designs at FeltField Etsy shop, the price of these cat bed range from $150 to $230.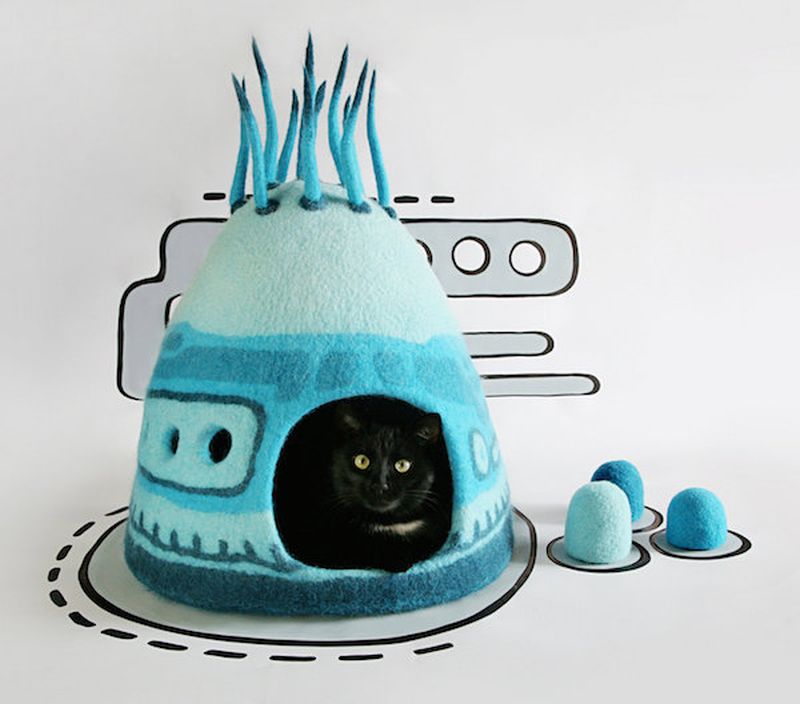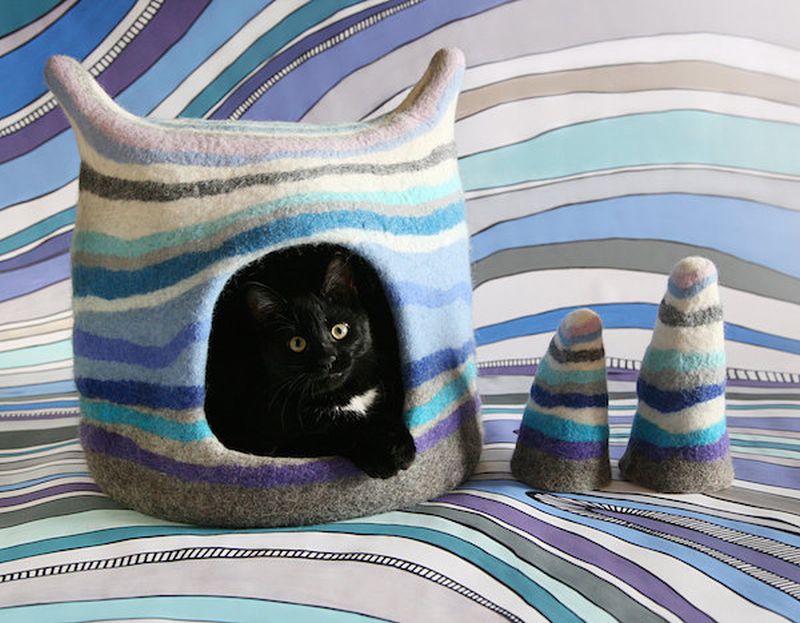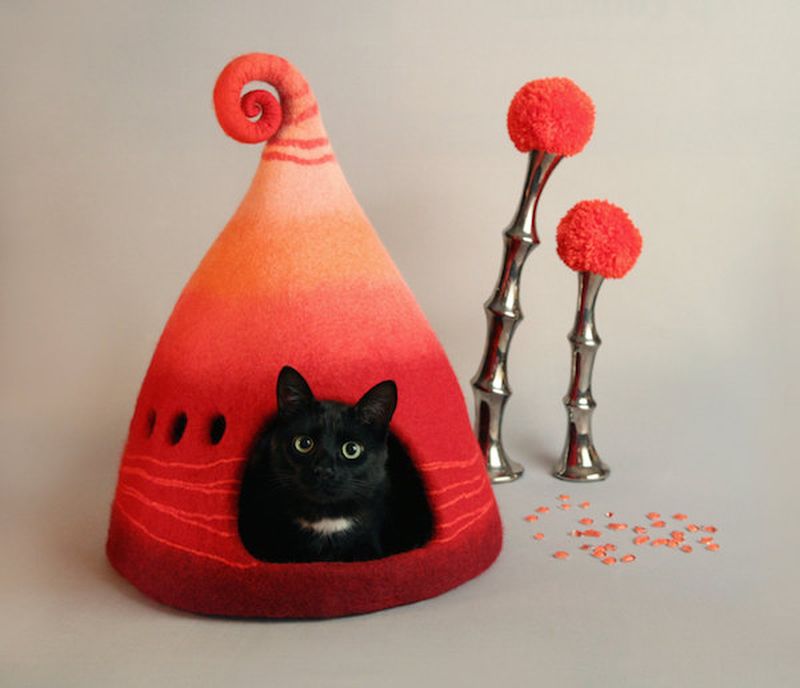 Via: DesignTaxi