For ages, we have been decorating our home with lamps that are functional but they completely miss the spark to create a "wow" experience in our rooms. However, after receiving Yeelight bedside lamp I have to agree that the Chinese smartphone giant Xiaomi is cleverly entering the smart home decor market.
Received a week ago, we got the chance to review the Yeelight Bedside lamp. And, trust us it has been tested rigorously in different settings and environments. Arrived in a minimally designed, reinforced cardboard box packaging, the oval-shaped lamp comes bundled with a power adaptor and manual guide in Chinese.
The smart LED dimmable lamp is a fashionable and minimally designed lamp that can be controlled by touch or phone via Bluetooth and is perfect for creating a soothing environment in your room.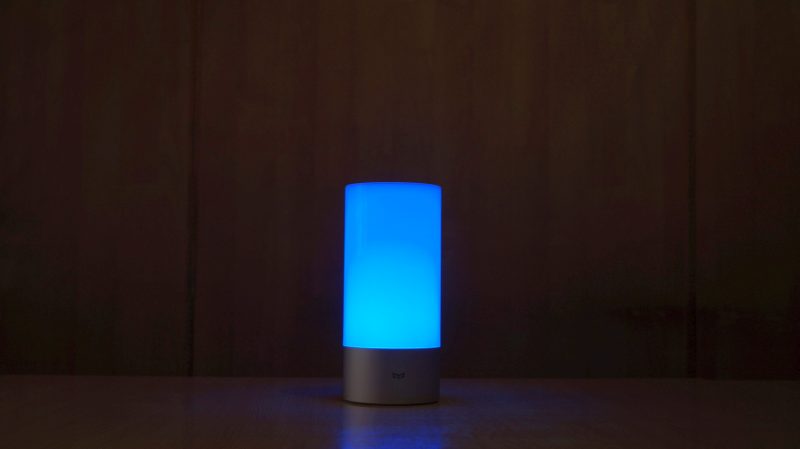 Interesting features of Xiaomi Yeelight Lamp
Before we start talking about how the lamp works and how effective it is, let's talk about the best features of this bedside lamp:
Neat design with a cylindrical shape
Easy to operate
Compact lamp that comes with over 16 million colors
Dedicated Yeelight app lets you control the lamp via smartphone
Freedom to set light color and brightness according to personal preference
Timer for automatic shutdown
Energy efficient; it uses only 10 watts of power
Design
The base of the cylindrical lamp is made of aluminum, while the upper part is made of light glass. Aesthetically very appealing, the compact lamp is pleasing to the eyes and bestows room with a comfortable glow. Weighing only 800 grams, the lamp is easy to grip on and can be moved to any room without any problem. Supporting a rubber framing that safeguards lamp from slip, there is no loose gap in the lamp, ensuring high build quality.
Fitted with LED module, which is designed by multinational lighting manufacturer OSRAM, the top comes with an on/off button, a button to switch mode and a touch panel that allows the user to navigate left and right to adjust the level of brightness.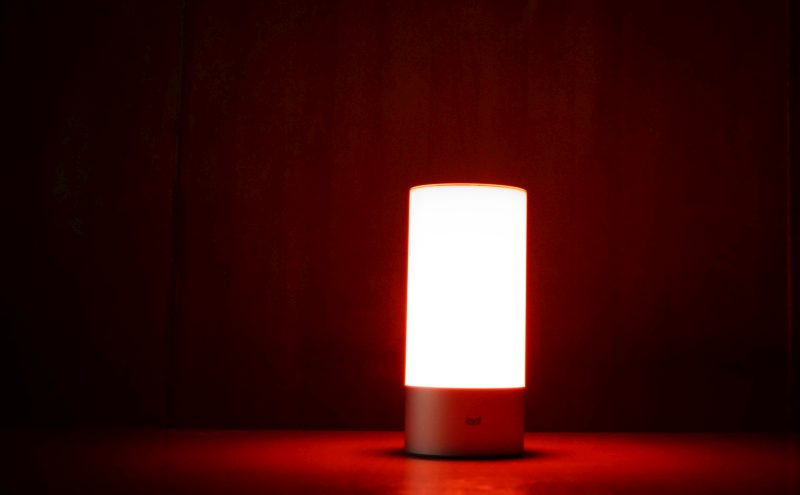 Device specifications
Designed to be controlled by touch, the big circular button on top of the lamp is an on/off button. Once the lamp is switched on, the touch panel can be used to adjust the brightness and intensity of the light. There is another pill-shaped button on top that changes the mode of lighting. By pressing the mode button and the touchpad at the same time, you can also manually control the color.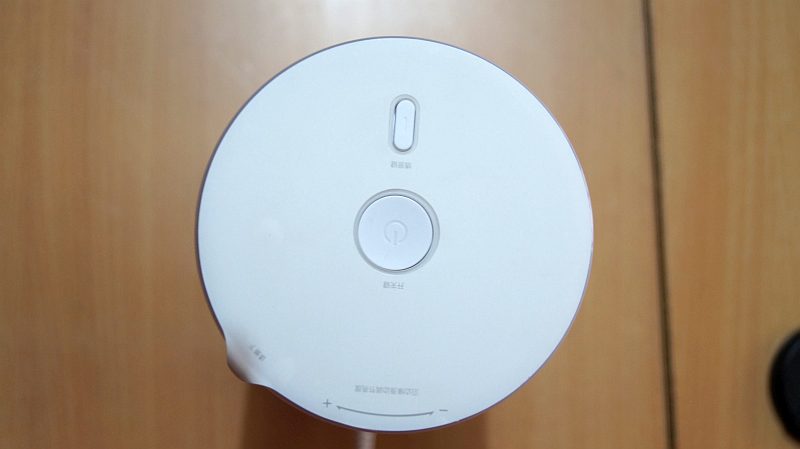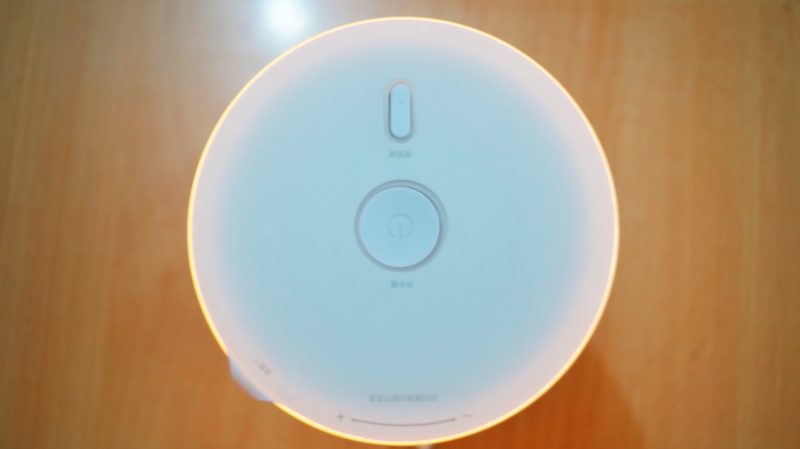 Mobile app and connectivity
The Yeelight bedside lamp can be controlled with the help of phone via Bluetooth 4.0. If you are wondering if it's compatible with devices other than Xiaomi smartphones, the answer is yes. The lamp works perfectly fine on both Android and iOS. The Yeelight mobile application is available for free download on both platforms.
To control the light via your phone, download the mobile app and synchronize your device with lamp via Bluetooth. However, to enjoy and manage the lamp via your phone, you have to create a Mi account. Apart from handling all the basic functions like handling 16 million color RGB LEDs by just swiping your finger on the intuitive interface, the app has some special features too, like you can set the timer for automatic shutdown, alter four colors, set sleep time and wake-up time.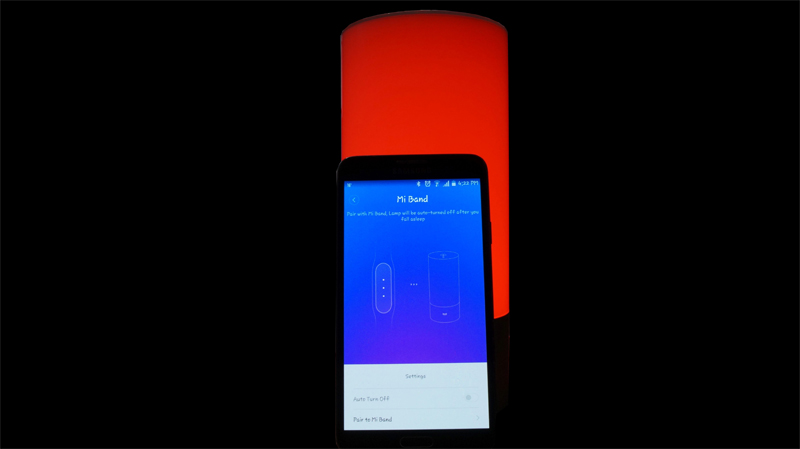 Price
The price of Xiaomi Yeelight bedside lamp is $53.86 and is available for purchase in every part of the world.
Will it replace the bedside lamp?
In the end, the biggest question is, will it replace the ordinary bedside lamp that has been sitting on our side table for ages. Well, certainly it has the capacity to replace the functional but boring looking lamp. Decently priced, the smart lamp bestows your room with a comfortable glow when used in full intensity. But if we talk about brightness, it releases only 300 lumens, which is fairly less and also make it unsuitable for reading.
The lamp is also ideal for use in living or kids' room, where keeping a lamp of mildest light intensity offers a perfect ambiance.
But for us, we going to stick with my old boring lamp that lacks all cool features like Yeelight has but offers a good amount of light for reading. Xiaomi might be promoting it as a bedside lamp, but for me, it is just a mood lamp that talks about creating a romantic and soothing environment and nothing else.
Moreover, we cannot deny the fact that there are not many lights on the market that come with both good design and functionality at this price. So, if you are looking for a reasonably priced multi-LED lighting system, then Xiaomi Yeelight is a good buy.
Verdict
In the end, here is what I felt about the lamp
It is more like a mood lamp, which concentrates on creating an ambiance, rather than a lamp that lets you read or work.
It would be wrong to call it a smart lamp, as there is no internet and Wi-Fi connectivity and it does not support any other smart functions present in other smart lamps and lights.
The company has also reserved its coolest feature for people who have Mi fitness band, once paired with the band the lamp analyzes your motion and turn off automatically when you fall asleep. As I do not have the Mi fitness band, I can only imagine the usefulness.
Remote operation is only possible inside 30-foot range when connected via Bluetooth.
There is no built-in battery, so it can only operate when plugged in, which limits its portability.
Available at an affordable price when compared to other smart lamps, the Yeelight lamp is ideal for a kid's room.
Apt for creating a romantic environment or to bring on the festive mood.
Note
If you are a new user, then creating Mi-account can be a boring task as it was for me. However, if you are already a Mi user, then you just have to connect it via Bluetooth and the lamp is ready for use.