Recently, we received the PlayBulb Bluetooth speaker/light bulb combo by MiPow for review and thankfully it came in a secure packing to prevent any damage. Inside the package we found this speaker bulb enclosed within a see-through plastic casing. After opening the plastic case, we took out the speaker-bulb and tested to see how well it lights up and sounds when audio is played wirelessly through it.
Before getting into the review, we'd like to point out that many Bluetooth speaker bulbs are also available in the market. Such light and sound combinations are created to allow the users to set options for colors, music and other remote functions. However, consumer experience still varies as it comes down to the execution of the companion app.
Coming back to the review, here are some of the things that we would like to mention about the color changing light bulb.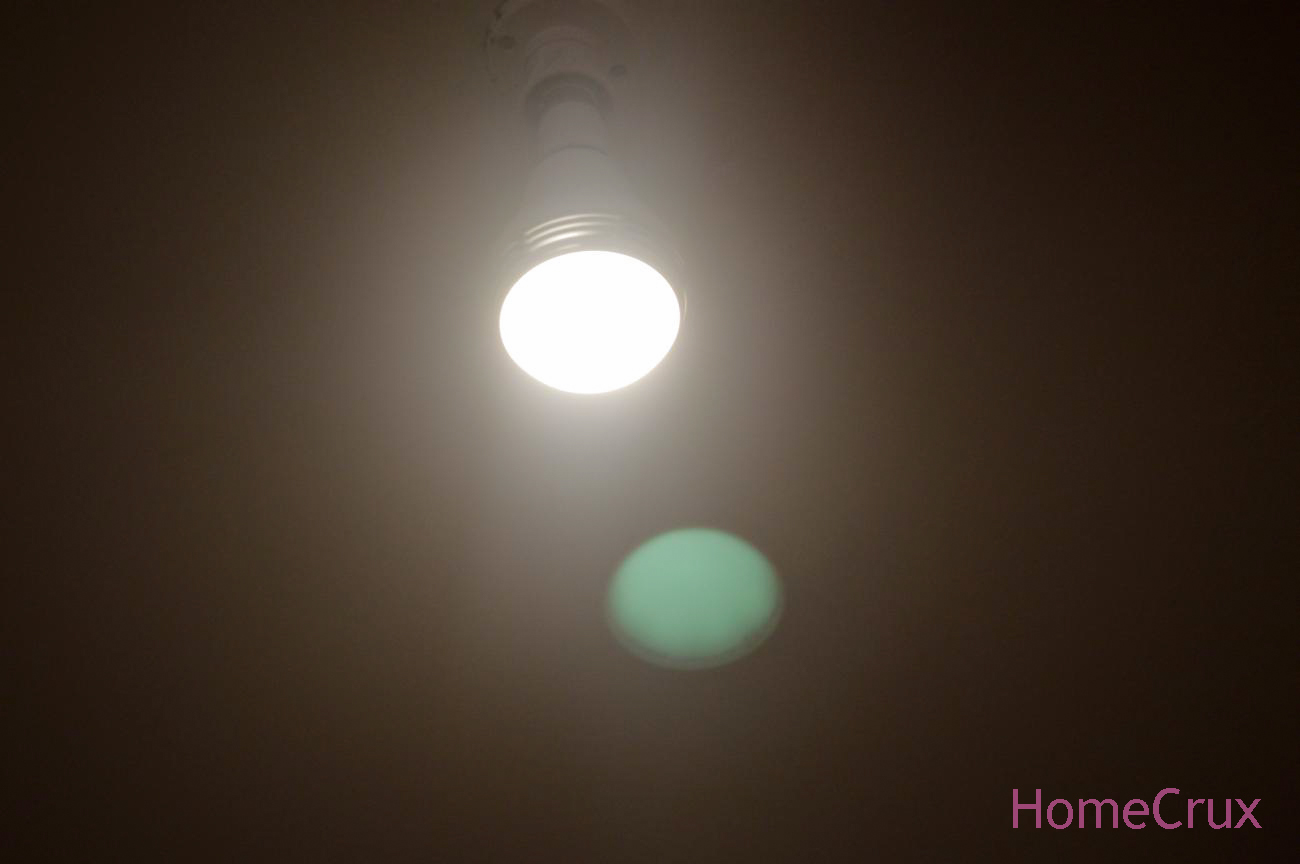 Design and connectivity
The MiPow Playbulb Studio box we received contained the MiPow Playbulb Color, along with a small instruction leaflet. The bulb is covered in white matte material along with a metal speaker grill surrounding the top. It looks like any standard bulb, but it's larger in size. This means the bulb is quite big for putting a lampshade over it. It may not even fit into many light fixtures, except a hanging lamp or a floor lamp with E26 or E27 screw socket. But the additional adapter solves the problem by letting it fix into E40, E14 and B22 sockets.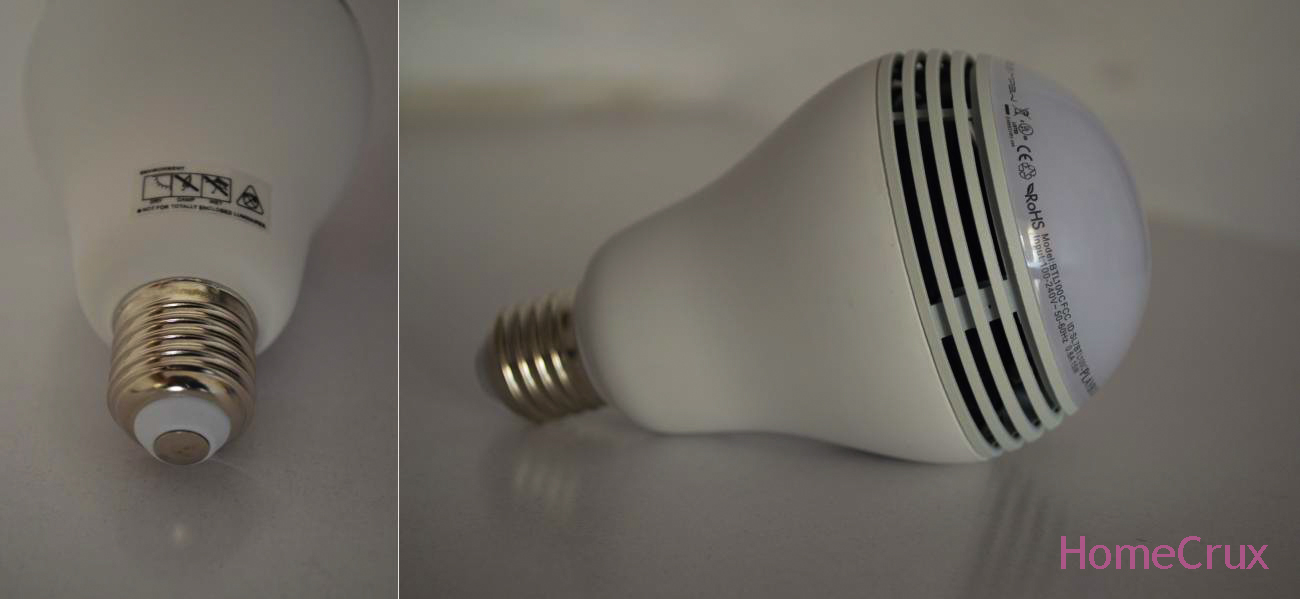 The Playbulb is a 40-watt-equivalent LED with 200 lumens of brightness. It is more suited for mood lighting than to illuminate an entire room. But it gives off a warm white light at 3,000k color temperature with some saturated colors. As a speaker, the Playbulb Color supports Bluetooth 4.0, AAC, FLAC, MP3, and WAV audio formats. Plus, it can connect to your Android or iOS devices via companion PlayBulb X app.
Setup
To setup the light bulb, all you need to do is screw it into a lamp or any standard lightbulb fixture and turn it on. Download the Playbulb X app from the Apple iTunes or Google Play Store, and connect to the bulb through the app via Bluetooth. Playbulb beeps when the speaker connects. Once paired, it's easy to switch it on and off, and control sound/lighting effects.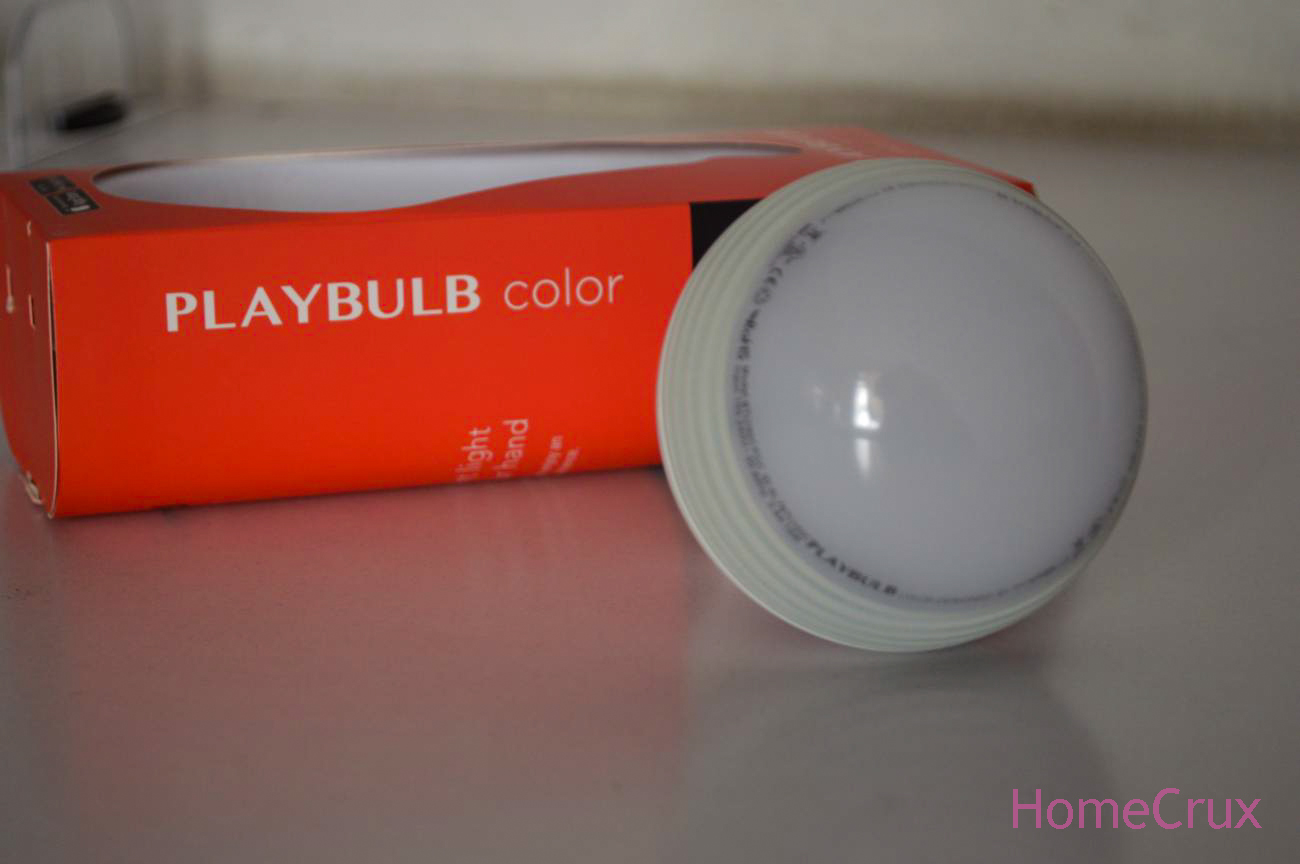 App and Performance
Playbulb X App is serviceable, but gets a bit slow and unresponsive at times. Homescreen features various color control options. At the center, there is a color wheel from which you can select various shades on the fly. There is also a color saturation slider just below the wheel. Using this saturation panel you can select four swatches, which further allows you to choose pure red, green, blue or white shades.
Effects button is also located right next to the swatches. There are five options in Effects: Candle, Flashing, Pulse, Rainbow, and Rainbow Fade. You can even adjust speed of the effects, but it unnecessarily increases pace of a particular effect. Tabs for the Music Player and Scenes are on the bottom of the home screen. Scenes tab offers three built-in scenes: Rainbow, Sunset, and Reading. But this section often gets unresponsive.
Now coming to the speaker part, there are only three types of controls: Play, Skip forward or backward and volume adjustment. But you won't be able to fast forward or rewind within tracks. Plus, the sound is thin and tinny with no bass oomph. It just sounds like any other portable speaker and with non working equalization option it is a big turn-off.
Price and Availability
The PlayBulb Color can be purchased for $71 (£50) in any part of the world.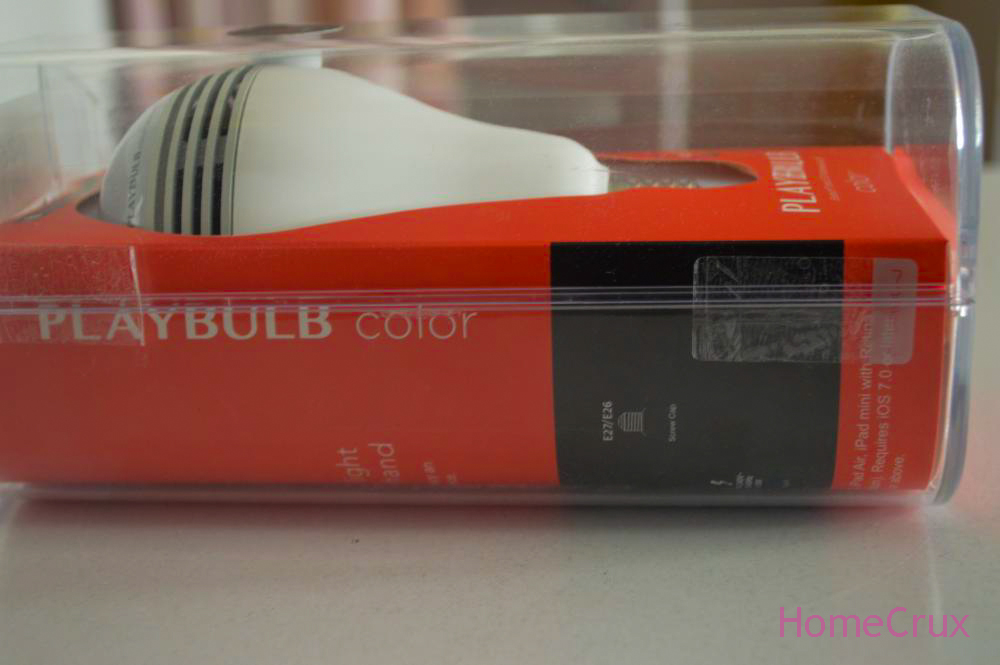 Our verdict
For the cost, the Playbulb Color is not up to the mark. This is because it doesn't offer features or customization as a potential customer would expect.
It is the weakest bulb in terms of light output, at it has only 200 lumens of light intensity.
The sound quality is passable with low and tinny volume. You could get far better sound quality in any other inexpensive Bluetooth speaker.
Not that great sound quality in this light bulb, it certainly could have been better.
The only capabilities that give PlayBulb the top spot are its ability to produce different color effects at variable speeds; else there is nothing too impressive about this speaker-light bulb.