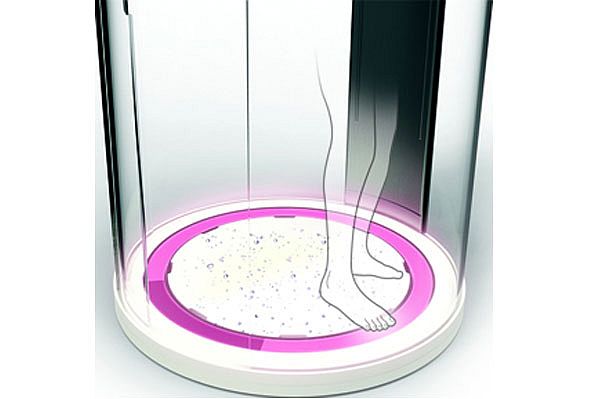 We all waste a lot of water taking a shower. We waste water trying to adjust the temperature of water we want. We waste water by not turning the shower off while brushing, shampooing etc. This may be because we're too lazy to turn around and press the switch. Now, thanks to student designer Kim KiPil of Jeju National University, we could save a huge amount of water with the new Handsfree Shower. Made to be operated by touch of the foot, the shower lets the user control water temperature even before entering the shower. New age indeed!
Measuring 130cm X 130cm X 230cm, the shower (only a concept now) has a ring with pressure touch sensors around the standing area. The user can switch water on/off easily by touching the foot in any direction on this ring. Because every person has his own preference of water temperature for bathing, the Handsfree shower has a digital temperature controller with flexible display on the outside of the glass casing of the shower, which records user's preference and keeps track water usage and other stats.
The user before walking into the shower can adjust his/her temperature requirement, which in normal showers accounts to a lot of water wastage. When the water temperature reaches the required temperature, the nonslip ceramics base in the bathing area of the shower lights up in red color, indicating that the shower is ready for the user.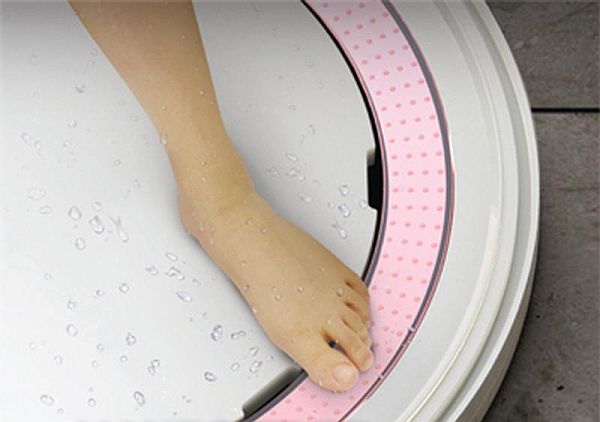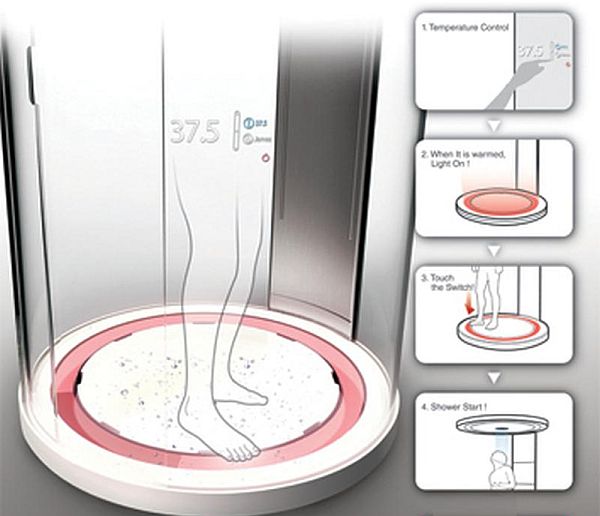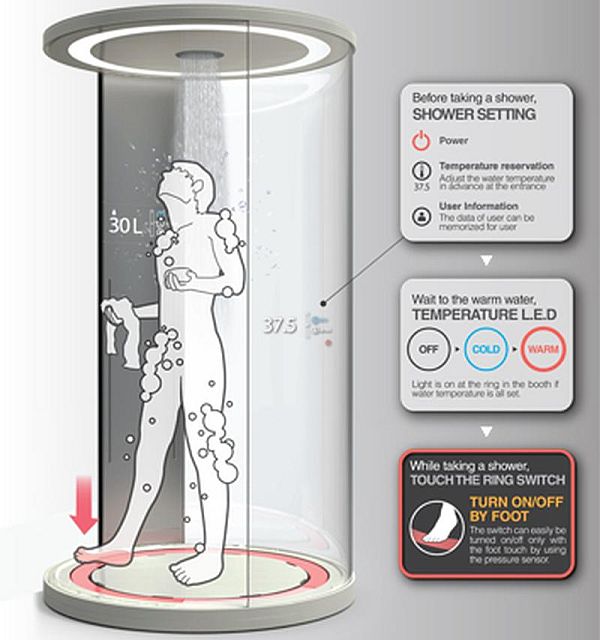 Via: IDSA/SparkAwards