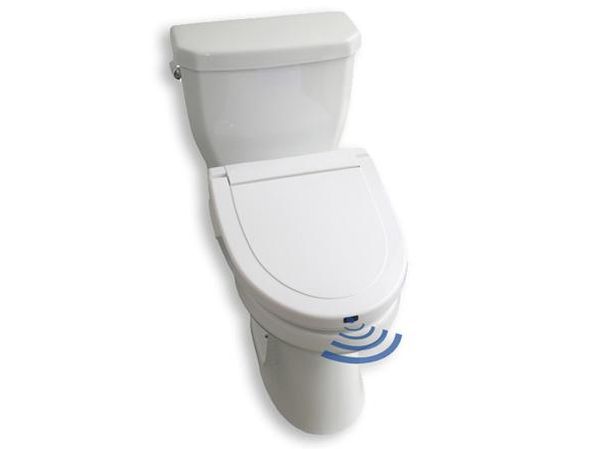 It has been seen that people are scared to use public toilets because of hygiene issues. Since people don't want to lift the toilet seats using their hands, this handsfree toilet seat is a fantastic solution for the problem. Handsfree toilet seat has the ability to raise and lower itself automatically, all thanks to the sensor zone in front of the seat lid. As soon as the user steps in front of the sensor the seat lid rises automatically and it will automatically return down after 30 seconds when the user has left.
The hands free toilet seat is available for $199.95 and it can be installed easily without using any tools to boot. With each of these toilet seats a lithium-ion battery and AC power adapter/charger are readily available. If installed in every public toilet, people will no longer fear to use them, as an invention like this will save them from all kinds of contamination they fear.
You can also install the handsfree toilet seat in your bathroom and rescue the conflicts that arise between you and your wife, for not lfting the toilet seat lid and peeing all over it. Give it a thought!
Via: Coolest-Gadgets