Holiday season is about to begin and it's time to start decorating your home for the most awaited peaceful celebration of the year i.e. Christmas. Have a look at these glistening light pyramids to ornate your house for Christmas celebrations. The pyramids or cones are made of flexible aluminum wire with array of LEDs embedded on its entire framework.
These were interweaved by bending 2mm thick aluminum wire along with a lineup of LEDs into various complex braid-like forms, assembled in shape of a geometric cone. The LEDs are uniformly distributed throughout the conical form to create a striking lighting décor with a burn time of up to 50,000 hours.
These décor pieces are water-resistant and lightweight due to its aluminum construction; therefore these can be place outdoors irrespective of any weather. The glowing pyramids can be used to embellish your home this Christmas or thought the fall till New Year's Eve. The eye-catching cones can be placed at entrance, outside your main door, patio, lawns or indoors to create warm and welcoming ambiance for happy merrymaking. However, these astonishing pieces of lighting come with a hefty price tag of about €149 (approx. US $186).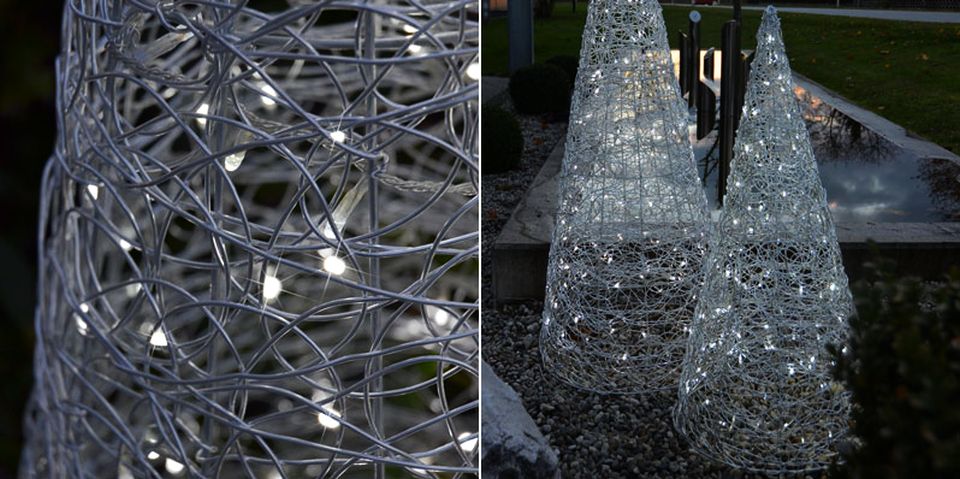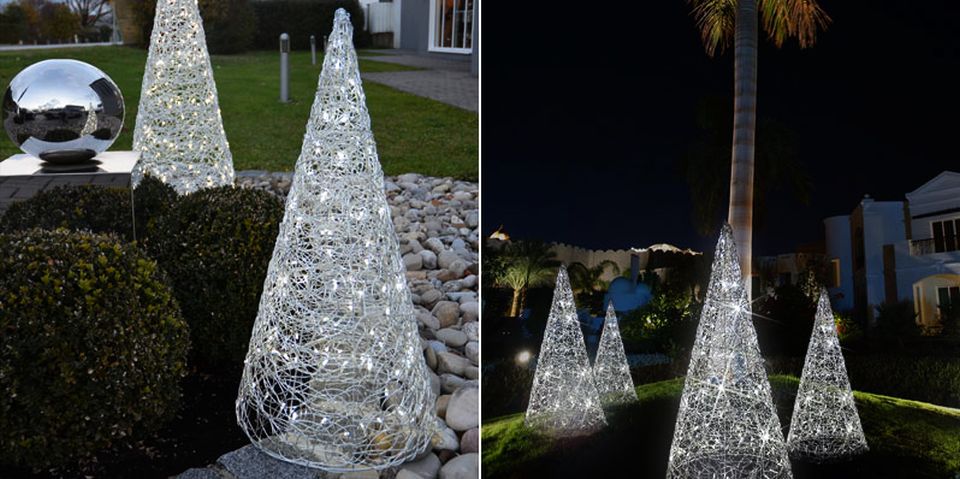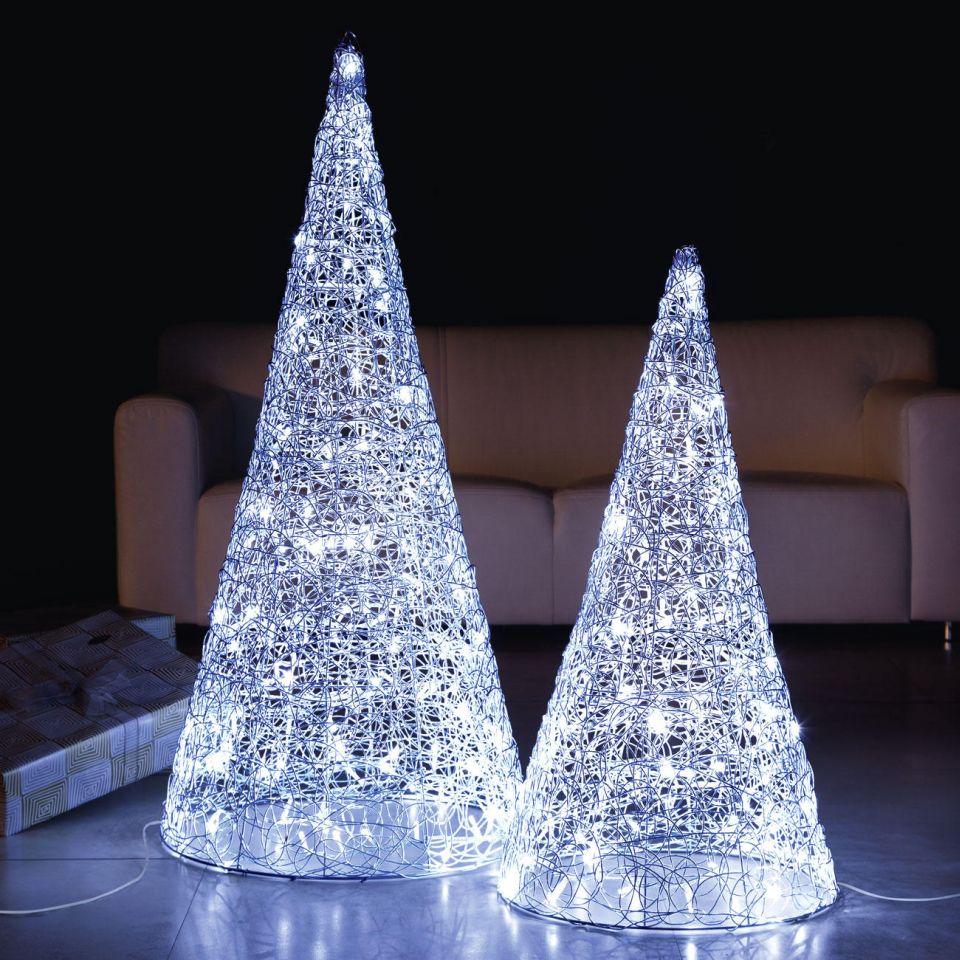 Credit: Proidee