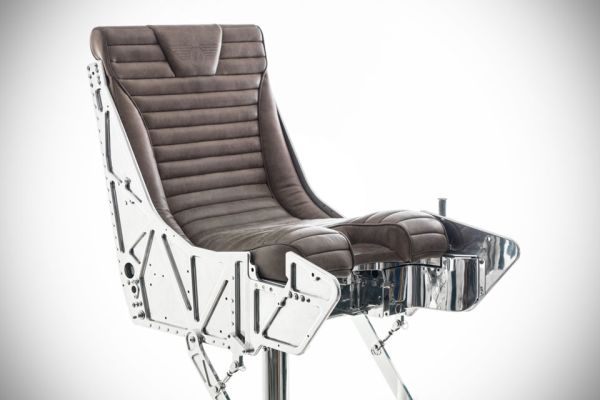 If you have  spent endless hours trying to mimic being a fighter-jet pilot but haven't really been able to get into the cockpit of the real fighter jet yet, then with Martin Baker MK10 Ejector Seat you may be closest to living the dream. Created by Hangar 54 founded by brothers Brett and Shane Armstrong, the Martin Baker MK10 Ejector Seat is salvaged from a decommissioned RAF Panavia Tornadoes (figther jet enthusiasts would surely remember the classic jet). In case you are not so much into aviation but into liquor, you can still have a fancy for the Martin Baker MK10 Ejector Seat which doubles as a bar stool. What better for your home bar?
MK10 Ejector Seat/bar stool retains some of the original parts of the Panavia Tornadoes ejector seat. The original seat has been stripped down of propulsion and associated baggage etc., and has been re-upholstered with permium leather and has been hand polished to give an artistic appeal. Priced at £8160 (approx. $13,400) each, only three Martin Baker MK10 Panavia Tornado Ejector Seats are available for retail.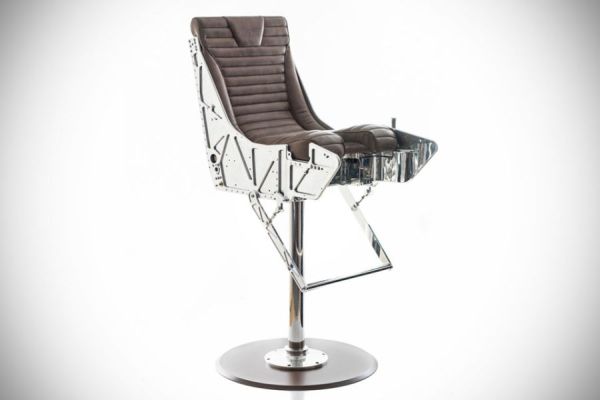 Hangar 54's founders Brett and Shane have made it their passion to venture into aviation graveyards around the globe to find scrap from aviation industry to convert the same into bespoke, high-end furniture and clocks etc. In addition to the Martin Baker MK10 Ejector Seat Hangar 54's designs include a £25,000 (approx. $41,100) sofa made from fuel tank of Corsair jet, a semi-circular reception desk (with 15ft diameter) made from Boeing 737 engine cowling, a £1,200 (approx. $1,900) wall clock crafted out of Boeing 747 fuselage and windows and £1,250 (approx. $2,000) coffee table made from tail of a bomb. Check out each of them in the image gallery above.
Via: Hangar54