Being a dog parent, you understand how fast your furry friend eats. But eating too fast can result in overeating or choking. In this situation, you need the Hank Pet Bowl to slow down your pup's fast eating or too much eating as it's not good for his stomach. the inner surface of the bowl is designed in a unique way so that the dog eats food slowly.
When dogs eat quickly, they tend to pile up excessive food in their tiny bellies at once which leads to discomfort and gas. While eating too fast, they swallow too much air which can also lead to bloating. The Hank pet bowl helps dog parents control portions of their adorable munchkins, resulting in prevention of digestion-related problems.
Creative design controls dog's eating speed
Created by industrial designer Passakorn Kulkliang, the Hawk pet bowl features a well-designed maze pattern to keep food separate with the help of small and narrow holes. There are certain barriers to stop dogs from eating too fast. It will prevent food choking and control eating speed.
This dog bowl will help you maintain your dog's healthy weight and decrease its intestinal burden. It even helps in protecting their teeth while promoting facial muscles and improving intelligence. After all, they have to put on a thinking cap to take out their food from certain portions of the bowl.
Lightweight, portable & easy to clean
The inner material of the Hawk pet food bowl is silicone, which is lightweight and can be removed for easy cleaning. It also comes with an automatic cover that opens up when a pet is nearby and closes when the pet goes away. The bowl also boasts an LED display to indicate its usage status.
If you love to take your pooch outdoors, Hank slow-feeder pet bowl also comes with a silicone strap so you can carry it with ease to your next beach trip. Since it is a prototype for now, we are not sure when it will hit the market. But you can surely look for similar bowls to help your pooches with their meals.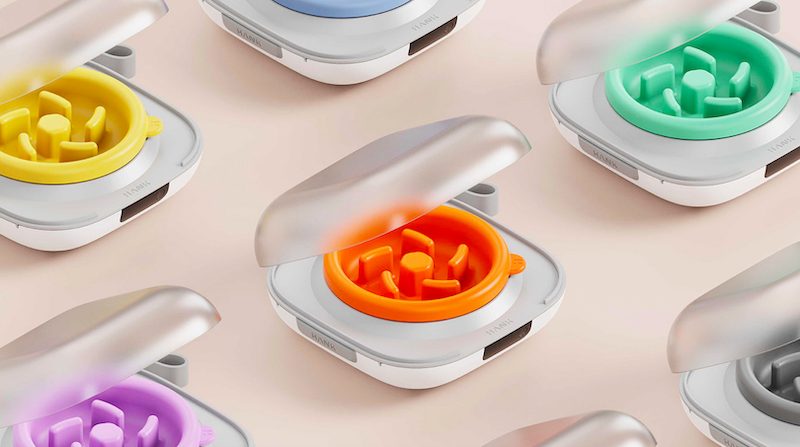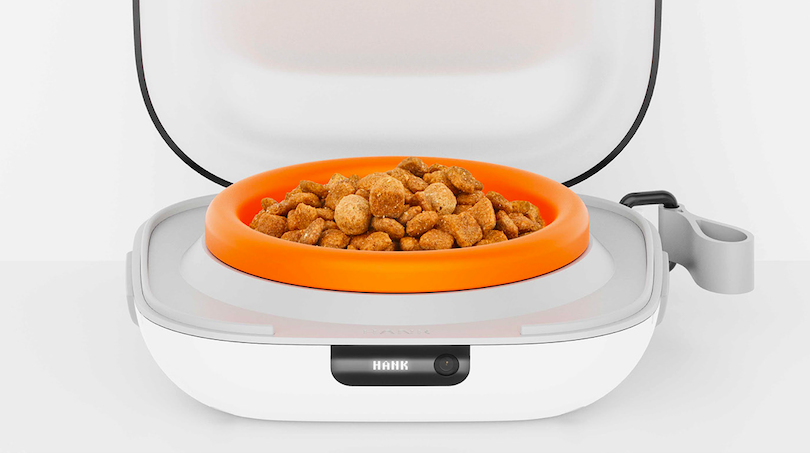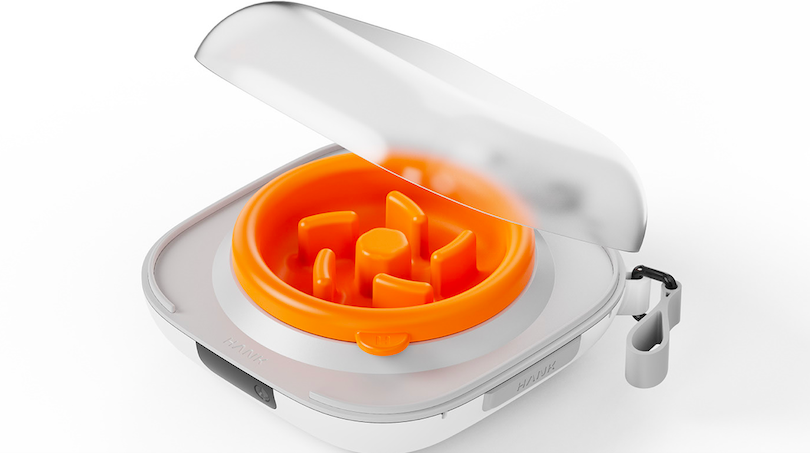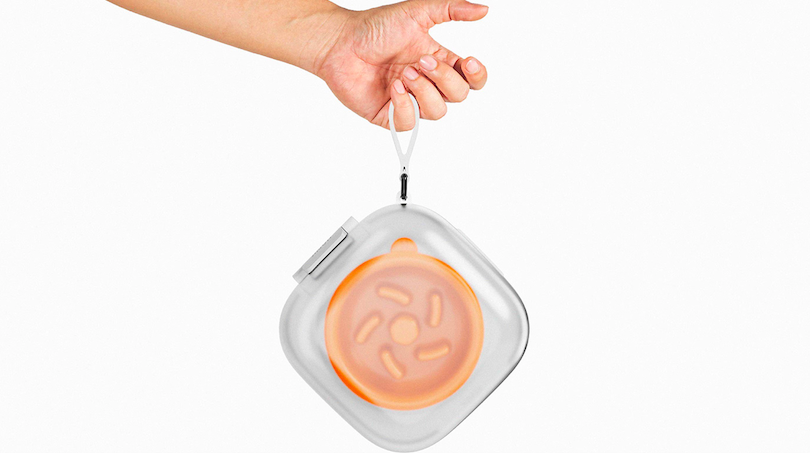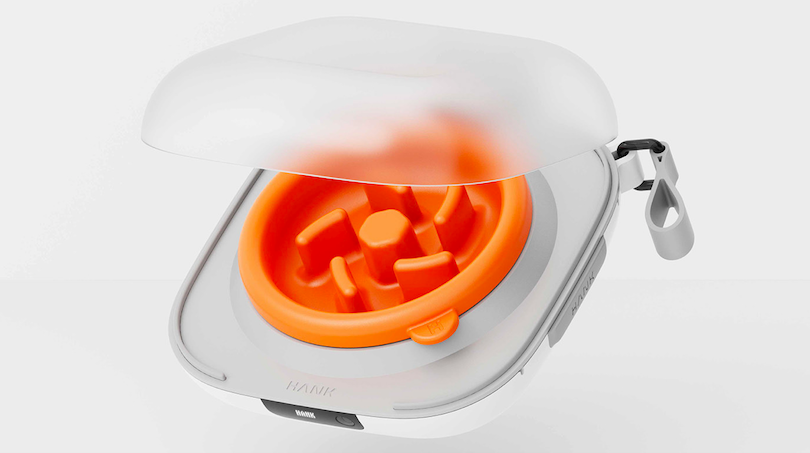 Via: Behance