Clean and safe drinking water makes a positive effect on our well-being. German sanitary fittings manufacturer Hansgrohe understands this and intends to do its bit to ensure the water we get from the tap is as fresh as it can get. To that accord, Hansgrohe Aqittura M91 FilterSystem kitchen faucet has been released to provide optimized drinking water quickly right in the kitchen.
Hansgrohe's new kitchen faucet comes with an innovative filter and mineralization unit that removes pollutants from the tap water and enriches it with important minerals. This helps users enjoy a balanced and harmonious lifestyle while also minimizing their dependence on plastic water bottles.
Each faucet includes easy-to-change filter cartridges. In total, there are three mineralizing filters, one activated carbon filter, and one ion exchanger with activated carbon content in two sizes.
The mineralizing filters (Harmony, Life, and Sport) add different proportions of minerals (magnesium, calcium, potassium, and sodium) to the water. On the other hand, the activated carbon filter minimizes 95-percent of pollutants and other interfering particles. As for the ion exchanger with activated carbon filter, it provides double protection and prevents lime-scale formation.
The recyclable mineralization and filter cartridges are fitted, either free-standing in the kitchen cabinet under the faucet, or permanently mounted in the base cabinet or on the wall. Furthermore, there is an integrated shut-off valve, built-in backflow preventer, and an optional integrated flow meter for even more functionality.
With Hansgrohe's new kitchen faucet, users can manually choose between optimized, still tap water or unfiltered tap water with two separate levers or buttons.
Also Read: Kohler Purist Suspend Smart Faucet Hangs Down From the Ceiling
The Hansgrohe Aqittura M91 FilterSystem kitchen faucet is available in two variants. Aqittura FilterSystem 210 features a stylish round arch while the Aqittura FilterSystem 240 is ideal for those who prefer straight lines. Both designs are available in chrome finish, matte black, or stainless-steel finish.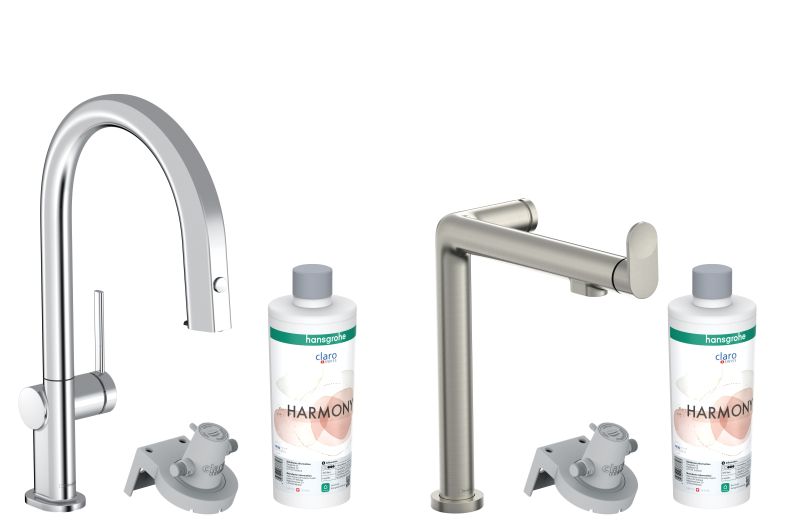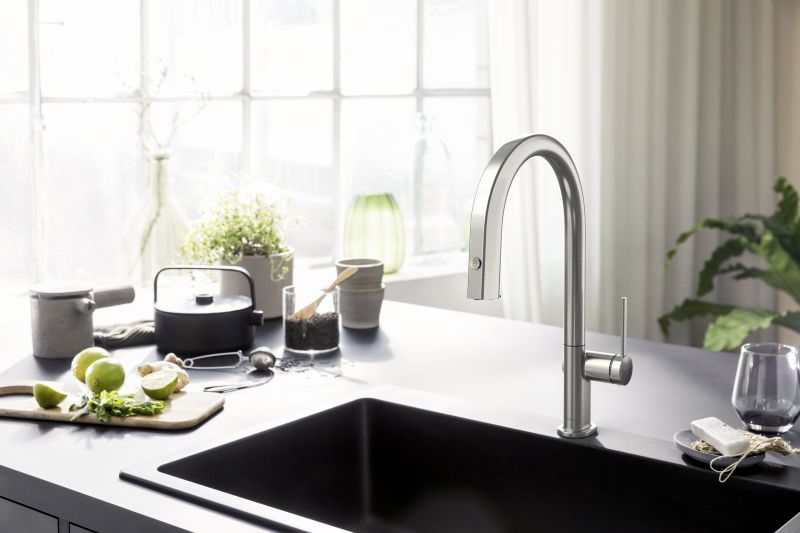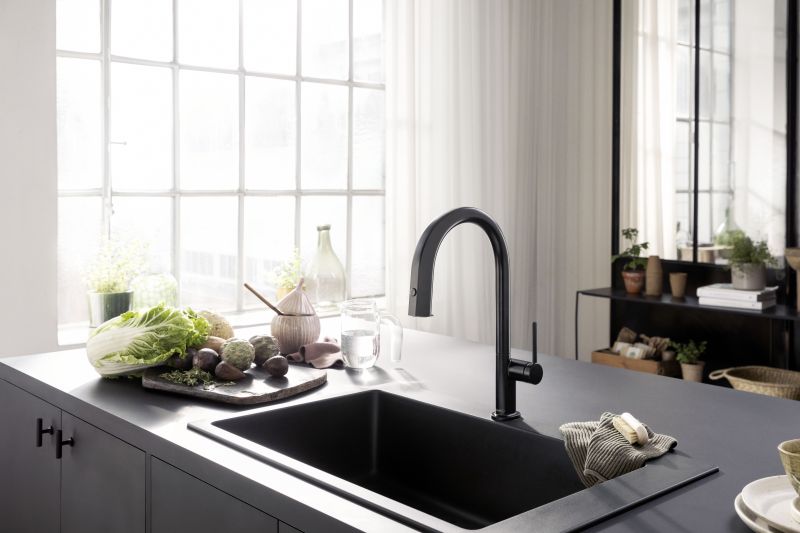 Via: hansgrohe