In this modern age, technology has become an important aspect of people's lives. Even bathrooms are not left untouched with high-tech innovations. Living up to digital development and innovation, iF- Efficient Water Design has organized an event 'Big Shower Pleasure,' letting designers from all over the world to display their creative bathroom concepts.
The international competition for the Hansgrohe Design Prize 2015 concluded successfully on 28 May, 2015. In this competition, six young designers from five different countries (Iran, China, Austria, Sweden and the Czech Republic) were honored with prestigious awards. Their ideas and innovative concepts were revealed in form of foldable bathrooms to multifunctional bathroom units. Head over here to find out six ingenious bathroom concepts by various creative designers.
Medley Bathroom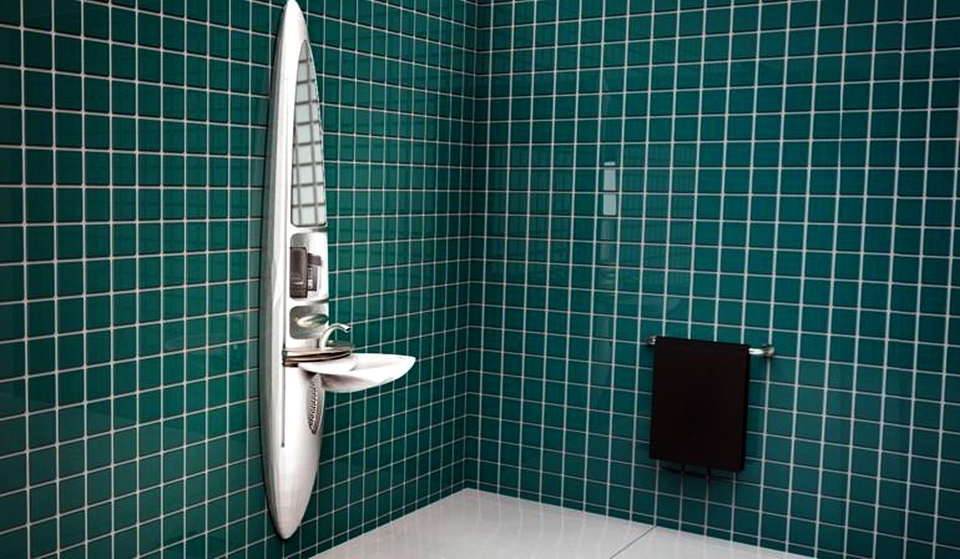 This is an affordable space-saving and multi-functional combination of sink and shower. It is designed by Gustav Olofsson from the Konstfack University College of Arts, Stockholm / Sweden to bring sleek yet stylish showering system into a tiny bathroom space.
Pop Bath
Designed by Jenny Gebler and Marian Massegg from Fachhochschule Joanneum, Graz / Austria, Pop Bath is created for people who live in the smallest space. This unique design concept includes foldable sinks and bathtubs, fan-shaped folding shelves and towel holder (made of paper and bamboo).
Curved Washbasin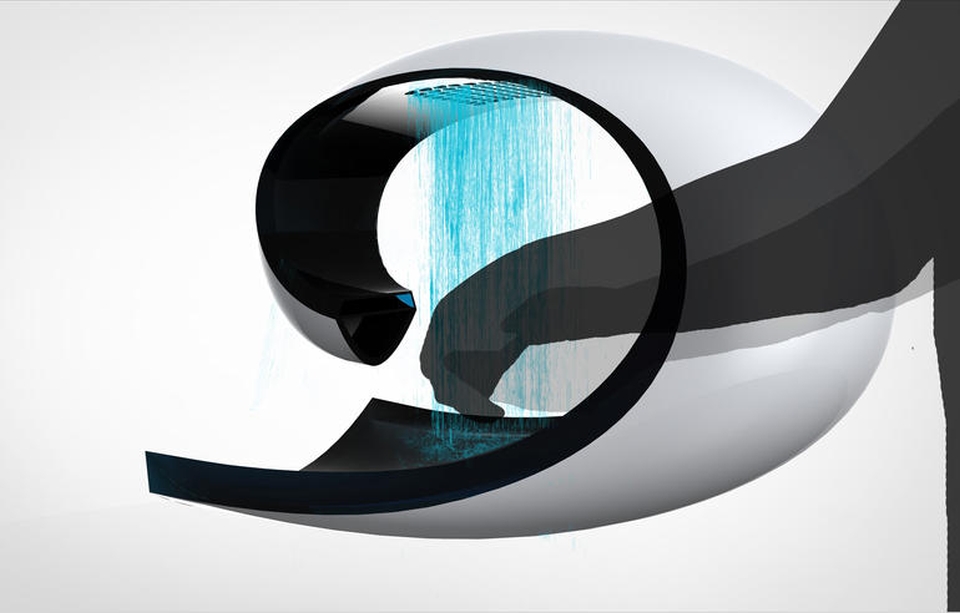 It is a creative bathroom sink that includes faucet and hand dryer in one, providing convenient cleansing solution to the users. It is designed by Seyyed Amir Arsalan Abadi Shams of the Tehran University, Tehran / Iran.
Eve Bathroom Fittings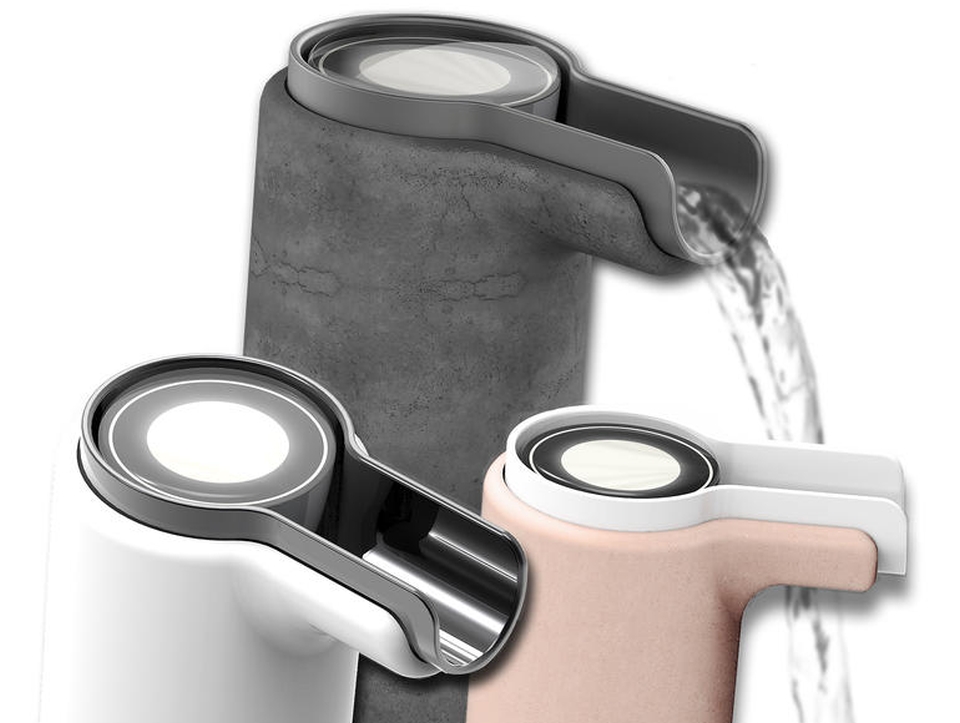 These subtle bathroom fittings are designed by Rebecca Thumb from the Umeå Institute of Design in Sweden to keep check on daily water consumption. It comes with a companion app that allows you to set maximum daily amount retrieve usage statistics and also compare the results.
Concept of Pureness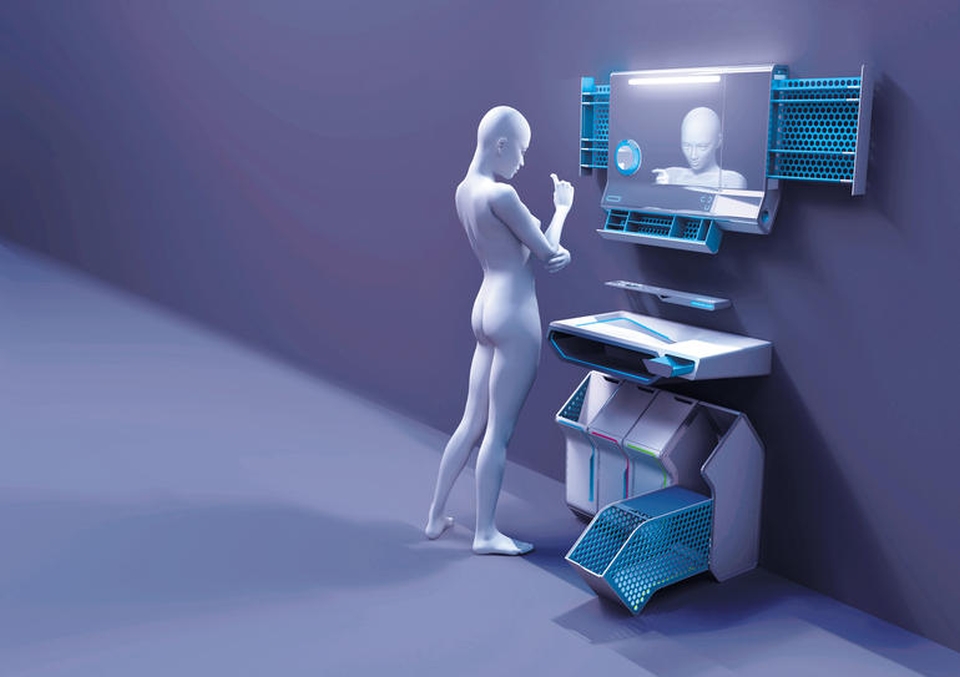 It is a minimalist bathroom concept showing how simple washroom elements can be separately tailored to meet one's personal needs. It is creation of the Czech Republic designer, who wanted to blend simplicity with modern technology.
Water-Saving Shower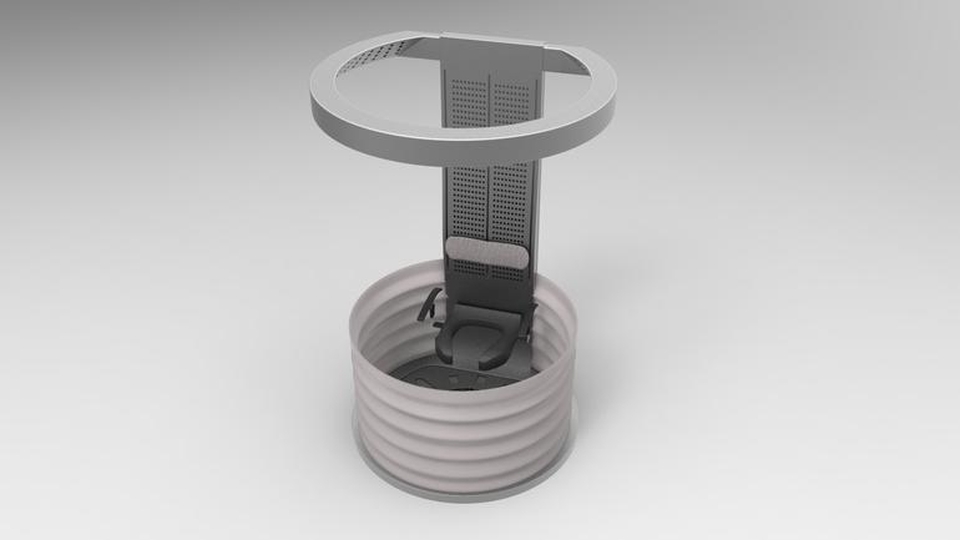 It is designed by Xian Shi and HaiLong Tang from Liaoning University, Jinzhou in China. This amazing bathroom is crafted especially for physically-challenged and elderly people. It features a seating apparatus having back massage function and its shower ring cleans easily with up and down mechanism, without much effort.
Source: Hansgrohe