You must have seen traditional cuckoo clocks that come with only one diligent bird that comes out each hour to tell you the exact time. But, a single bird tweeting time seems a bit lonely according to the Taiwan-based studio Haoshi Design. To change that ages old concept of single bird, the designers of the firm have come up the latest contemporary collection of Cuckoo Clocks that features a pair of bird that meets upon the hour, so they can keep each others company.
This unique concept of companionship stands out the design of the collection from other regular wall clock designs. Furthermore, soft chirping of these two birds will always revive environment within your home. The Cuckoo Collection is made of resin and comes in two elegant designs- each with two birds, one in the clock perched on the side and the other on the wall facing the clock.
First clock is designed in a simple geometric version with flat surfaces and straight edges of a perfectly cut beam, bringing minimalist yet decorative scheme for those who love inventive art pieces. But, if you prefer organic and more of sculptural designs, then you may like the second version of the Cuckoo Clock- the tree trunk version that is crafted like a half cut tree trunk with two birds perching around it.
Both the versions have a very contemporary approach and are idyllic for innovative design savvy homeowners. You can purchase any of the versions online for USD $170 to bring a refreshing timepiece into your home.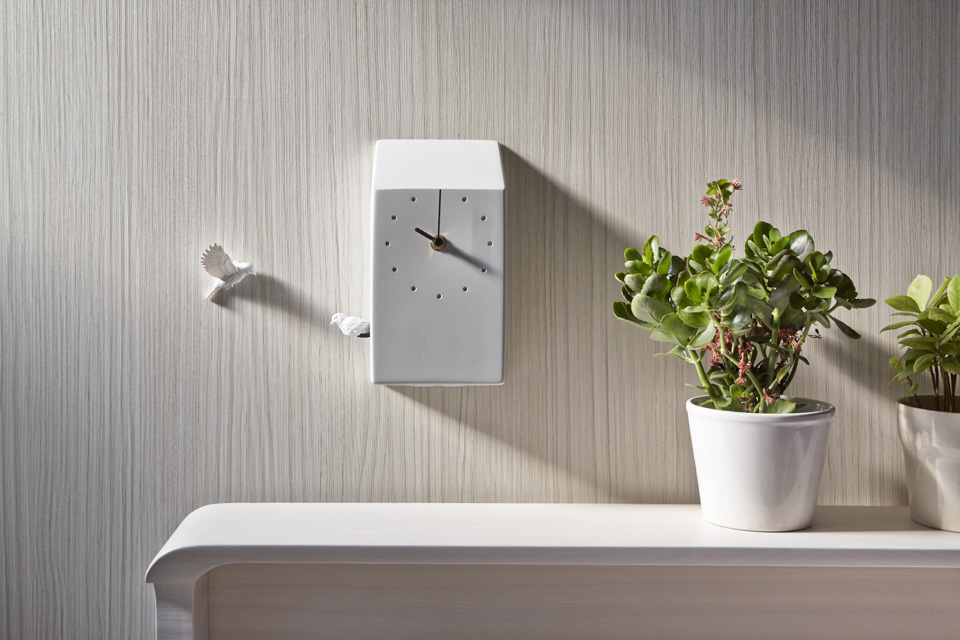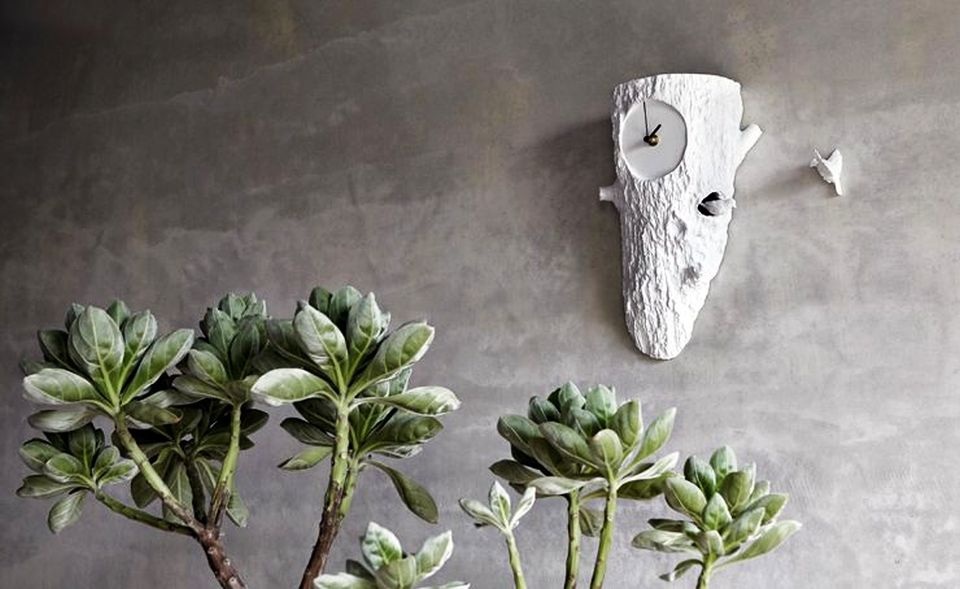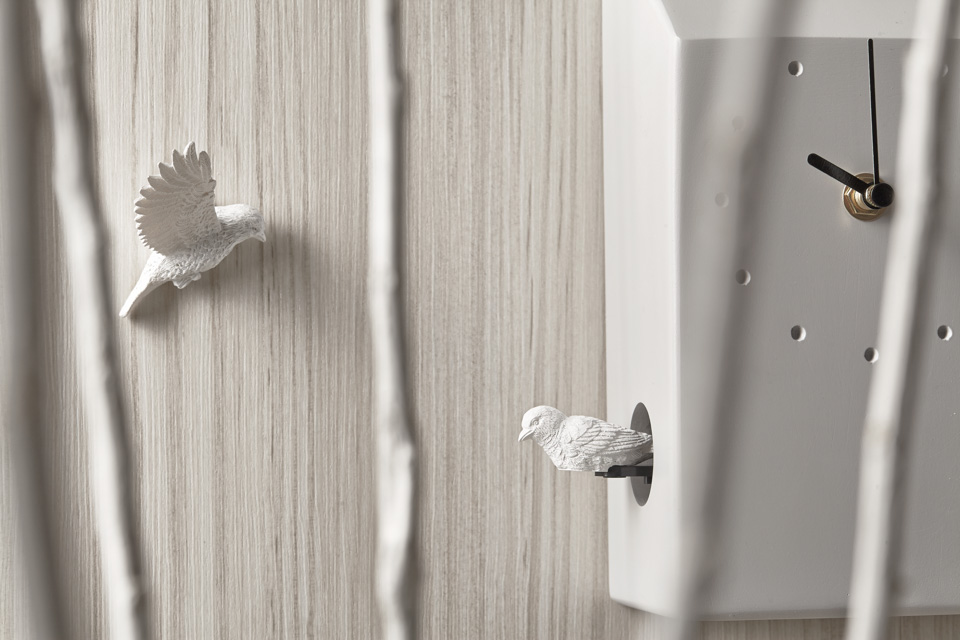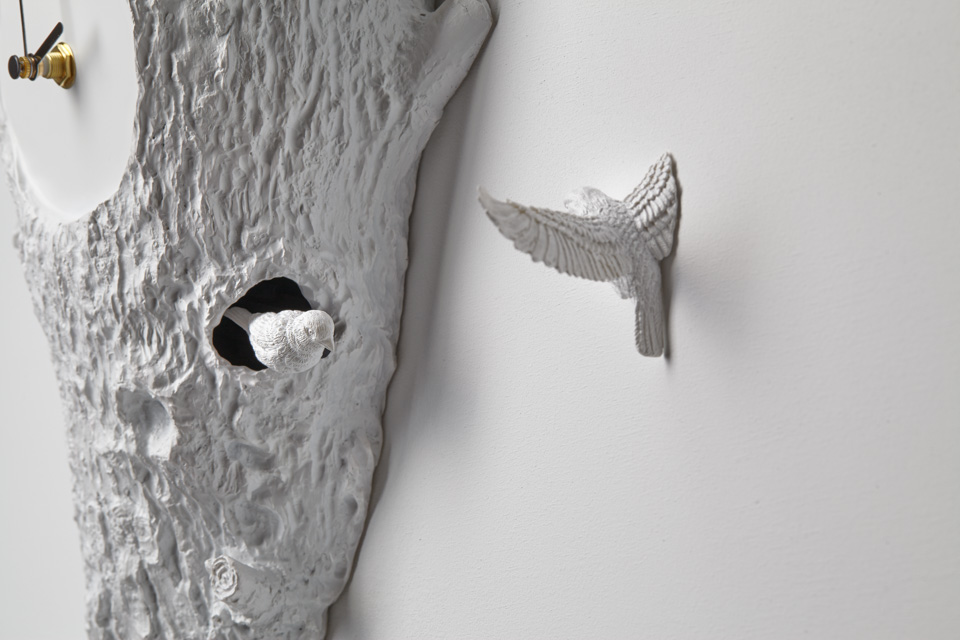 Via: DesignSpotter