Last year, Microsoft revealed its plans to create Invoke, a Cortana-enabled smart speaker with the help of renowned audio equipment company Harman Kardon. And now the company has released an update to its Cortana app on Android (for some users), which includes a new Devices section that offers some unexpected insights into the voice-controlled speaker. The earlier buzz confirmed its name and also Skype integration that adds calling a function to the device, which isn't offered by any smart speaker till date.
But as per recent report by Mspoweruser, this Android update has been released for initial testing of the app, and also to rectify the issues in the user interface. Microsoft's Cortana-powered smart speaker will connect to a wide range of music streaming services including Microsoft Groove, Pandora, TuneIn, iHeartRadio, and Spotify. Moreover, it will be able to set alarms and get news updates.
Microsoft is slated to introduce Harman Kardon speakers to public next month at Build 2017. And as of its cost, there is no information, but you can expect it to cost nearly the same as other smart speakers in the market.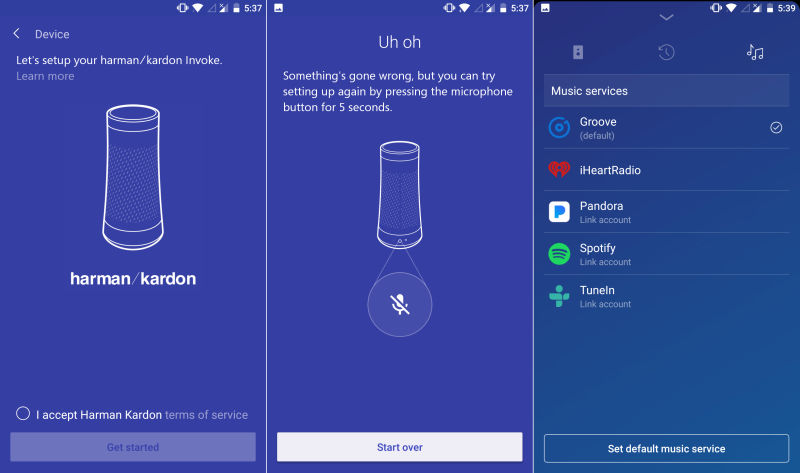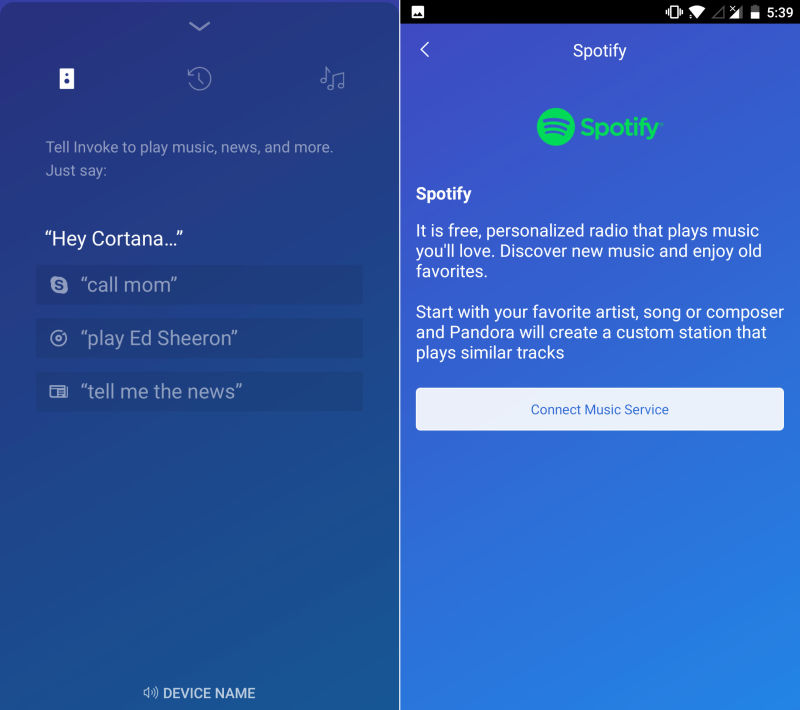 Via: Neowin