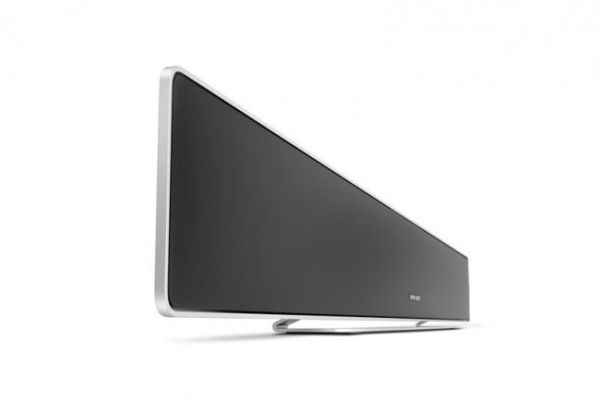 What you are gawking at is actually the world's thinnest soundbar, as claimed by American audio maker Harman Kardon. Christened as the Sabre SB 35, the svelte loudspeaker was crafted from an ultra-thin aluminium frame. Of course, this 1.25-inch frame only helped in giving a slim structure to the product. The designers on the other hand had to customize the working components so as to fit inside this skinny housing. In this regard, the Sabre SB 35 comprises of 8 independent channels (multi-channel 8.1) using 1.75-inch drivers and 1-inch tweeters, thus resulting in an efficacious audio unit with all round balance in output.
In terms of usability, the slender nature of the Sabre SB 35 soundbar is aimed at audiophiles who don't really like to experiment with their TV furniture decor. So, the speaker fits in snugly below your widescreen specimen, while the wireless compact sub-woofer of the  SB 35 (with 100-watts of low-frequency power) complements the 'purist' set-up. The overall scope pertains to an unobtrusive sound system that blends seamlessly into your home theater and living room.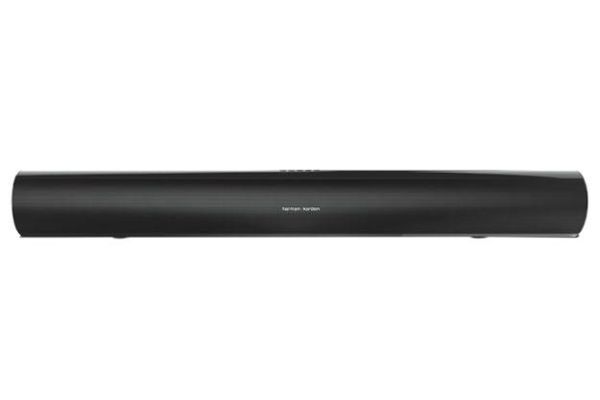 However, the advantages of the Sabre SB 35 are not limited to its spatially efficient credentials. The soundbar is infused with Harman's proprietary Wave surround sound technology which utilizes digital signal processing for creating a pseudo-surround sound effect, in spite of emanating from a single location. Other features include 3 HDMI inputs, an HDMI output with ARC support, Bluetooth and on-screen volume. All of these are accompanied by a 'smart' IR receiver that conveniently recognizes your TV's remote control. And, since we have brought up remote controlling, the Sabre SB 35 also comes with its special Remote App for both iOS and Android, thus allowing wireless controlling via your smartphone.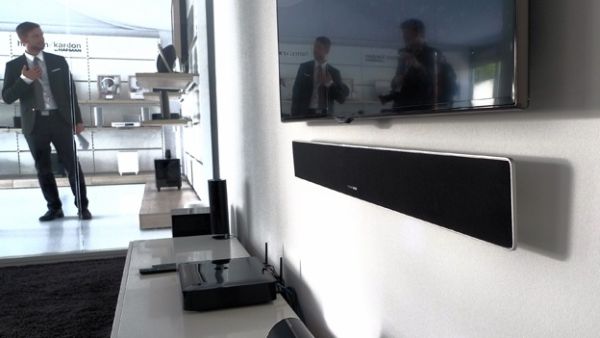 Price – around $1000 (for more details, check out Harman Kardon's page).