Simply going by the number of tiny houses we cover here on Homecrux from the land down under; you would assume, and we can conclude, that tiny house movement is gaining momentum in Australia. People are increasingly embracing micro houses that offer a simpler, more sustainable lifestyle.
This genuine claim to civilization's new way of housing was simple assumption to make before realizing Australia is in the midst of a housing affordability crisis. Many Australians are struggling to get on the property ladder while the tiny house inclination is a manageable break from the mortgage nexus. The rising housing prices, exacerbated by the pandemic and the central bank's tightening policies, have made homeownership seem like an unattainable dream for roughly 90 percent of aspiring first-home buyers.
A hope (if not an alternative way of housing just yet) on the horizon is a tiny house. So much so that advocates from the Australian Tiny House Association are running campaign to support tiny houses on wheels as an affordable and sustainable housing option in Australia. They offer an affordable solution to the housing dilemma and elevate homeowners into a neutral carbon footprint, in most cases, essentially if you own a micro-housing facility from Häuslein Tiny House.
When we stumbled upon the crumbling housing affordability in the country, we knew we needed to reach out to someone in the helm to understand the tiny house landscape: as an alternative. We had the privilege of interviewing Sarah Rohdich, founder of Häuslein Tiny House, to discuss how her company aims to provide quality housing at an affordable price while promoting sustainable living.
By embracing the tiny house movement, Häuslein Tiny House advocates for a simpler, more sustainable lifestyle, while simultaneously addressing the challenges posed by rising housing prices, Sarah Rohdich informs in an interview with Atish Sharma.
Talking about how the idea of a tiny house, she said, "the idea of tiny house was born for us at Häuslein after Scott (husband) and I lived in a shipping container conversion cabin on my parents' farm in Alpine Victoria for two years. We just really loved the simplicity of life."
"Tiny house movement was really taking off in America and just starting in Australia. And it's something we thought that we could maybe contribute to. So having lived it, we felt that we would give it a go. And we built our first tiny house," she added.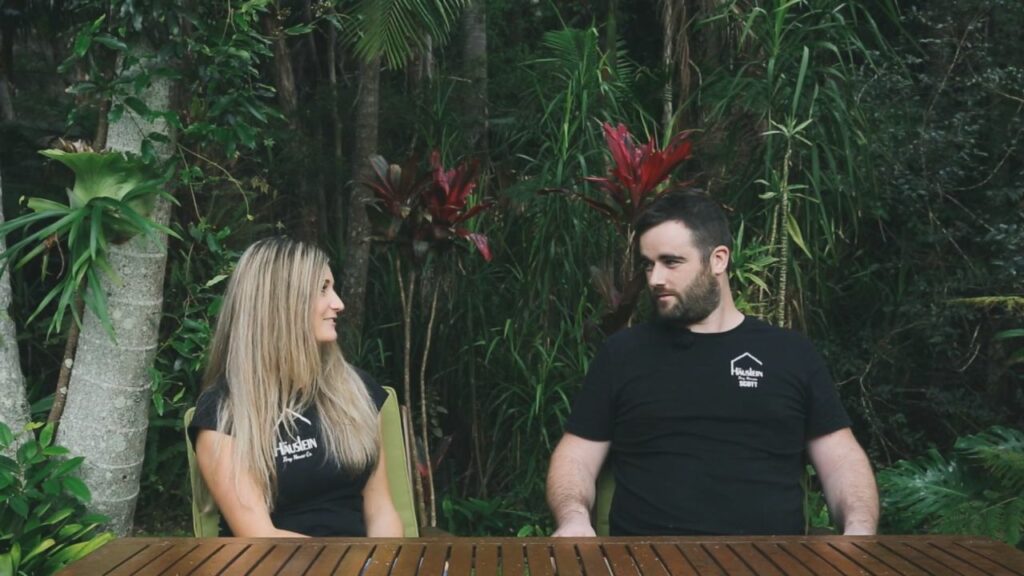 Häuslein stands out not only for its commitment to affordability and sustainability but also for its experience-driven design. The founders' firsthand knowledge of tiny house living has been incorporated into every design aspect of Häuslein tiny houses ranging from 5m long to 9m long. These homes not only allow their satisfied residents to enjoy the initial novelty but also help them find long-term comfort and functionality.
"We've been so blessed with a wonderful client base over the five and a half years that we've been functioning. Our tiny homes offer people who have a passion for sustainability the option to do it really easily with a tiny house," Sarah informs.
The core philosophy of Häuslein is to focus on a decisive tiny house pricing. The company enables occupants to pay off their homes in just about five years, as opposed to the daunting 30-year mortgage associated with traditional housing. Another interesting aspect of tiny houses built on trailers is that, in many cases, they can legally be parked in backyards, allowing people to live in it full time without requiring authority approvals.
"This opens up the possibility of multi-generational living, where families can come together, share living costs, and support each other's responsibilities, such as childcare and mortgage payments," Sarah confirms.
A tiny house opens up so many opportunities with an array of possible uses. It can be a full-time home, a guest accommodation, or a weekend retreat you can put on Airbnb for rental income. Sarah tells us, "Since COVID, a lot of people do use their tiny houses also as a workspace (for working from home).
"Being able to relocate them quite easily is a big draw card. So, if you need to move interstate or to another town, for work, you can just take your home in your office with you. I think tiny houses do a great job of catering for that need."
"So our tiny houses can be set up fully off grid and are designed for all age groups. They come like a Caravan with a hose connection and a power connection outside. You can basically plug and play no matter what your source of power or water is," Sarah says, while discussing a few notable features of Häuslein tiny houses and their usage.
"We've come out with two single level designs for people who aren't wanting to, and never will want to, or aren't able to climb any ladders or stairs, tiny houses can cater for the older age demographic really well by just creating a space that's all on ground level, but still really usable," Sarah informs when asked whether tiny houses are for the retired age demographic?
Most of us, when we think of switching allegiance to living in a tiny house on wheels would fathom residing fully off-grid with water tanks for plumbing requirement, compost toilet, solar panels and batteries to it keep it going efficiently. Häuslein provides off-grid-ready tiny homes on custom requests but Sarah says, "we don't offer complete kits to do all of that. Most of that needs to be set up once you're on site."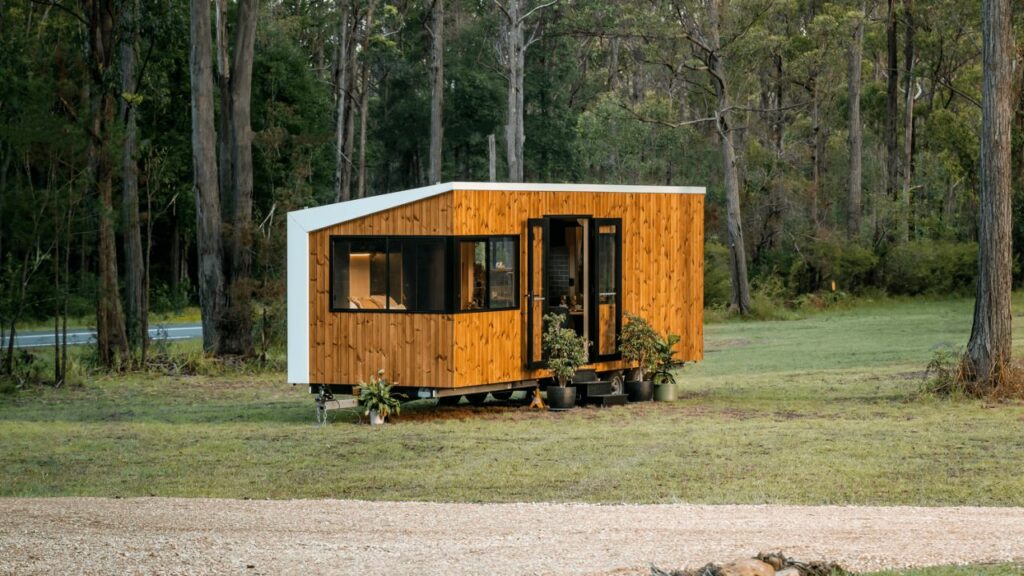 "We have in the past offered solar trailers, but we've found that it can be a lot better to source that locally if you ever have any problems. We give people information about what they're looking for, what would work well with a tiny house and things like that. And then based on their needs, they can come to decisions on how to set their tiny house up in a sustainable way," she elaborates.
Stressing on the aspect of sustainability and affordability, the bigger draws for Häuslein tiny houses, Sarah explains, "We focus on making our tiny houses really high quality. We only use locally sourced solid timbers. We don't use any vinyl or MDF or chip board or anything like that anywhere in our builds. So we really build them to last."
"For us, our tiny houses are sustainable in that they're going to last. They're going to be worth keeping fresh, looking after, and they will look after you because they're made from materials that are durable and natural. Our houses can be set up to be fully off-grid and really reduce our footprint in that regard. And they are so affordable," she confirms.
Sufficing the need of the region where the necessity is paramount, Sarah informs that Häuslein "currently ship in Australia" only. "We can deliver anywhere in Australia. We haven't breached the international market as yet. It's probably a lot less viable because you can produce them in other places quite easily."
Before making a commitment to buying a tiny house as a solution to the prevailing crisis and to probably lower your carbon footprint, you can test waters by booking a stay in one of Häuslein tiny houses. The company gives you a chance to experience one of their wonderful builds and think your choice through.