Baufritz, a timber company assigned Alfredo Haberli, a German architect to craft a prefabricated timber home for them. Haberli came up with Haussicht, a gorgeous contemporary timber house, coupled with a smaller home for grandparents and guests. On an abstract level both these structures resemble a tugboat.
Ground floor of the building functions like a spine that runs centrally through the entire length of the Flagship. This part includes built-in furniture and copious storage compartments, dissecting the floor in two equal half's. This configuration of the built-in furniture acts as a partition as well as the rear wall. Small rooms are arranged all around it, which become alcoves when the sliding doors are opened. Haberli describes the ground floor as a quite floor private space, not dissimilar to the ship's lower deck.
The first floor contains a kitchen, dining room and a front balcony. This floor has more cleaver storage areas in terraced seating and couch. A bookshelf runs along the walls at the windowsill height providing more space to store books and facilitating more seating space.
An adjoining building dubbed the Stockli (meaning a customary house in Switzerland that farmers move into after they retire) can be used as a workshop, guest rooms or living accommodation for grandparents. Its first floor has a staircase and a lift which the visitors can use to approach towards all the other rooms of the house.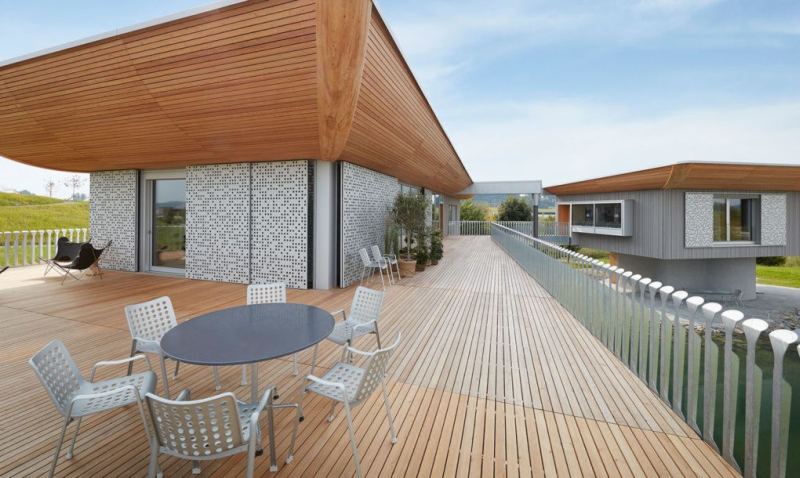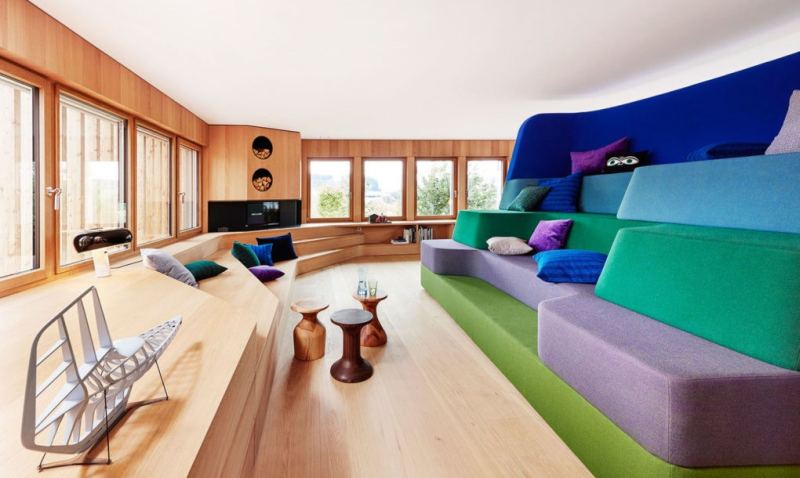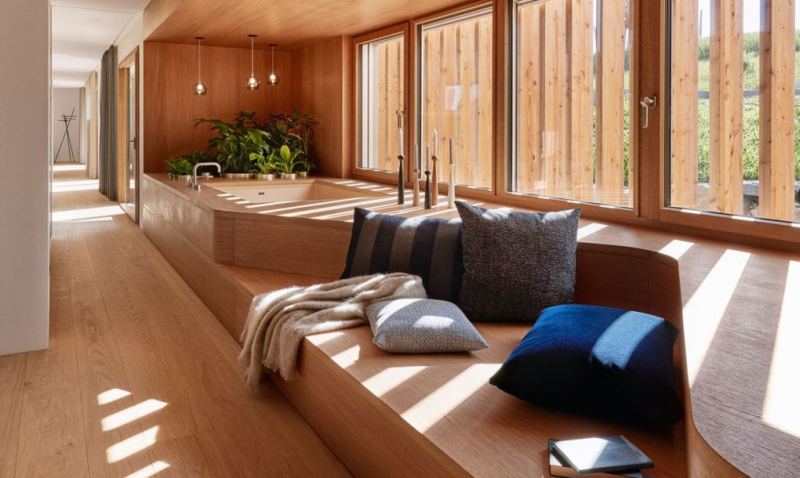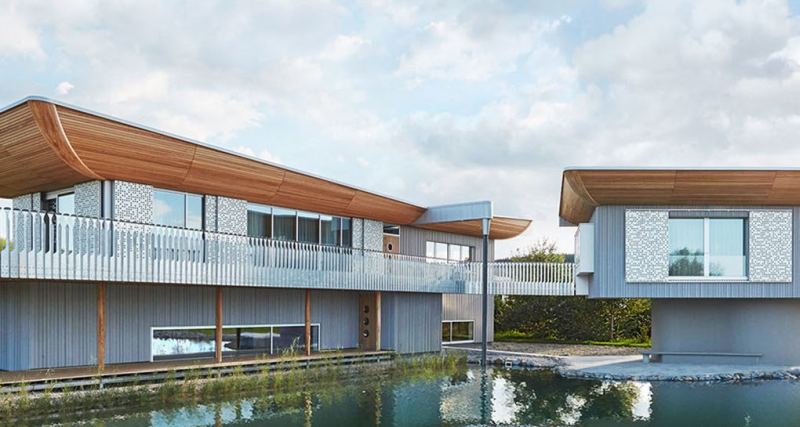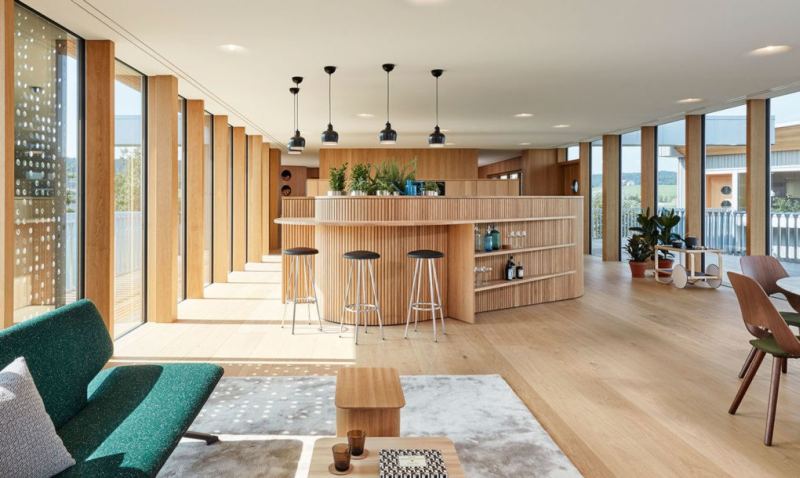 Via: Inhabitat