Sometimes it is necessary to take a break from the stresses of daily life, and spend quality time with the person you love. And what better way to do that than to stay in a retreat located in a quiet and alluring place, isn't it? Well, some people do not have to go anywhere to experience it, as they build their own home in a style many of us can only dream of. If you don't believe it, have a look at this beautiful nest and work space of a Persian sculptor designed by Wiedemann Architects.
Doesn't the nest seem like your fantasy home? For me it is, and I would love to spend my days with my soulmate in it. Well, it is not possible as it is Hawk's personal property, but we can at-least get inspired with its architectural design and his choice of the location.
Situated in an isolated location amid West Virginia's landscapes, the glass and steel-made structure looks so mesmerizing above the limestone quarry, which offers sweeping views of the Potomac River. It is built up on 2,100 square-feet (195 square meters) land or on a huge limestone rock. The only intention behind building the house in such a beautiful place was to provide the artistic inspiration to sculpt nature-inspired ceramic and metal sculptures.
If we talk about its external appeal, architect beautifully decked up the structure above two concrete pillars. The larger pillar located to the left conceals a contemporary designed workshop, and the smaller one contains the staircase that functions as the main access to the glass house above.
The glass structure above is a fully-furnished home that features a living area, dining room, a bedroom, an open-plan kitchen and a bathroom. There is also a wooden deck outside from where the artist takes inspiration for his art work sitting on a chair. The interiors of the house are modern, decked with contemporary furniture, bright red accent walls and sliding doors.
It is for sure that staying on a height from where you can admire striking natural view of green mounts and fearful rocks is a great experience that anyone wants to have once in a lifetime.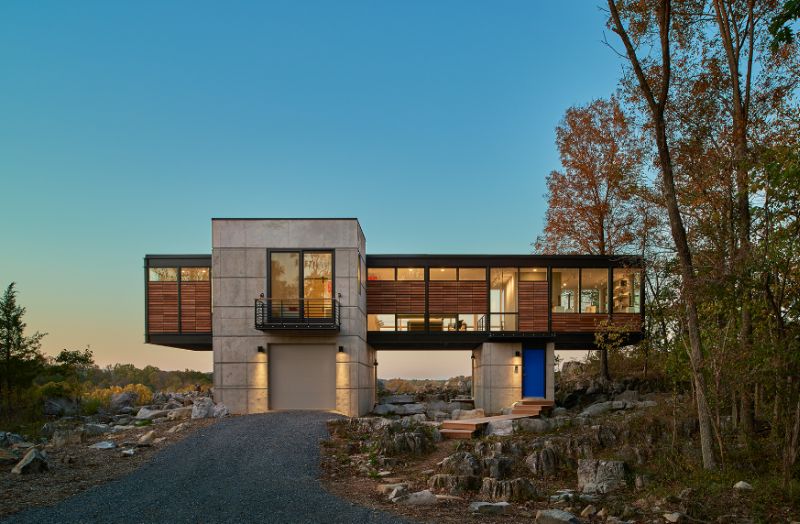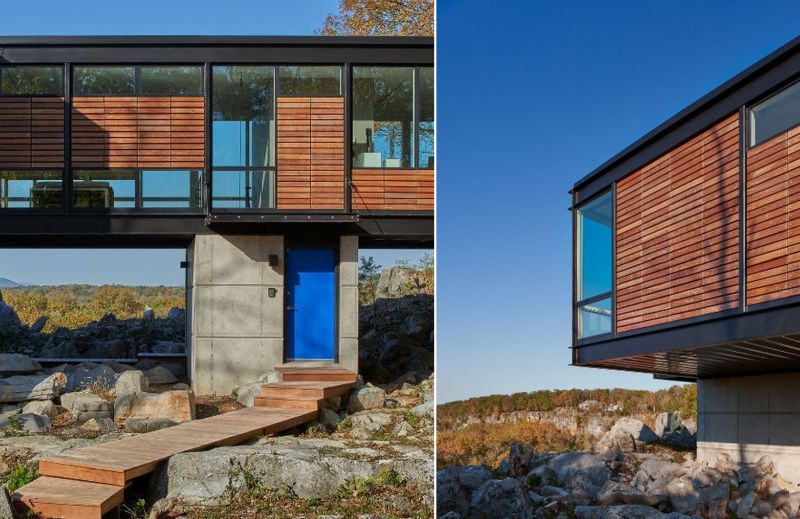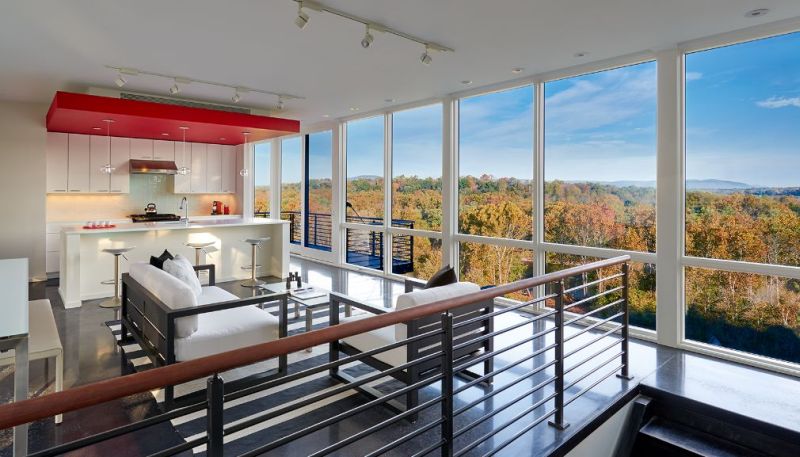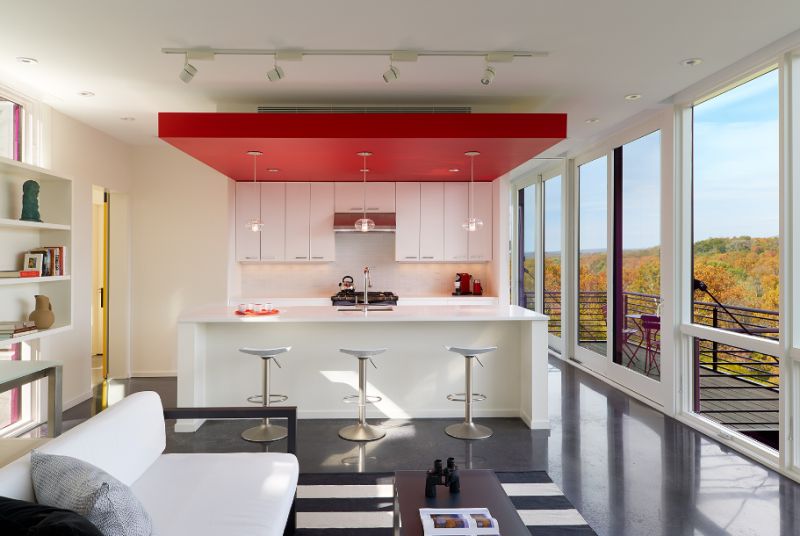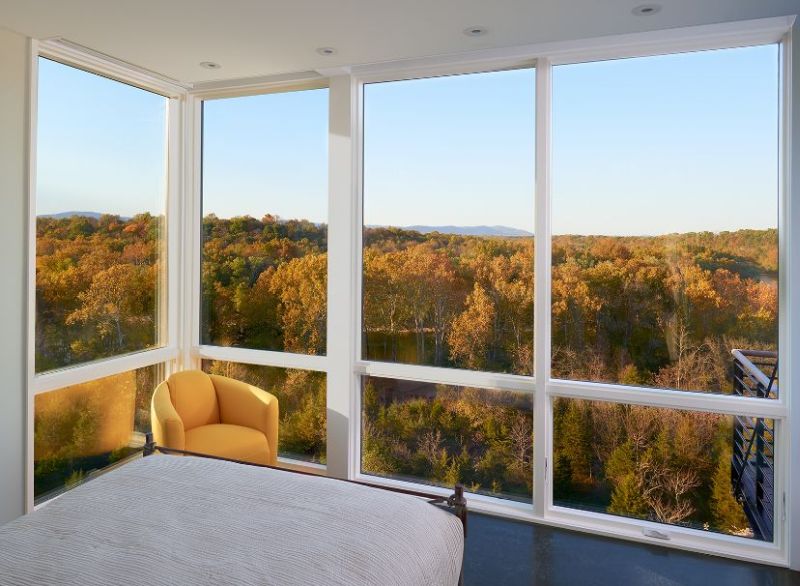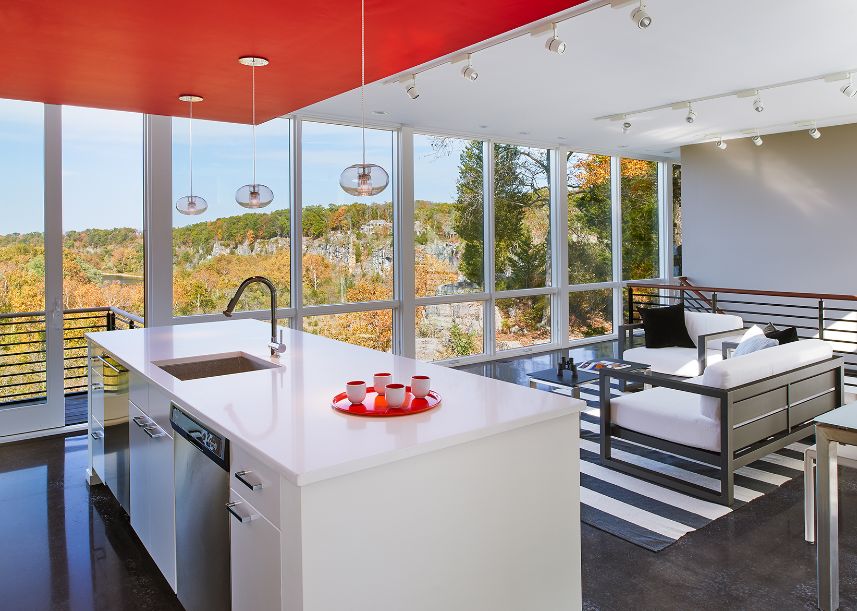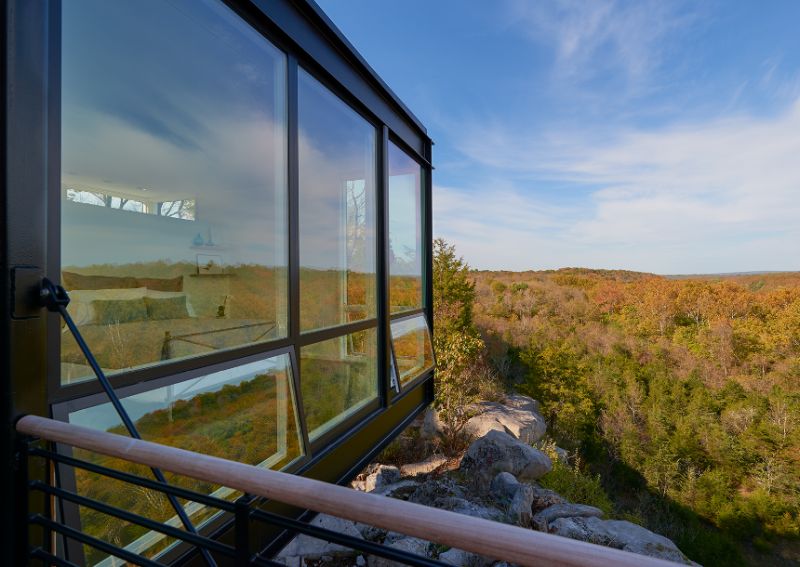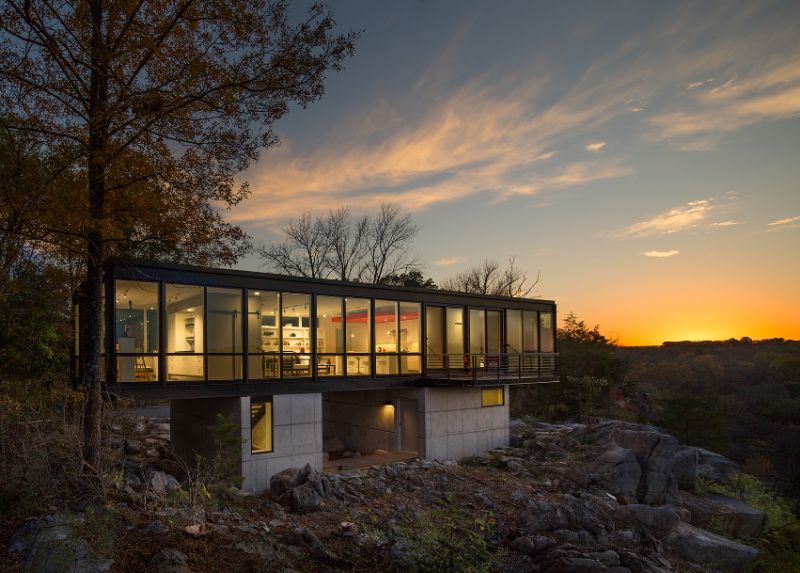 Story/Image credit: Wiedemann Architects