With the aim to compel people to practice meditation, Headspace Inc. has collaborated with Los Angeles-based architectural studio Olyer Wu to create a state-of-art meditation pod. Inspired by the natural geological formations, the Headspace meditation pod is made from multiple layers of machine-cut wood.
The environmentally-friendly product supporting modern minimalist exterior is set over a steel frame structure, which provides calming private space to users. On the other hand, it also keeps them connected with the external environment, as sound atmosphere plays an important tool in meditation.
Offering users a comfortable stay, the sleek and curvaceous seating position offers comfort while the internal screen allow users to access the entire Headspace library for guided meditation.
Hoping to make meditation a part of life, the Headspace co-founder Rich Pierson believes that the pods can encourage people to reevaluate how they look at meditation and also make it an ethereal exercise.
Promoting to lead a healthier life, the Headspace Meditation Pod was first launched in Los Angeles. However, it is expected to be globally launched later this year.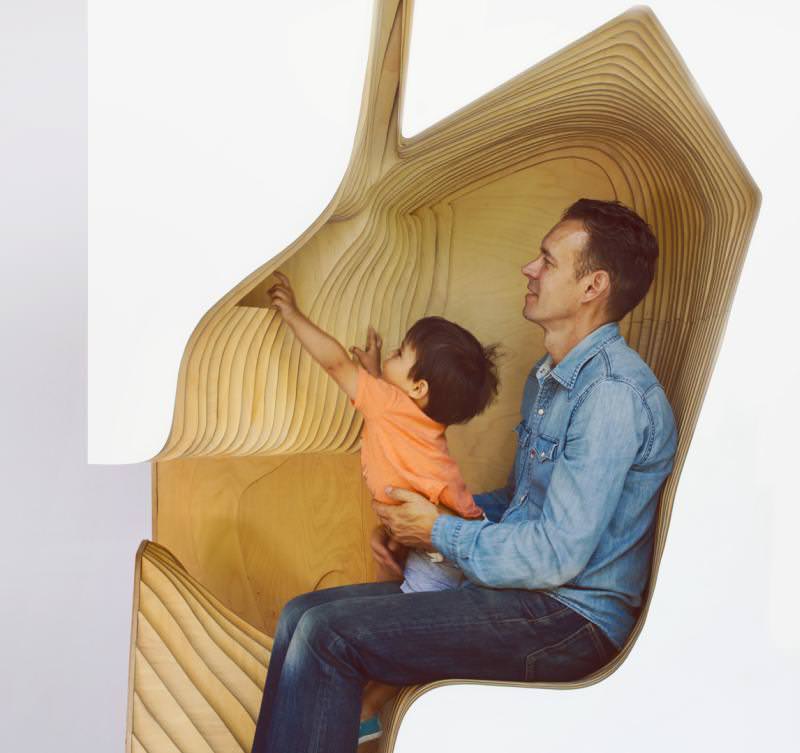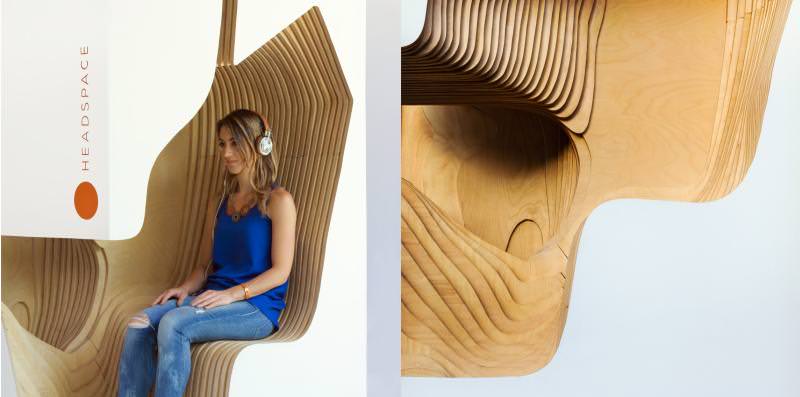 Via: CoolHunting