New technology has not touched microwave ovens since a decade. We just rely on vague guesses while cooking food inside microwave, which leads to improper cooking sometimes. But former NASA engineer and serial inventor Mark Rober wanted to change that tedious process. So, he has developed the latest Heat Map Microwave that comes with built-in thermal vision to correctly display the exact temperature of food cooking inside.
The thermal microwave is installed with infrared sensor in the top of a microwave, screen in the door to form a solution for proper cooking within oven. Unlike conventional microwave ovens, the screen displays a heat map of any food kept inside and shows visually how hot the food is inside the oven. As your food moves from cold to hot, the visible colors on the screen turns blue to red and to white, when it's time to pull it out.
In case you're not present there, the microwave will automatically switch off when it reaches the point- when your food is completely ready to eat. It can also be streamed to any smartphone through Bluetooth or Wi-Fi, which means you'd be able to monitor the device remotely from any corner of your house. However the microwave is still in its prototype phase, but it's indeed an amazing concept that will certainly revolutionize the oven cooking.
Have a look at the video given below to find out more about the Heat Map Microwave.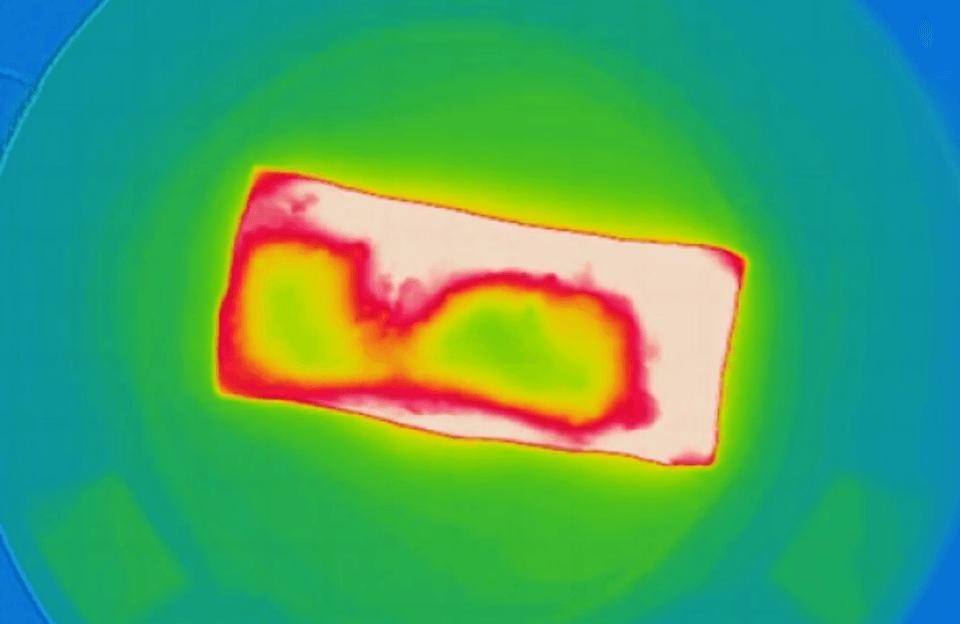 Via: DigitalTrends