Colorado-based ceramic artist Heather Kegel creates stunning ceramic decor pieces with using 3D printing technology. Combining the traditional art of pottery with new age 3D printing, the artist has designed a series of attractive porcelain pieces – ranging from tumblers to bud vases and dessert dishes.
Each piece has been designed using Blender 3D modeling software. After finalizing the design, the sketch is forwarded to a ceramic 3D printer (that the designer constructed with the help of her father). A small ceramic object, measuring 4 to 5-inches, can be produced within 15 minutes on the 3D printer, and further finished and painted by hand.
These 3D printed ceramics pieces are made out of porcelain clay, which takes several hours to a couple of days for mixing. With clay preparation technique, Kegel has managed to bring a significant aspect of hand-crafting back into the 3D printed pottery, making each piece truly unique and exquisite.
The 3D printer helps her create beautiful designs, whereas a potter's wheel is used to turn 3D printed designs into practical yet alluring decor objects. These decorative pieces can be used to enhance the elegance of any contemporary home or office interior.
The price range of these delightful decor pieces lies in between $18 and $45, and available on Etsy shop HeatherKStudios.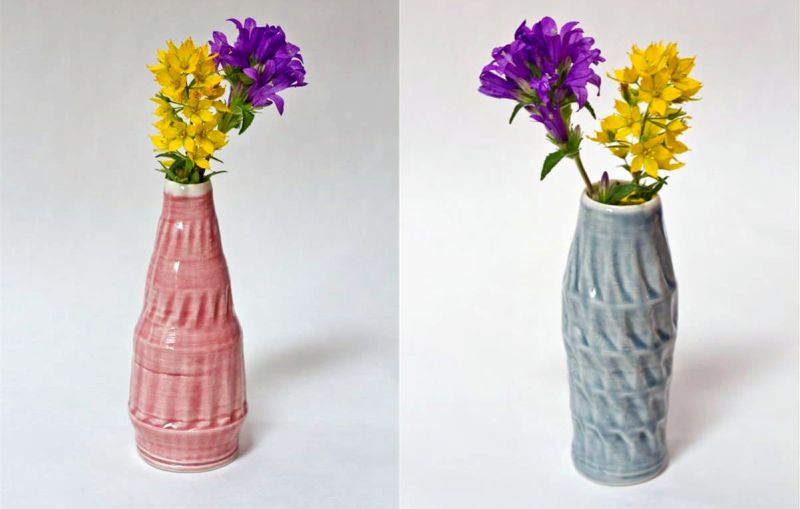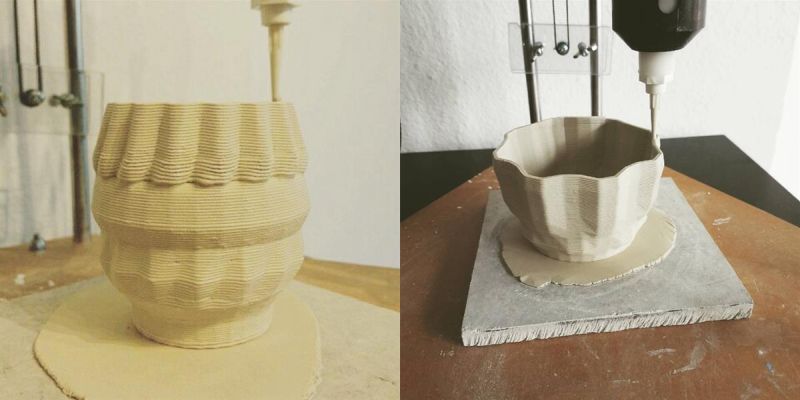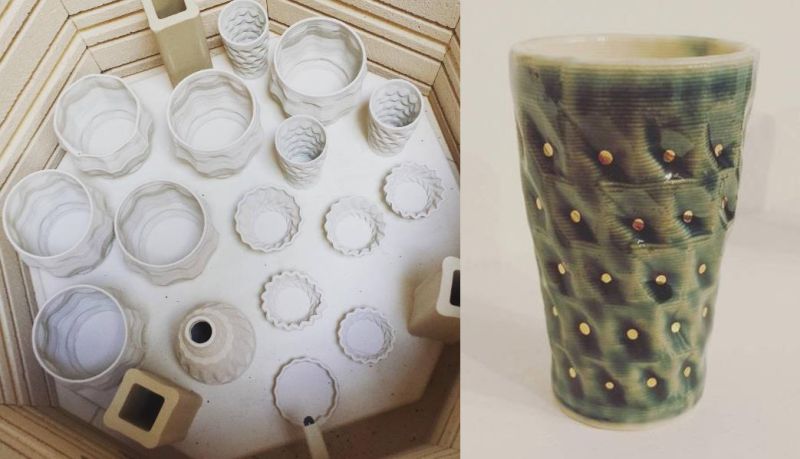 Via: 3ders