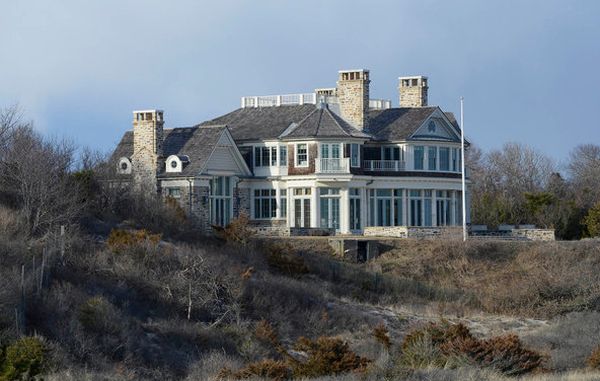 Hedge funds and astronomical figures seem to go hand in hand. And, this time the dictum holds true for Steven A. Cohen, the billionaire owner of hedge fund SAC Capital Advisors. Of course, we are not going harp about the US government's investigation into his dealings of late. But rather, we are going to talk about the sack load of greenbacks he has recently splurged on an oceanfront property situated on Further Lane in East Hampton, Long Island. The figure reads around a whopping $60 million for a 10,000 sq ft house which is grandiosely set on a 7-acre compound.
The gargantuan property boasts of a slew of utilities and recreational spaces like a tennis court and a pool. It is also situated at only a quarter of a mile from the exalted Maidstone Club of East Hampton.
Coming to the architectural attributes of the house itself, the striking specimen represents the ubiquitous barn-style family home with a two storeyed structure and an expansive floor plan. The interiors are marked by high ceilings, oak panels and limestone floors, while the spatial arrangements entail a myriad of rooms with various circulation purposes. For example, the zones comprise of a media room, a large living room and six bedrooms with complementing bathrooms. However, the 'piece de resistance' of the house would obviously be the master suite with commanding views of the ocean at hand.
Via: BusinessInsider