Solitude Stool by Antonio Cayuelas is a versatile and modular piece of furniture that can be adapted as per changing needs of the user. The detachable stool comes with height-adjusting feature, which allows it to be used as a regular stool or an elongated bar stool. The normal height of the stool is 66 cm, but it can be extended up to 88 cm with few adjustments on its wooden parts.
It is built by plywood assembled half board that's cut into different parts, which are assembled to form a practical furniture unit. The structure of the stool is solved by pieces of plywood and put together with conventional wooden hinges to hold the crossbars. Side panels are further drilled to lighten its presence.
The stool can easily be detached and reattached for easy cleaning or simply a new change. Rather than emphasizing on aesthetic appeal, the designer has focused on its usability and function. The use of wooden hinges and other furniture parts make its a practical unit for daily use. It is idyllic for small apartments with limited living space.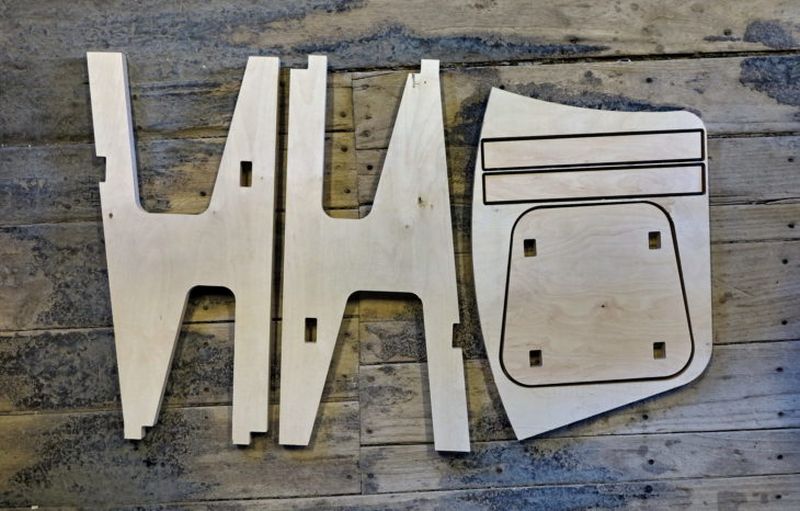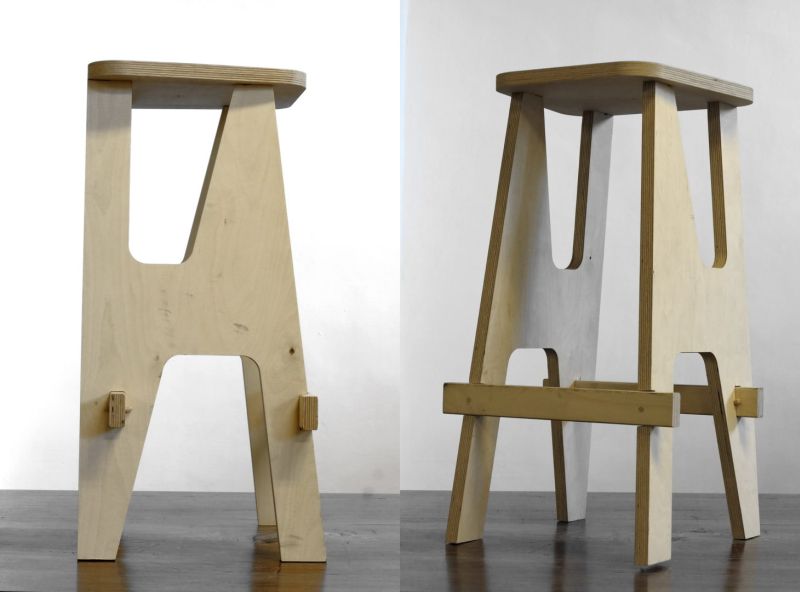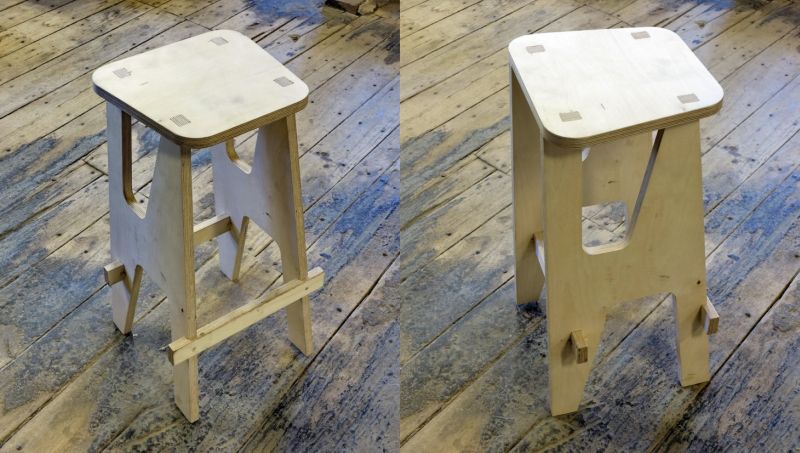 Via: Tectonica