UK-Based James Vanderpant, a fresh architecture graduate from the University of Brighton has designed Helios, a touch-sensitive modular lighting system. It is a hexagonal-shaped LED wall-mounting lamp that won New Designers Johnson Tiles Associate Prize 2016. According to the designers, Helios is a modular touch-activated wall light that turns any wall into a canvas for illumination, using your hand as the brush. One can cover an entire wall with interactive lighting by connecting various interlocking Helios modules or create lighting wall art by moving hands like a brush.
The main concept behind its design is to transform the interior architecture of any space into an attractive and useful lighting element. The plastic hexagons connect through built-in magnets around edges, and one can join different pieces to design differently-shaped lighting arts on walls.
The magnet not only attaches different units but also conducts electricity from one piece to another. The central units of Helios need to be secured tightly, and one can connect as many as lighting pieces as possible to create unique shapes.
There is a capacitive touch sensor incorporated in the surface of each piece to turn it on/off. The idea is to create a lighting source that is integrated into the interiors. Secured nail slots and sticky tabs are used for wall mounting the lighting pieces.
Each 6.3W module of Helios produces 400 Lumens but needs to be connected to the main power supply. James has successfully crowd-funding it on Kickstarter and people want to purchase one, can buy it right away for $104.50 in a minimum package including 5 tiles of the Cool White Collection.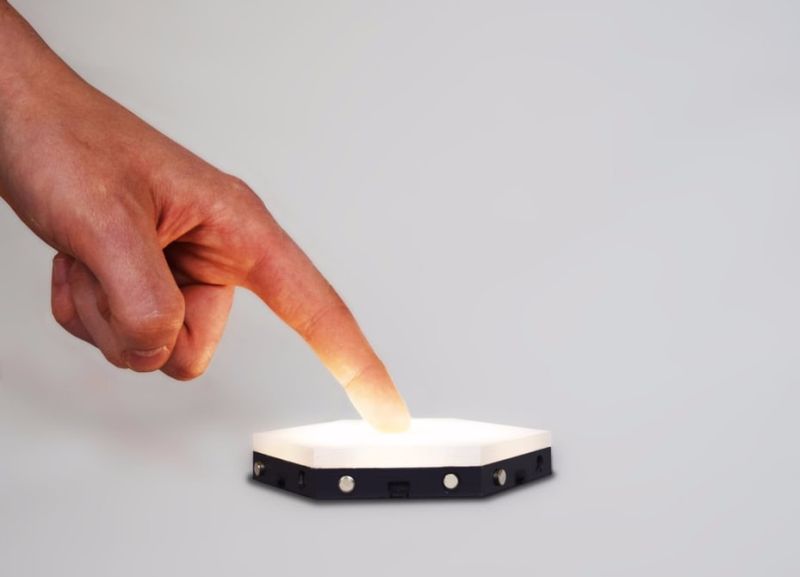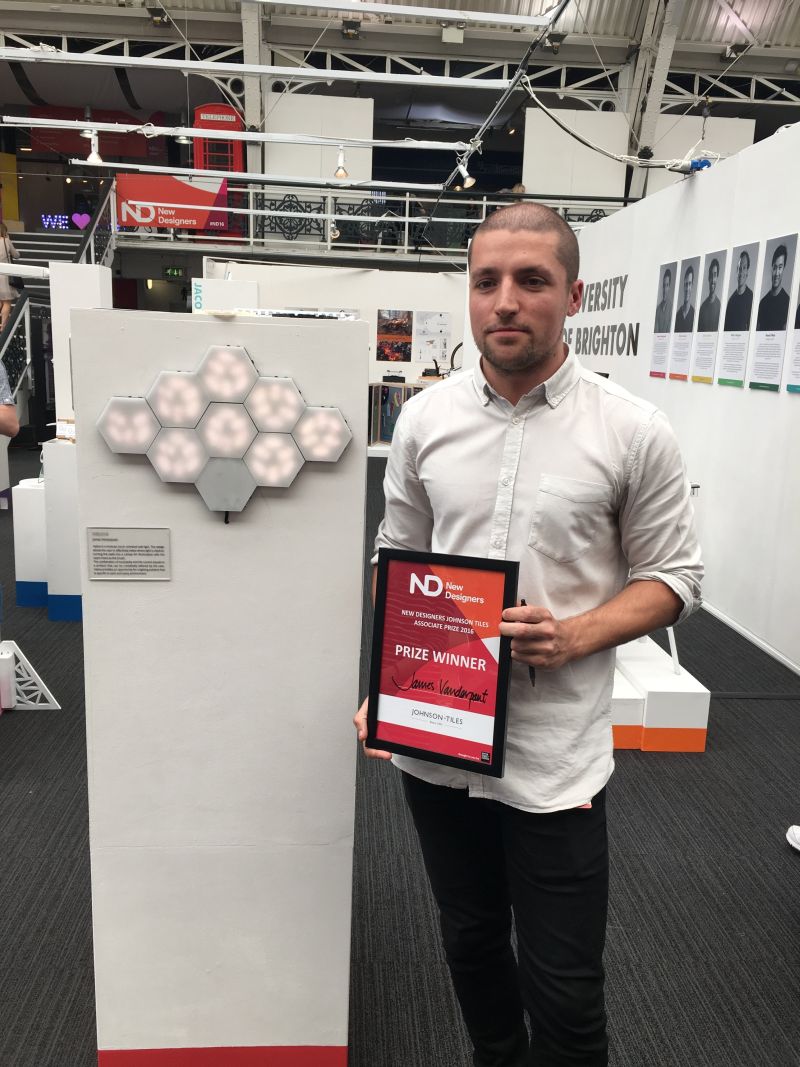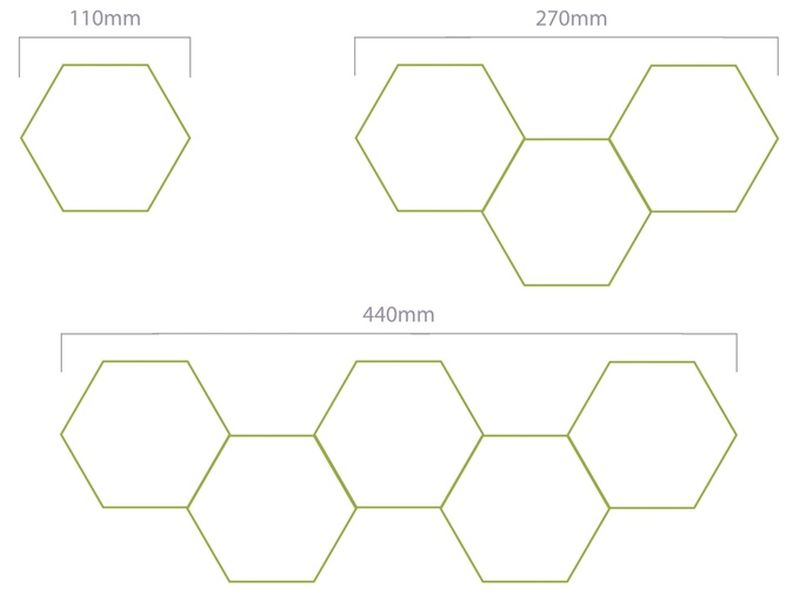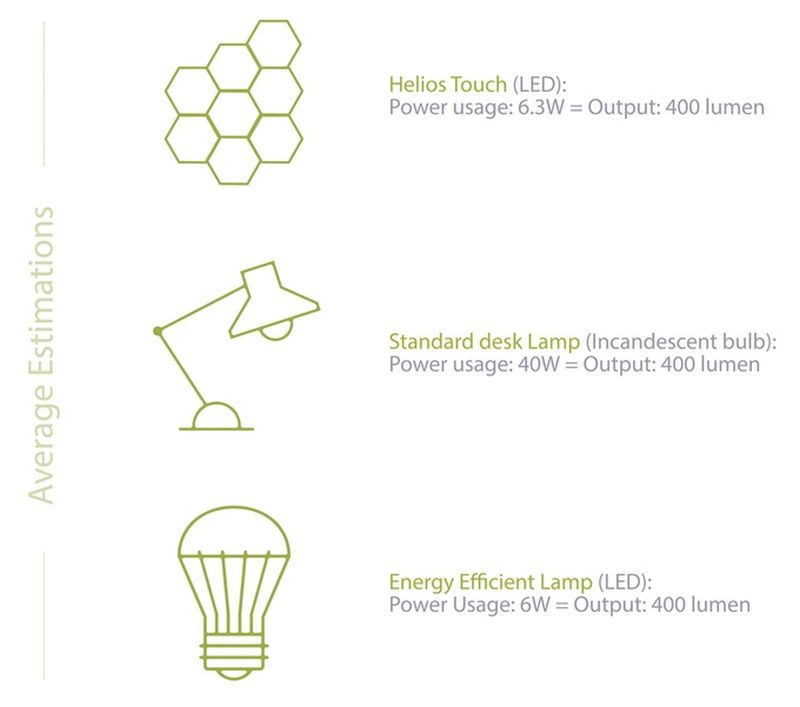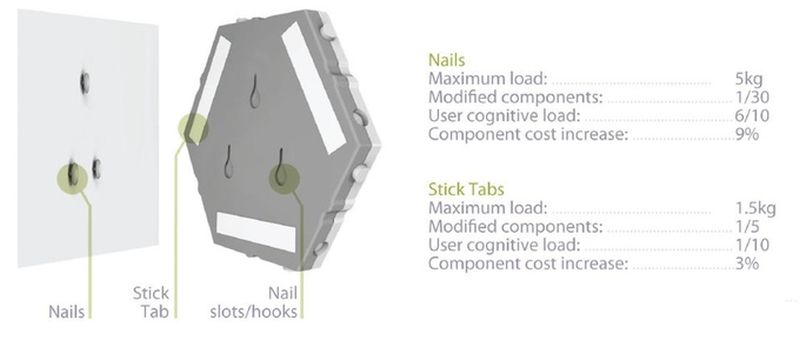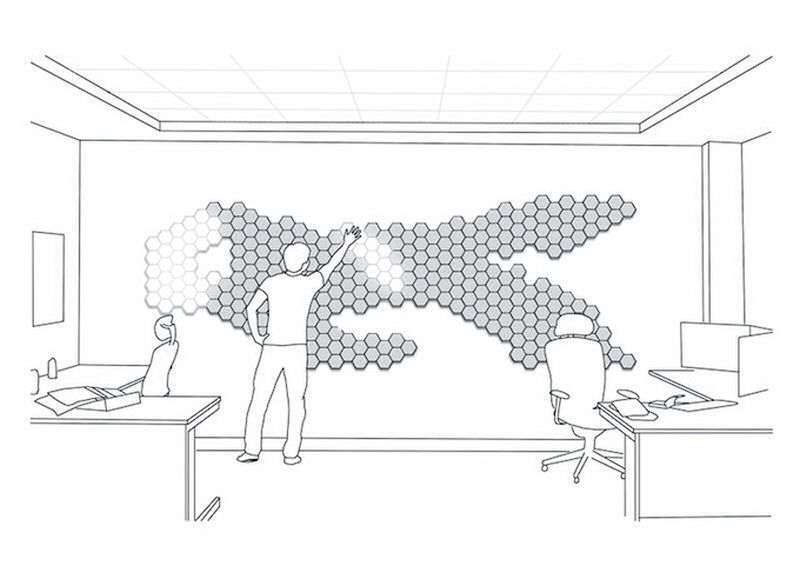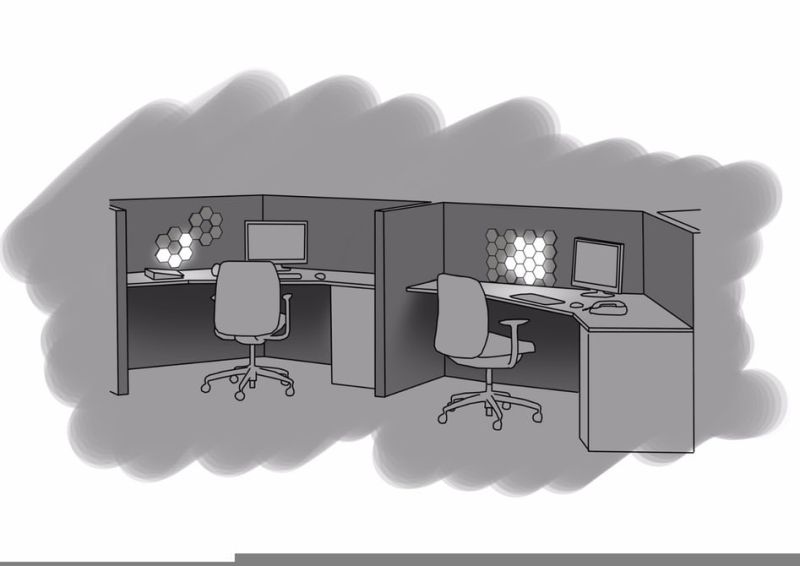 Via: NewAtlas