England-based designer husband-wife duo, Hannah and Justin Floyd, has developed a complete new way of working with sheep wool. They found an unlikely function for wool that will surely replace the plastic (compound material for furniture) usage in constructing furniture pieces.
With an aim to bring manufacturing back to their hometown Buckfastleigh, the couple has utilized sheep wool to form stunning furniture collection dubbed as Hembury.  Each piece of furniture consists of a coarse material, which when combined with bio-resins convert into sturdy substance called solidwool, which is strong enough to hold weight of humans.
The duo designs and manufactures their own range of furniture using this rugged wool-material. Check out their first-ever Hembury furniture collection- a range of everyday furniture consisting of various household items from chairs to kitchen knives.
# Hembury Chair:
Inspired by the Eames Plastic Side chair, originally manufactured using fiberglass, the chair is prefabricated with unique material to promote usage of sustainable elements. The base and frames of the chair are made from Ash wood and black powder coated steel, whereas the herdwick is made from solidwool.
Price: £ 395 (approx. $600)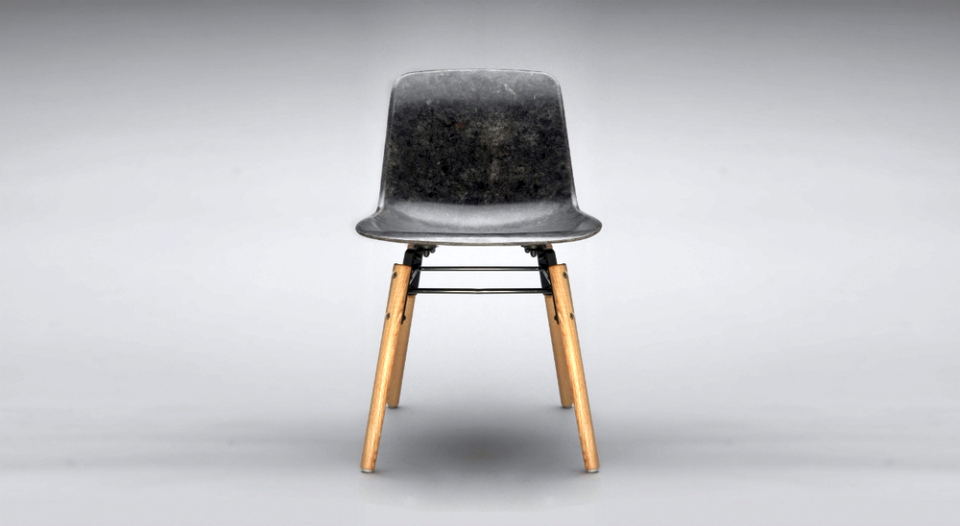 # Hembury Side Table:
Minimally designed solidwool round table is a perfect piece to rest book in-between readings. The 425 x 485 mm table shows a beautiful combination of wood and wool, making it a perfect furniture item to enjoy evening drinks with friends.
Price: £ 245 (approx. $ 370)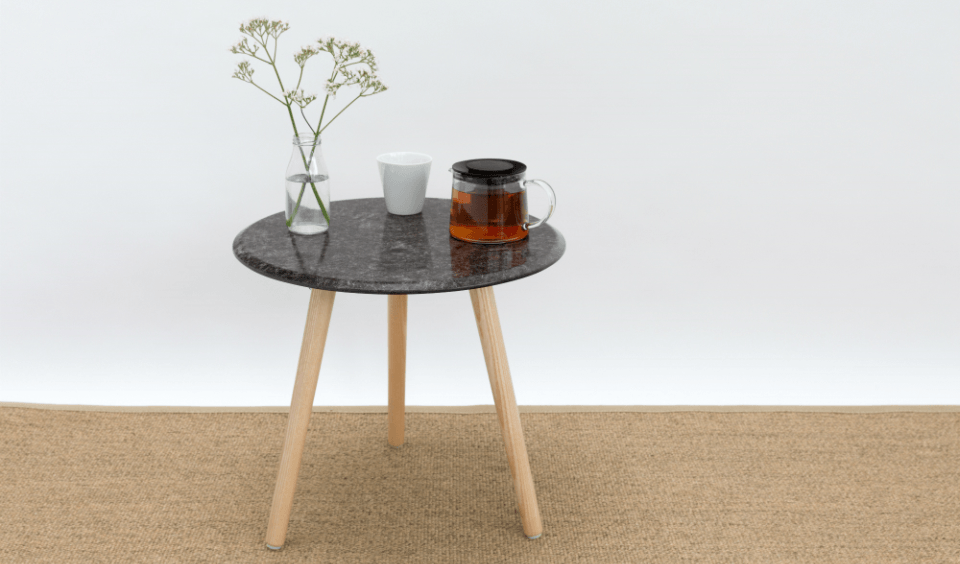 The couple is positive to bring back their small town into action, so they've collaborated with other companies like Blok Knives, Artifact Uprising and Fan Optics to create beautiful products using sustainable materials. Have a look:
# Solidwool Frames for Fan Optics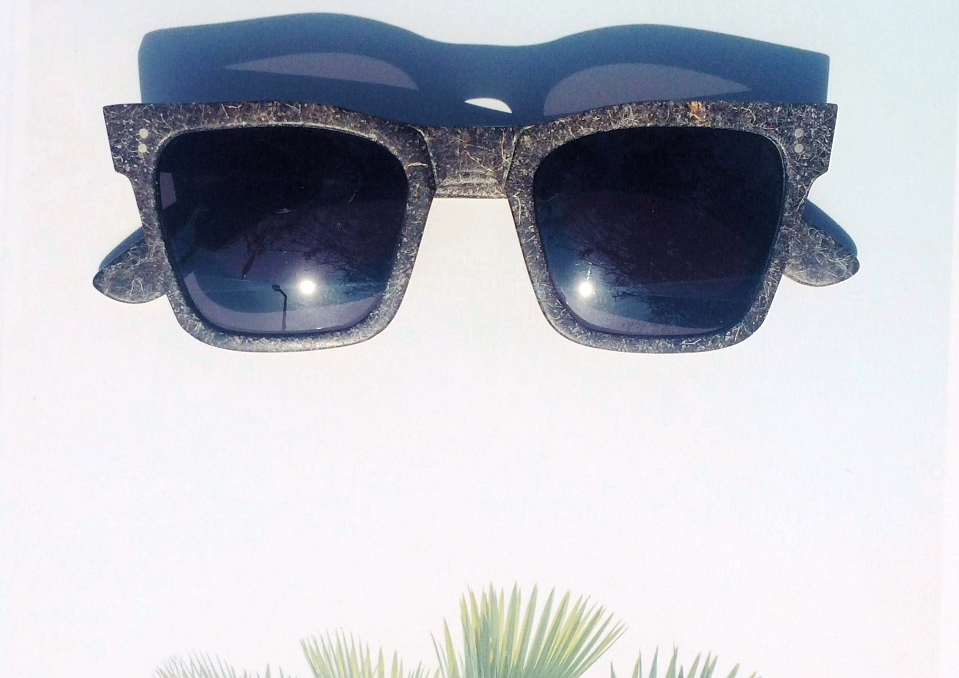 # Stand for Artifact Uprising

# Woolen handle kitchen knife for Blok Knives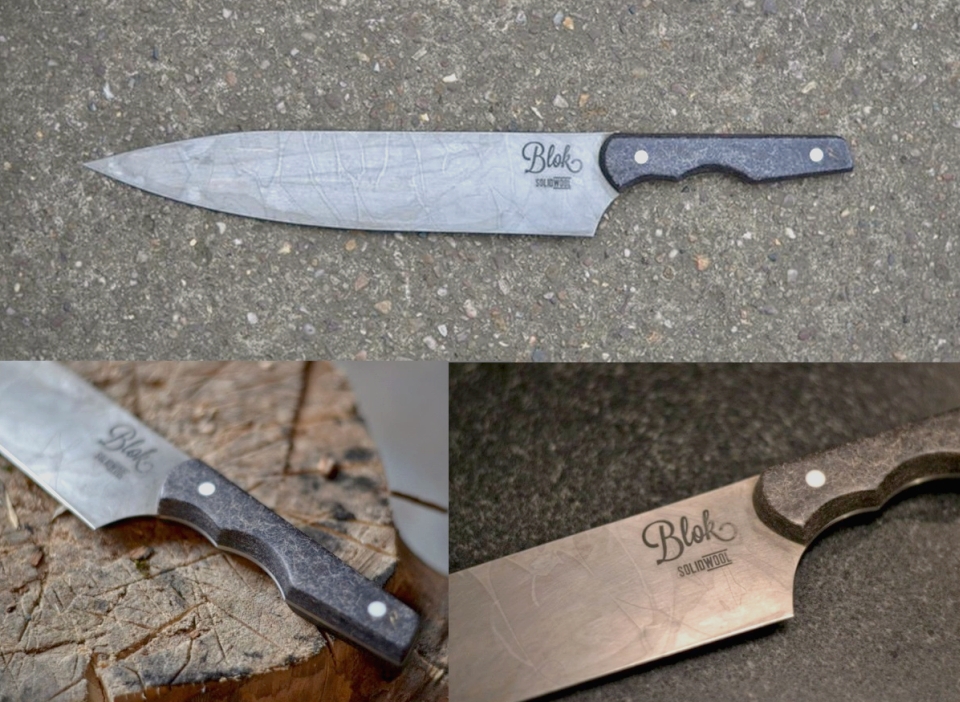 The minimally designed and fabricated solidwool products beautifully represent how fragile and simple material can be converted into a substantial piece of furniture. This unique furniture collection will not only increase aesthetics of contemporary living, but also bring eco-living back into trend.
Via: Treehugger