The award-winning design studio Heneghan Peng Architects of Dublin has designed plenty of museums, commercial buildings, offices and bridges. In 2014, the architecture firm also collaborated with Airbnb to design their Dublin office. Recently, the design partnership also came in highlights for winning a competition for designing the Canadian Canoe Museum. Airbnb has again approached Heneghan Peng Architects to design The 'Warehouse' its new international headquarters in Dublin. This 4,000-square-meter workplace has both collaborative and private working areas, where more than 400 employees work together. The multi-functional central staircase and lounge is dubbed as Agora, and it is the focal point that can be used for events, conferences and open discussions in the office.
The design firm completely renovated the old structure and designed the new office with innovative 'neighborhood concept' for ensuring productive workspace with ideal employee visibility. The Warehouse has 29 neighborhoods with large communal tables, personal storage, sit stands and one lounge area to ensure enough privacy along with optimal interaction between workers. Over the central open lounge, there are two decks with seating spaces for employees. Airbnb's environments team said, the combination of neighborhoods with the visual and physical connection across the atrium provides just the right balance of privacy and socialization.
For designing meeting rooms, environments team of the firm has captured ideas from Airbnb listings around the world including quality decor from a house in Montpellier, France and replica of a dining table from a Romanian listing. The team also worked with regional employees for furnishing these rooms.
The Warehouse is a modern office with interior spaces designed to gives its employees a fantastic opportunity either to work separately or with colleagues.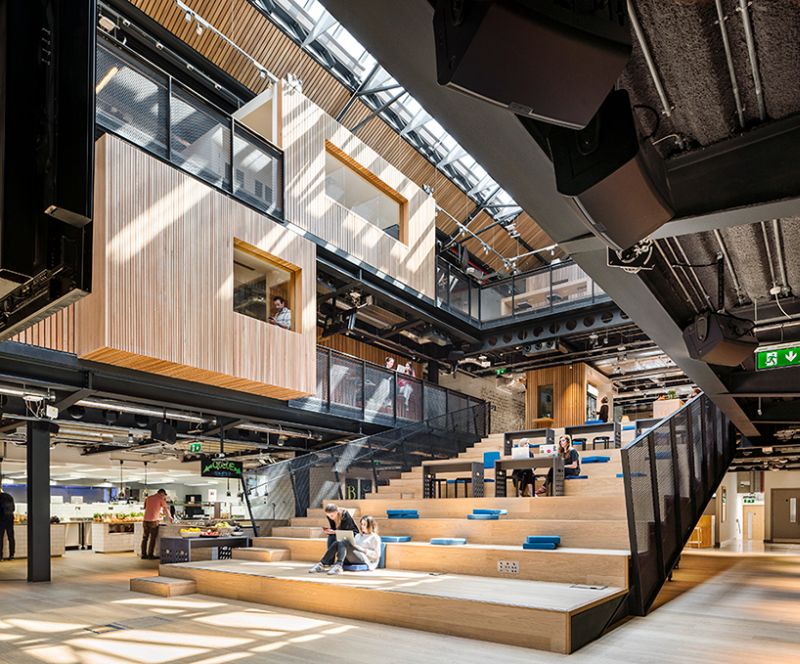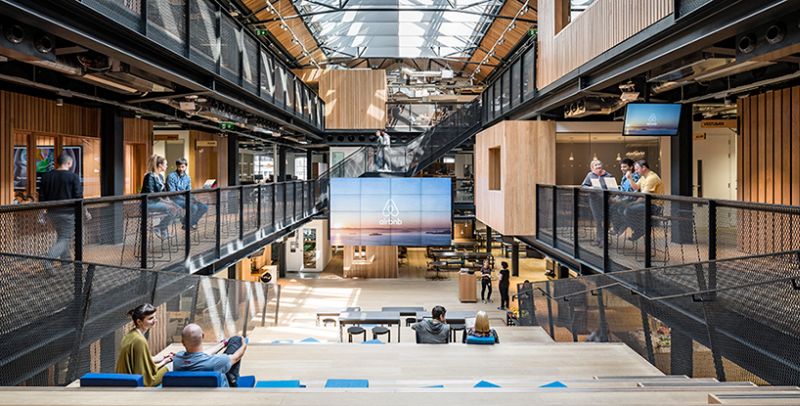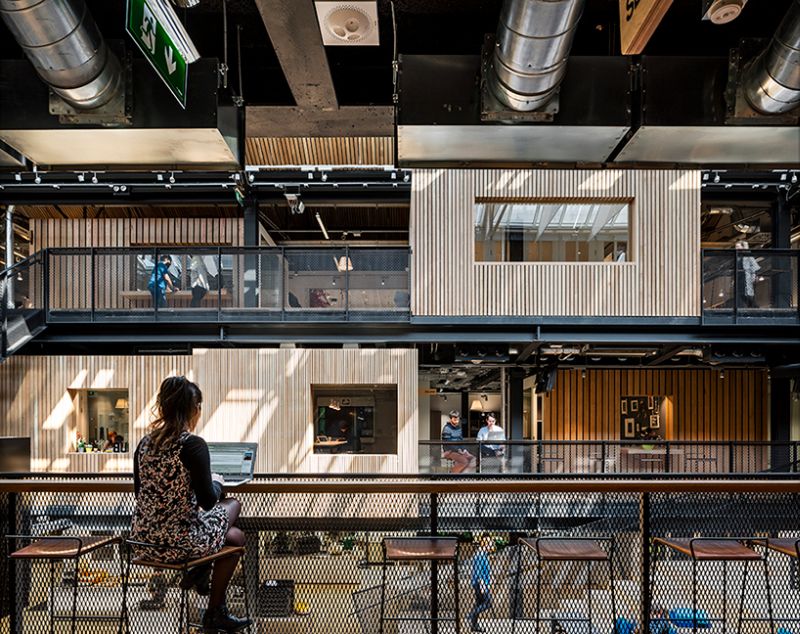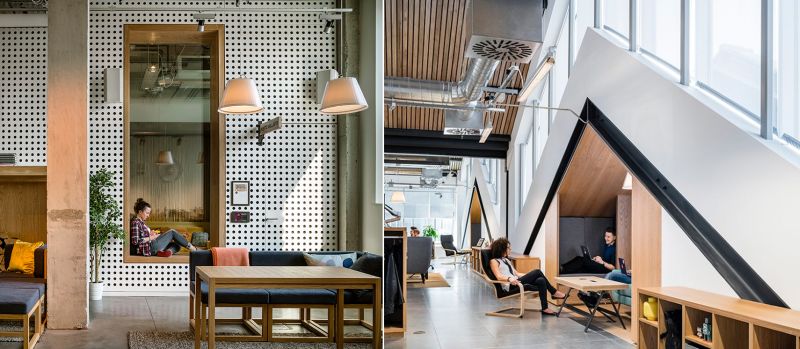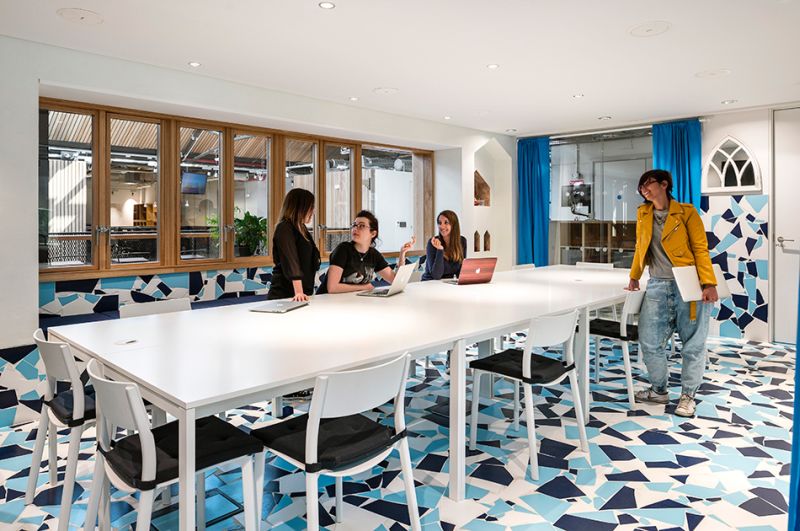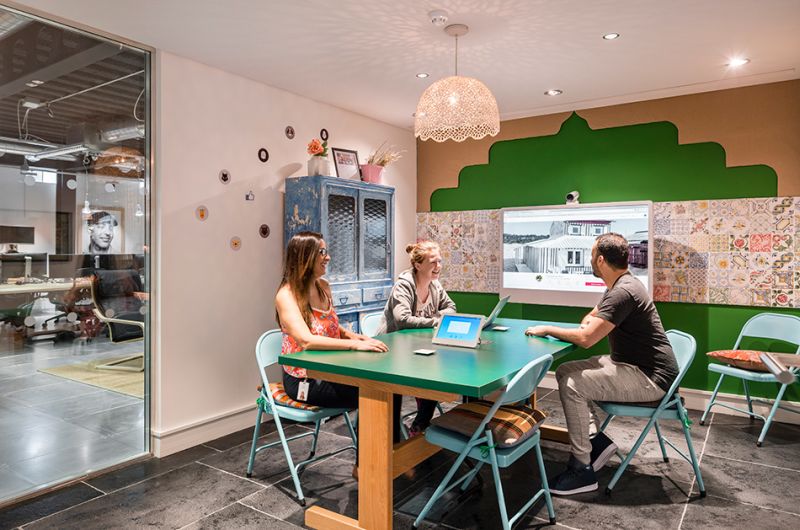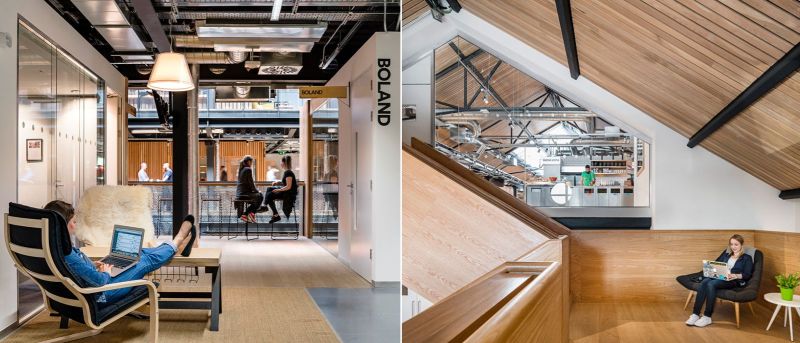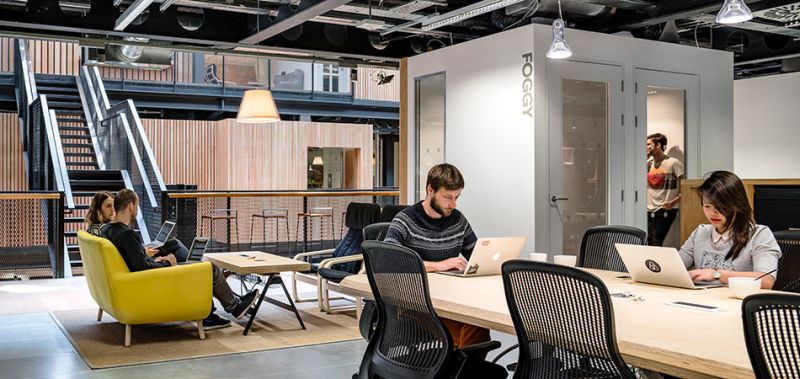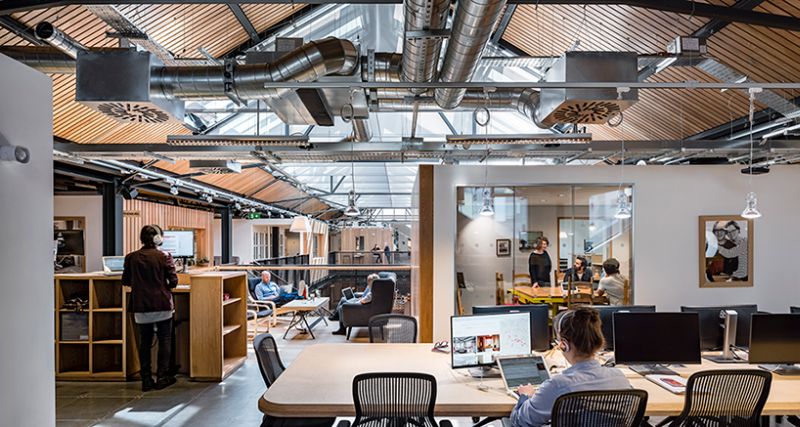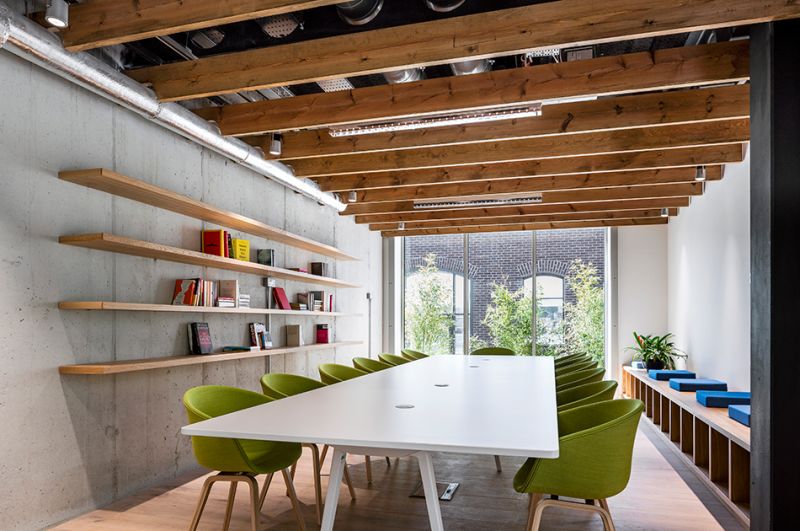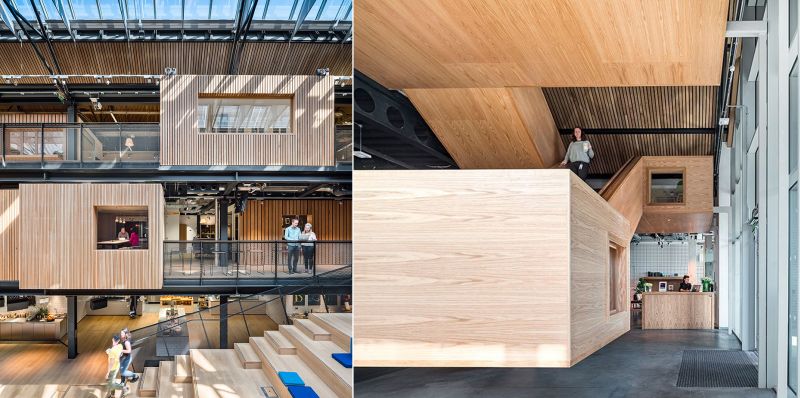 Via: DesignBoom