Heng is an aesthetically pleasing lamp which redefines the traditional way of switching on lamps. Designed by Netherlands-based designer, Heng has a very novel way of turning on and off along with exceptional functionality.
Heng Balance Lamp, a fun desktop light has two wooden balls suspended on strings with embedded magnet in them. These wooden balls function as a light switch, once the lower ball comes near the upper one, a magnetic field is generated between them. As a result both the ball comes in perfect balance and levitate in the middle of the lamp, and it switches on. When these balls loses their magnetic field, they fall apart because of gravity, and then the bronze piece inside the lamp assembly slips off and breaks the circuit, this eventually turn off the lamp.
The lamp has an attractive curved high-quality wooden design that creates the illusion of light passing through its structure. It's an ideal lamp that would bring warmth to any type of rooms; like the study, bedroom and living room. Presently it's on Kickstarter, looking for more backers, as it has already amassed 200 times its funding goal. That speaks a lot about its useful functionality.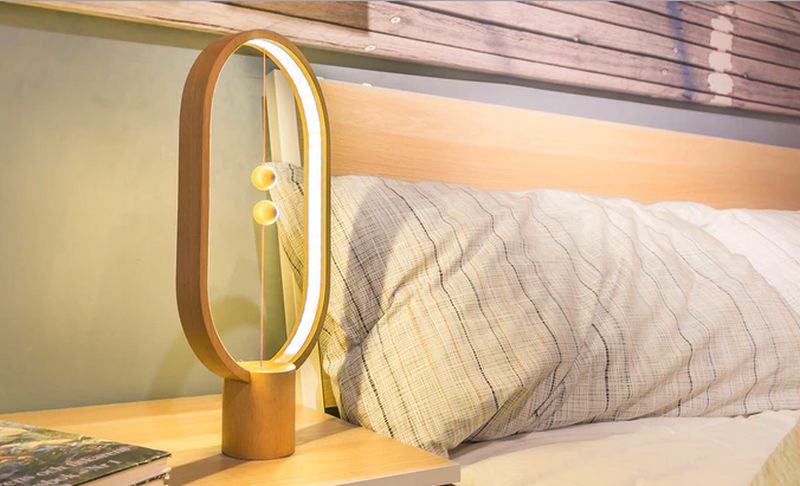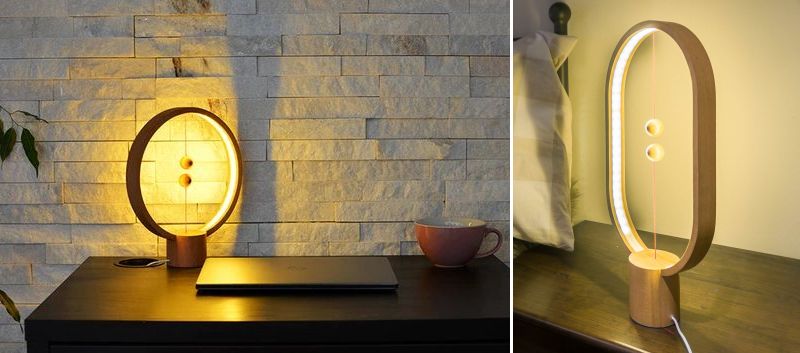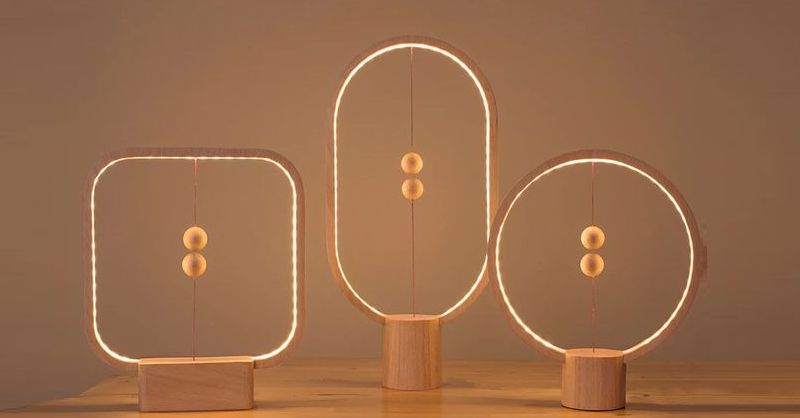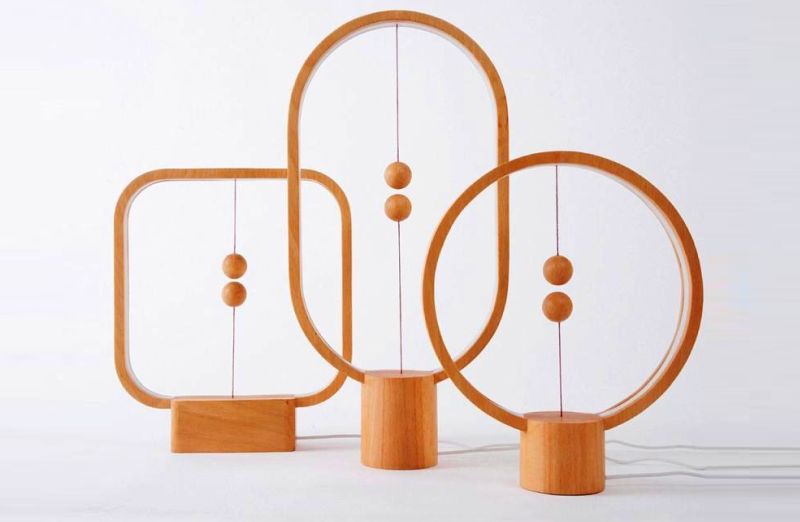 Via: ThisIsColossal