Japan has created another technological landmark by opening its door to the world's first fully automated, robot-staffed Henn-na Hotel . Located in the middle of Huis Ten Bosch Theme Park, Nagasaki, the hotel features 10 robotic staff, resembling humans.
In Henn-na Hotel or 'Strange Hotel', guests are welcomed by rolling robots and rest everything from housekeeping to conveying your luggage, the warm and friendly robots do everything. To keep the hotel updated with innovative technology, the guests can enter their rooms after facial recognition on the door.
It is an energy-efficient hotel, as entire place is equipped with solar panels and machines to cut down utility costs. The temperature of each room is monitored with technology that detects body heat, and guests can call for robotic room service using tablet instead of phone. By your bedside, you can find a cute little Chu-ri-chan, the hotel's cutest mascot. It's the little magical doll that manages the room for you, and it can even activate lights, set up a wake-up call as well as check room's temperature.
The robots available at front desk are designed to look like sophisticated young Japanese women and are multilingual, capable of speaking fluent Japanese, Chinese, Korean and English. The two other robots in reception area are less advanced, but according to Hideo Sawada Henn-na hotel is planning to eventually create a cloud-based server to update their software and language skills.
On the other hand , the lobby is filled with wandering bots to give knowledge about local attractions, while others taking care of room services, housekeeping or delivering meals. Henn-na hotel is indeed has one-of-a-kind hospitality staff to take sufficient care of every guest.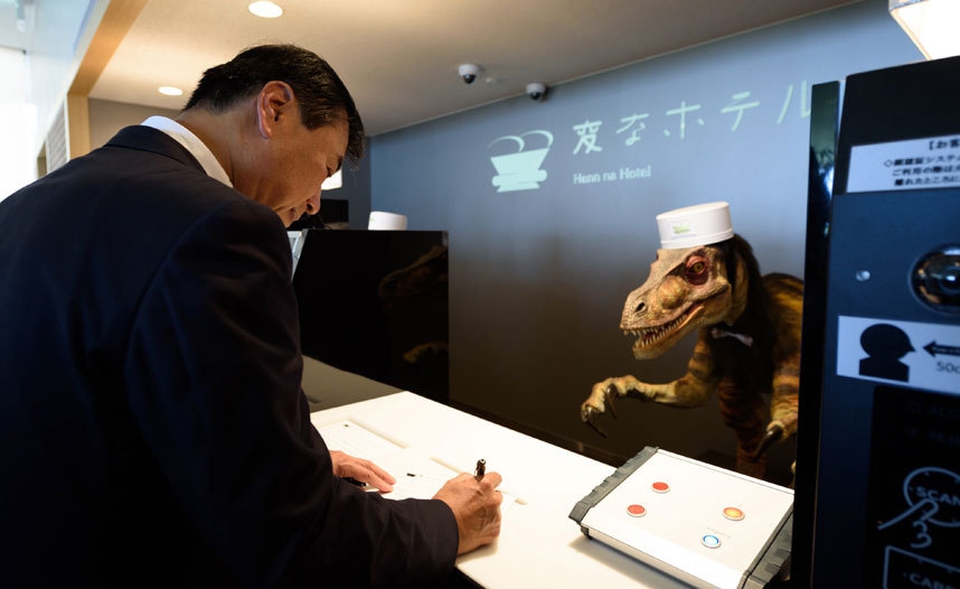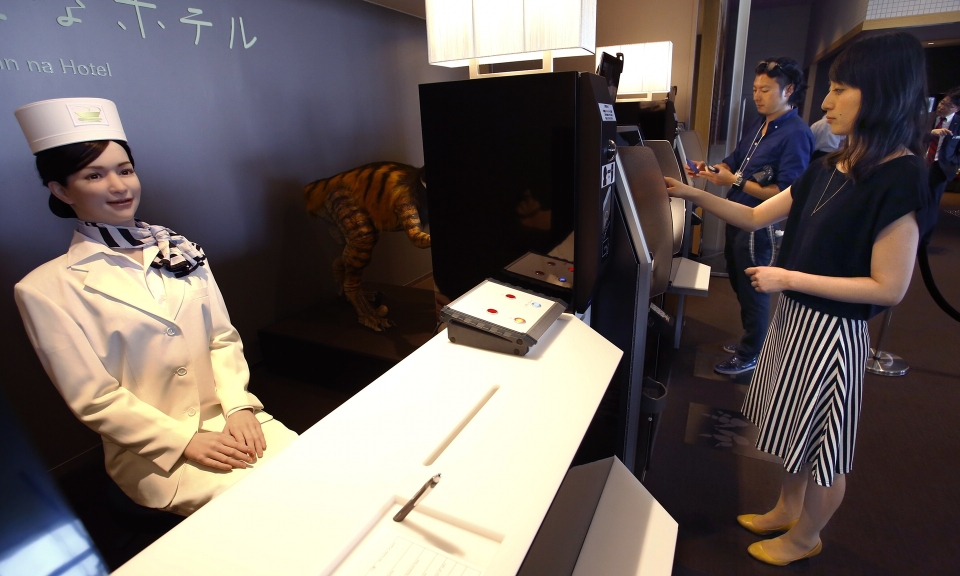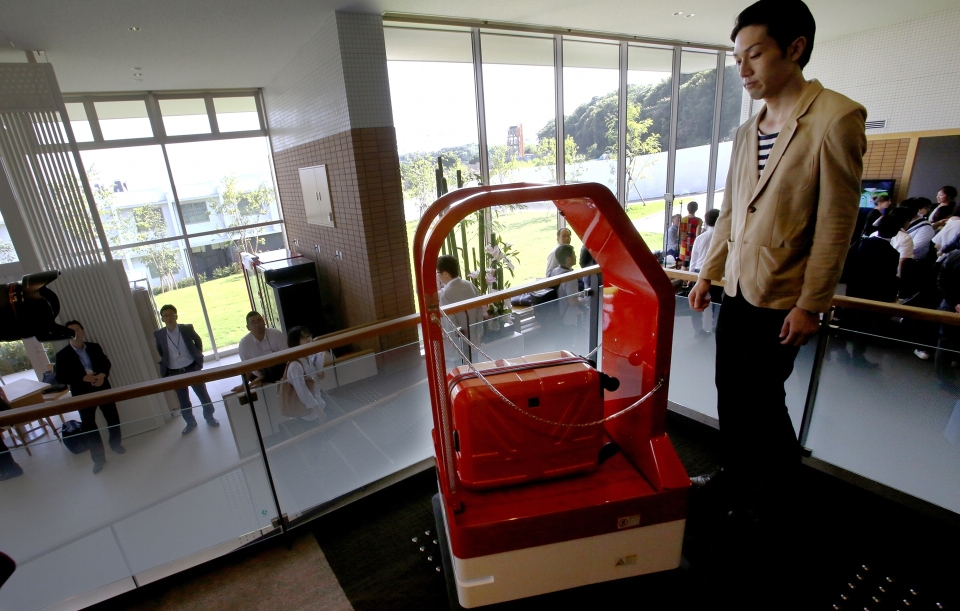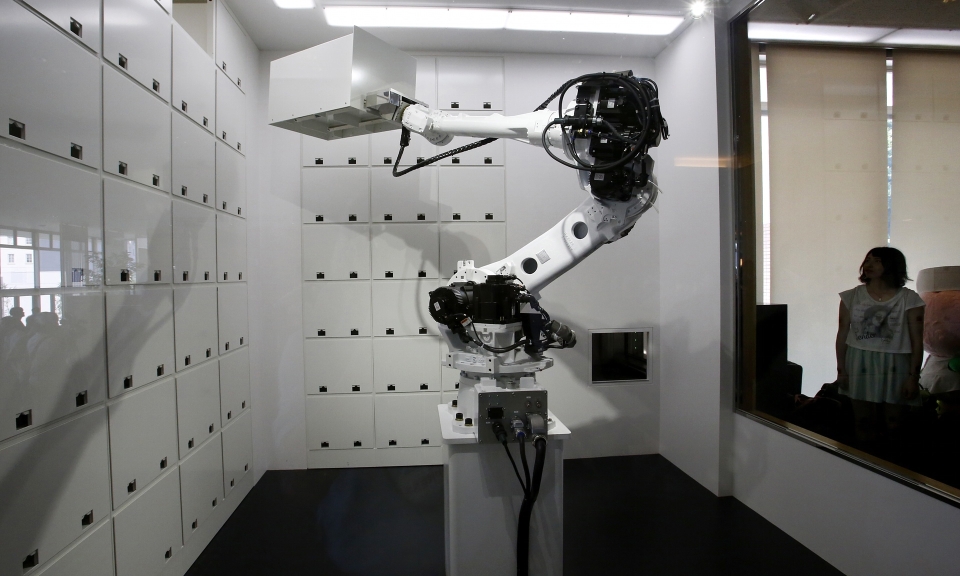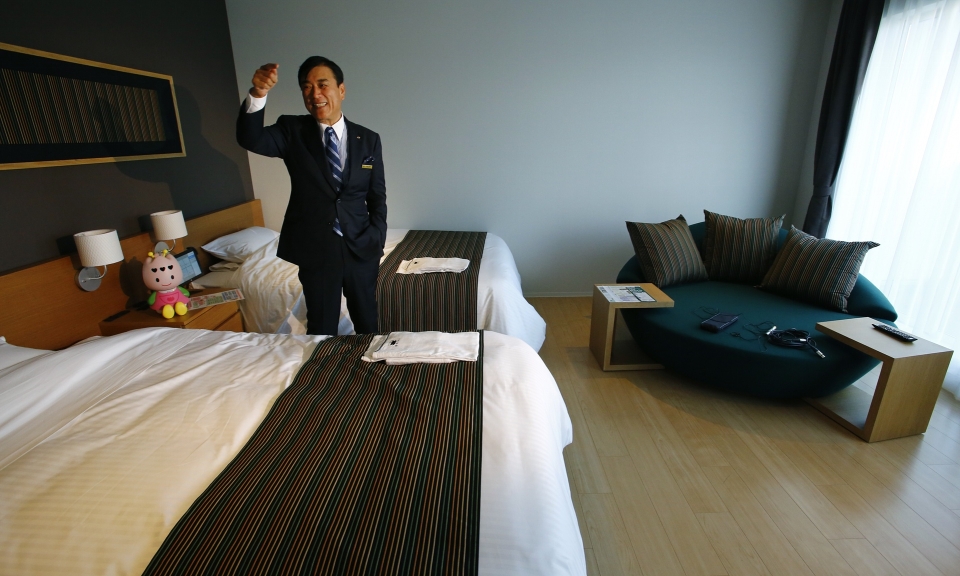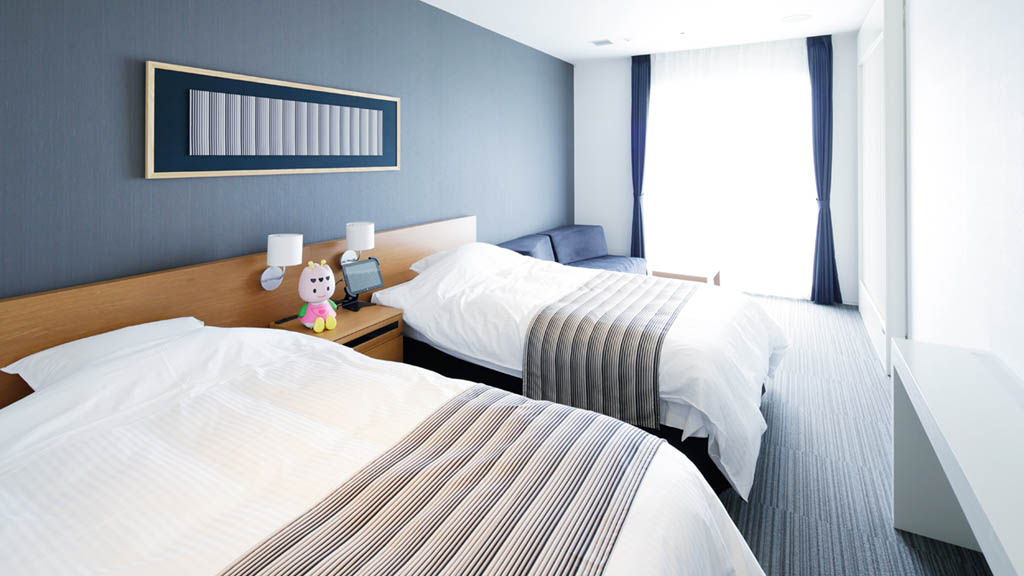 Via: AsiaOne