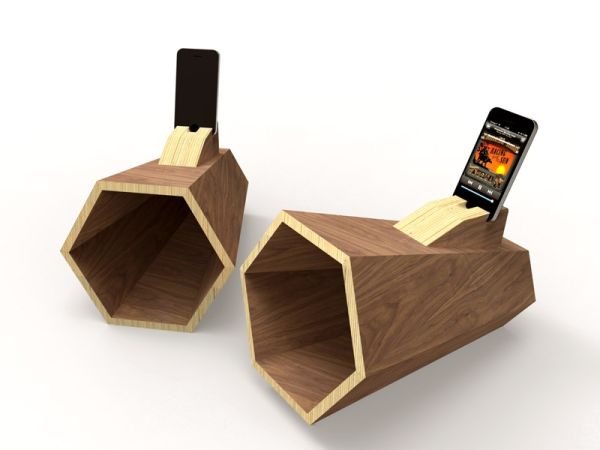 We really do live in a world where each passing day is seeing things get more and more complicated. It was indeed simpler times when both Apple and Blackberry were just fruits, but then we have come a long way from that. In the tech crazy world of today, everything is run and driven by electronics. Gadgets are getting sleeker, smarter and far more efficient with each new wave of change and yet the clamor for something better is always on. Why not take a moment, break away from the trend and return back to the simple basics? That is precisely what the Hexaphone iPhone amplifier promises.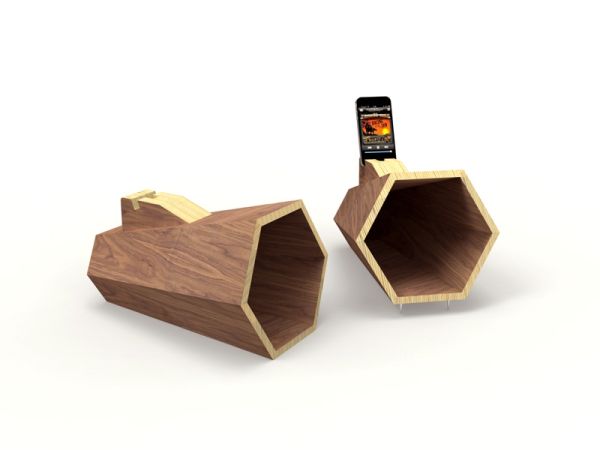 The Hexaphone is in fact a beautiful improvisation of the 'megaphone' design and anyone who has paid a semblance of attention in the fifth grade science class or has seen a cop use one will know the effectiveness of the design. By crafting this hexagonal structure that will amplify sound in simple wood, Peter Stadelmann has added not just great aesthetic sense to the product, but also has improved its acoustics several fold.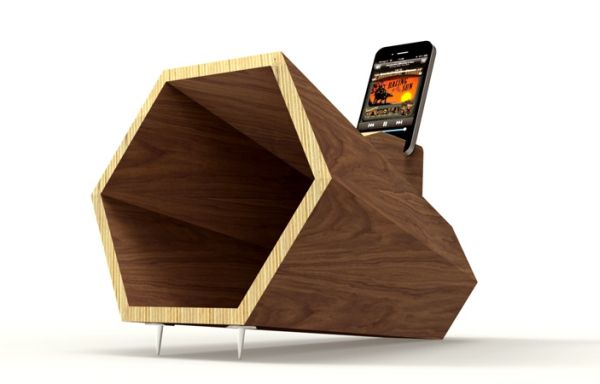 Sound from natural elements and materials is far better than man-made materials and the use of wood makes the amplifiers far more 'warmer' in the tones that they dole out. For now, you can back the designer's project and get one of these for € 10, which is definitely not much. All you need to do is place your iPhone in the slot and enjoy the tunes it plays for you. No buttons, no electronics, no power connections and quite simply, no hassles!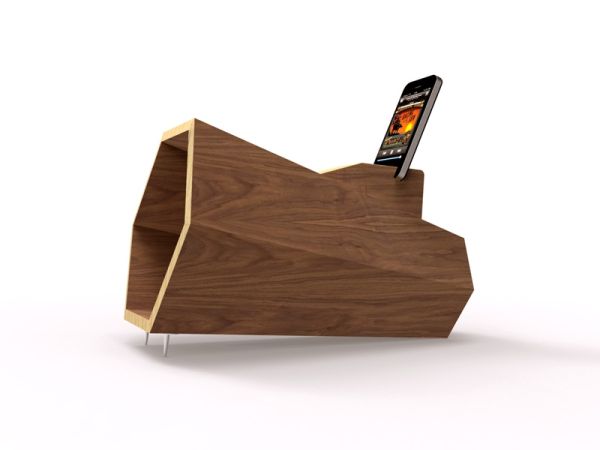 Ledito