Italian company Hi-Interiors has defined a separate segment for itself with entertainment beds. These smart beds combine modern design and the latest technology to encourage wellness, entertainment and health in the sleeping space. Lately, the company has announced its second generation of HiBed with more interesting features, making it relevant for the Covid era where we are more or less confined to our homes still.
HiAm is a four-poster bed conceived by the Italian architect and designer Fabio Vinella with the idea to spark physiological well-being through leisure time. It is outfitted with ambient and reading lights, an audio system, a 70-inch screen and a 4K projector for full entertainment right at the bed.
There are also motorized bed bases programmed for massages and a fragrance diffuser to enhance the environment. Interestingly, all these features can be activated through a companion iOS app for convenience.
This new hi-tech four-poster bed also functions as sleep coach, thanks to the onboard IoT sensors. The bed collects data on sleep and the environment, plus detects any ambient noises that could disturb sleep and also finds the ideal temperature for achieving optimum rest.
Also Read: OPUS SoundBed Uses Vibrations and Audio for Emotional Fitness at Home
HiAm's design is based on lightness and versatility, it ensures choices for finishes as well as technical features. It is a smart cocoon designed for super riches. The price range is €25K- €35K (about $29,600-$41,500) depending on the configuration you pick. You can read our interview with the founders of Hi-Interiors.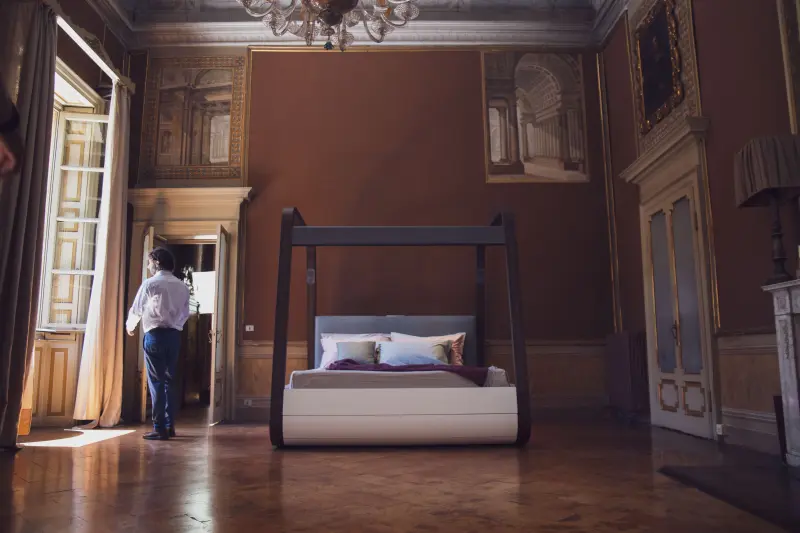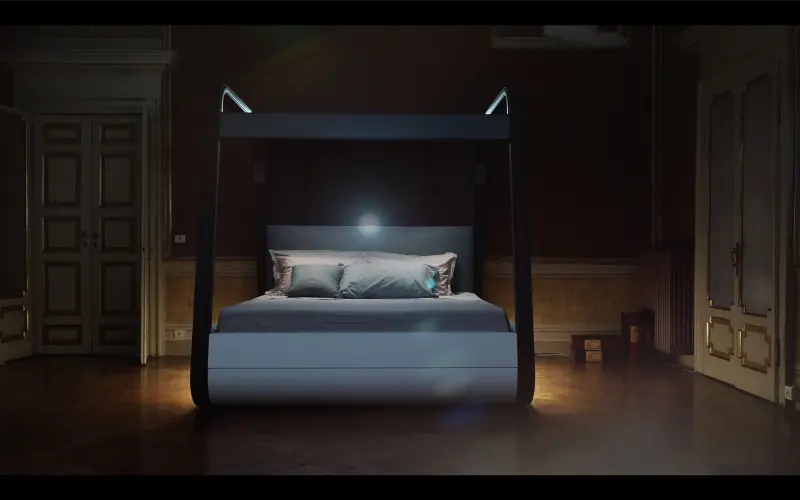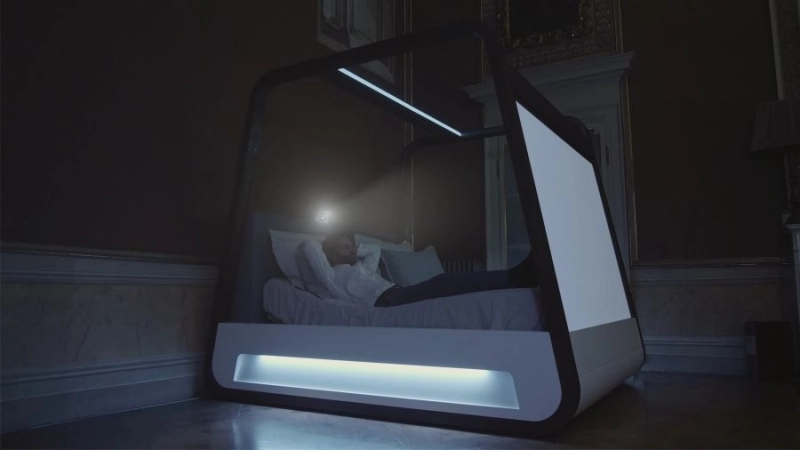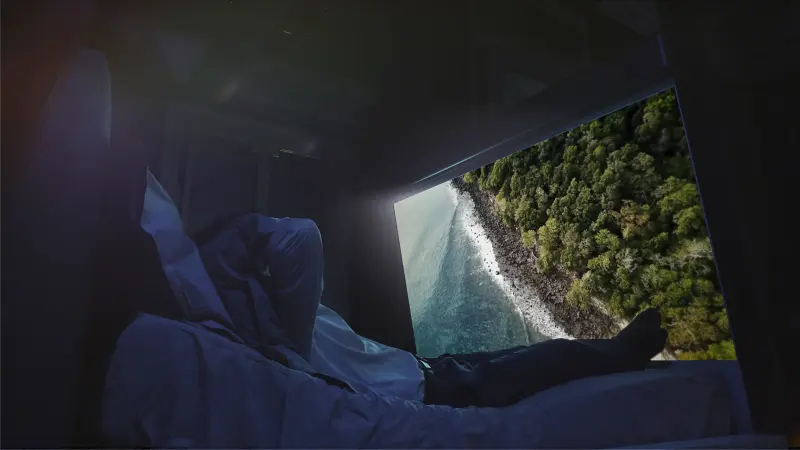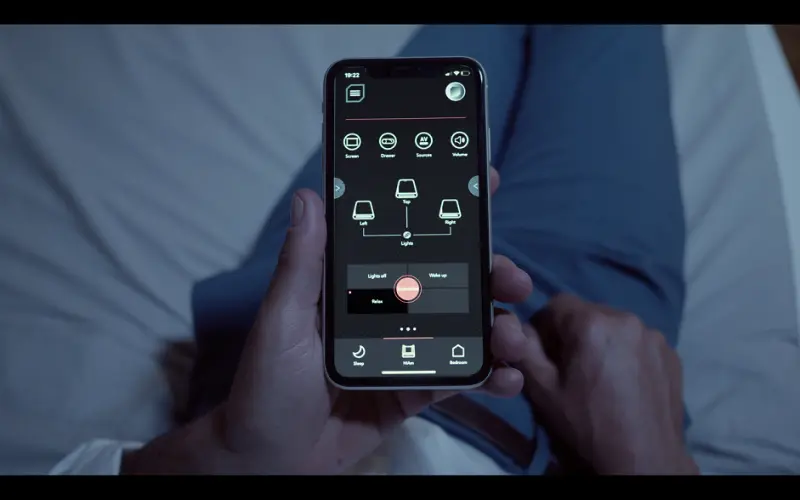 Special thanks to Raffaella of Hi-Interiors for sharing the information and photos with us!