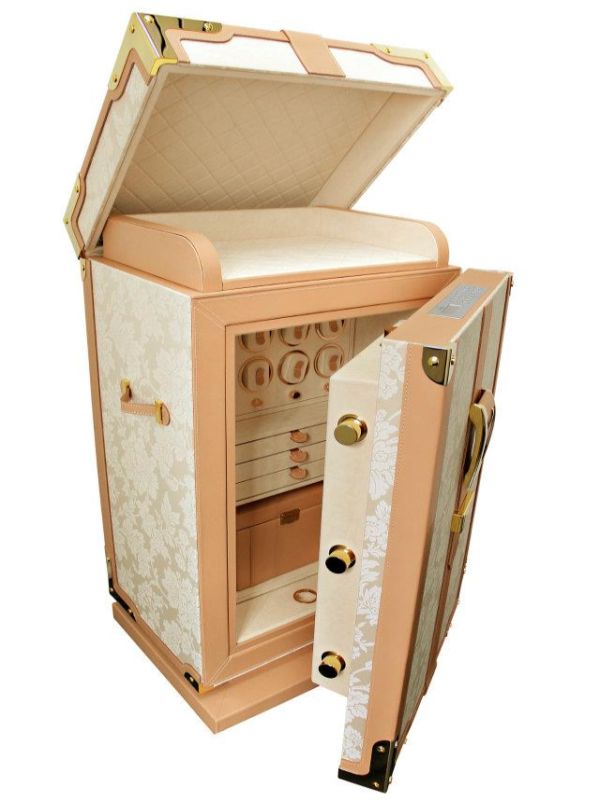 Doettling is a house of high-end and ultra-tech luxury safes which is much known around the world for its appeal, design and innovative high-tech products. To secure yours much cherished possessions, Doettling always comes up with luxury safes that are as much valuable as are your worthy belongings. The German luxury safe manufacturing house has created yet another classy high-tech luxury travel jewelry case that secures your most valued jewelry pieces with its integrated GPS tracking system.
Few time back we told you about the Colosimo Double Wing watch safe and now Doettling gives us a very good surprise with this new luxury travel jewelry case. The company has given very little details about this case. Few decent pictures have been uploaded by Doettling on its Facebook page and those are enough to depict the beauty and design of this high-end product. The very gorgeous luxury case can be tracked with the help of simple Smartphone and by that way you can ensure the safety of your lady and her possessions. The vault doors are beautifully crafted and make the luxury case look like a jewelry piece in itself.
Doettling keeps on coming with such elegant luxury cases and it also provides the customization option to its distinguished customers.