Is $139 million burning a hole in your pocket? Well, instead of spending it on useless expenses, consider buying the Hillsboro Beach estate in Florida. It not just another luxury home, but a 21st-century castle dubbed Le Palais Royal inspired by Palace of Versailles and other European palaces and castles. Denio Madera, Miami-based architect and interior designer, is behind beautiful architecture and interior of this dream home.
The property spreads over more than 60,000- square feet area and took about seven years for construction. It is still in its final phase of construction that is expected to complete in 2015. Le Palais includes 11 bedrooms, 17 bathrooms, kitchen with gold leaf cabinets, 465-feet of beachfront and the first-ever IMAX theater for the proud owner of this luxury mansion. There are three master-bedroom suites and a presidential master suite within the house. Each bedroom has a Jacuzzi overlooking the beautiful ocean or Intracoastal Waterway.
Its over the top features are a 22-carat gold leaf entrance gate, a $2 million marble staircase inside, a 4500-square feet outdoor infinity pool and a massive garage that can accommodate 30 cars. The infinity pool is embedded with built-in LEDs and had double loop waterslide; moreover the water within the pool has salt, chlorine, as well as, UV filtering to protect your skin.
Besides all these super luxuries, the designer has tried to make it entirely sound proof by insulating the marble floors to mute sound of an individual's footsteps. With $139 million the royal estate has become the most expensive house on sale in the nation. But, to be honest the property is absolutely worth each penny that its future owner would spend on this ultra-luxury mansion.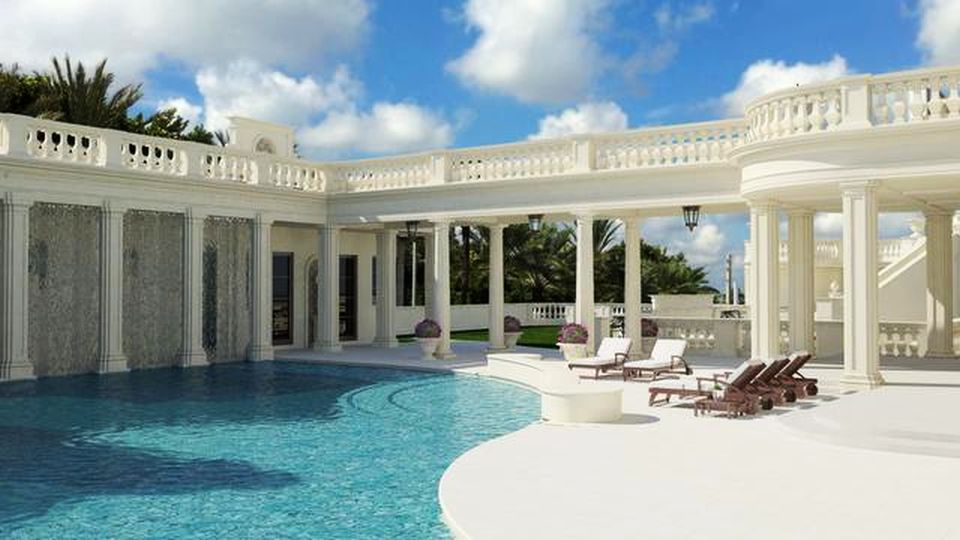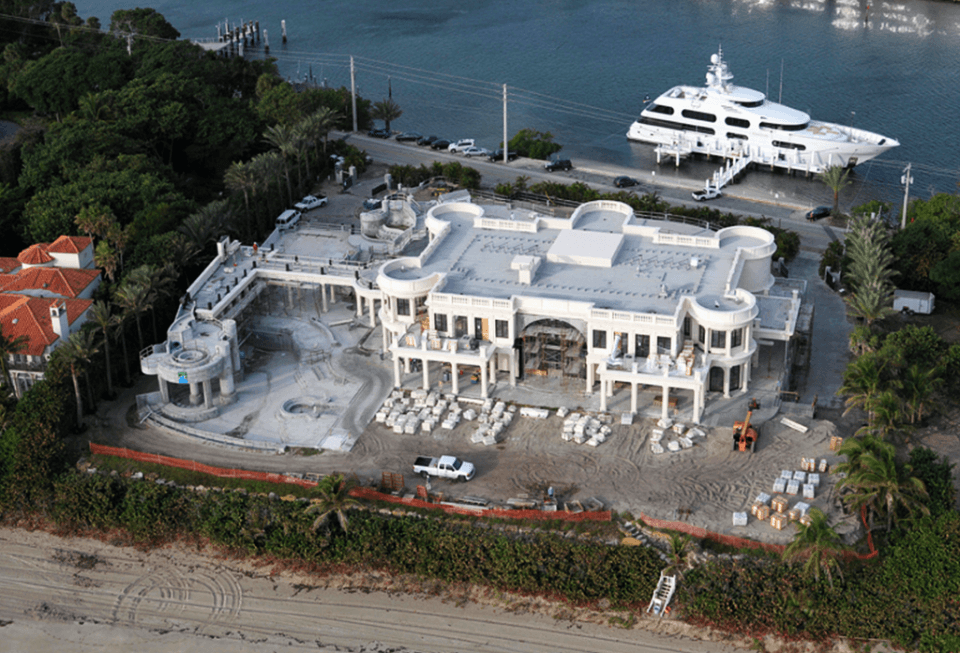 Credit: WSJ