Unusual yet beautiful architecture is always a fantasy for many of us. If you have watched The Lord of Rings movie or read about the fantasy creatures from J.R.R. Tolkien's fictions, you might be familiar with the idea of hobbit houses. We have seen some impressive ones in the past, and once again we have brought up a bewitching life-size hobbit house that looks like it really belongs to the Shire. Redditor KahlumG's uncle has built this hobbit home in the early 80s at the Tomach village in Scotland.
The Redditor has posted some of its images on Imgur, and all of them look fantastic. With its weird roof, oval wooden door and grass walls, this extraordinary cottage creates harmony with the surrounding nature and becomes a cozy retreat for its owners.
It's not only extraordinary from the outside, but its interiors are also decorated to give the authentic feel of a hobbit home. The exterior of the dwelling is made out of concrete and over time a lot of moss and vines have come out over the roof. On the inside; there are craggy walls, exposed wooden ceiling beams, and reclaimed furniture.
The kitchen area is in front of a window series to bring in natural light, and it is equipped with wooden countertop, cabinets, and shelving. The bedroom is not so big, but it boasts comfort, amazing woodwork and custom built quilts. A wooden staircase leads to the loft area housing a small home office and bathroom with a wooden toilet seat.
To the side, there is also a greenhouse with its own small pond, water wheel, and a tiny arched bridge. Every decoration is unique in the hobbit home, and the amazing wooden furnishings including tree trunk table and log & barrel planters are some of its outstanding features.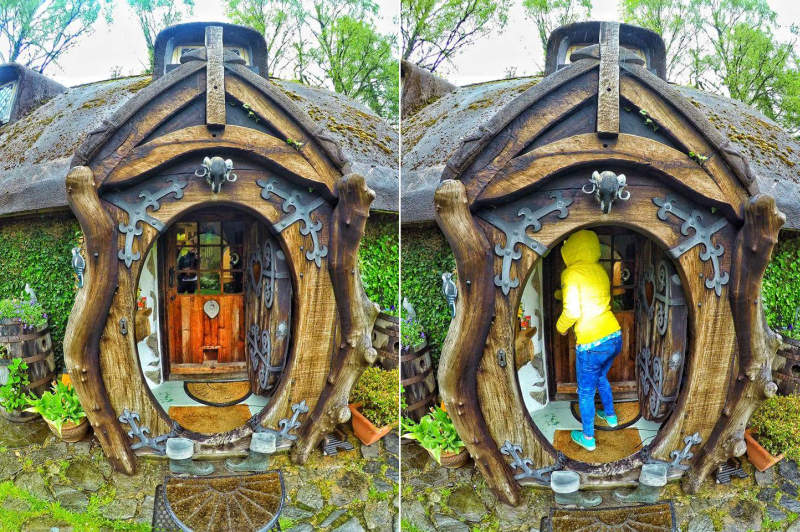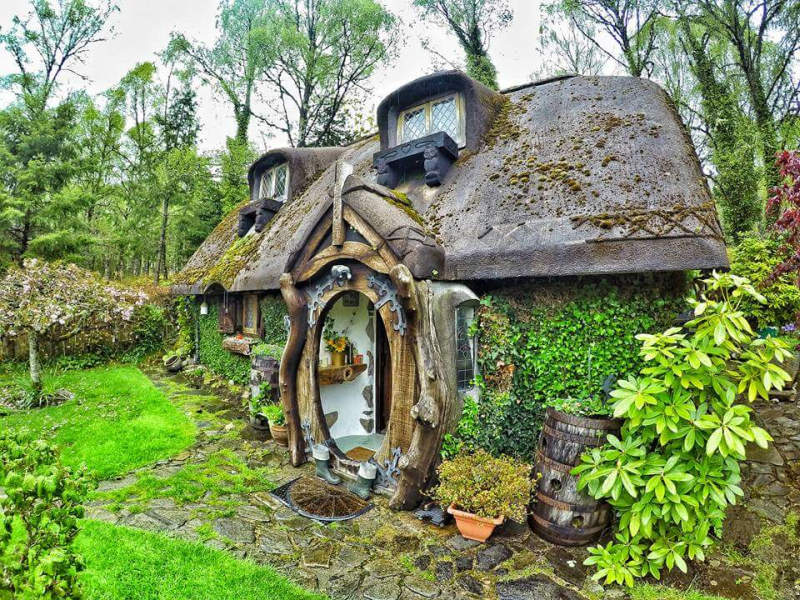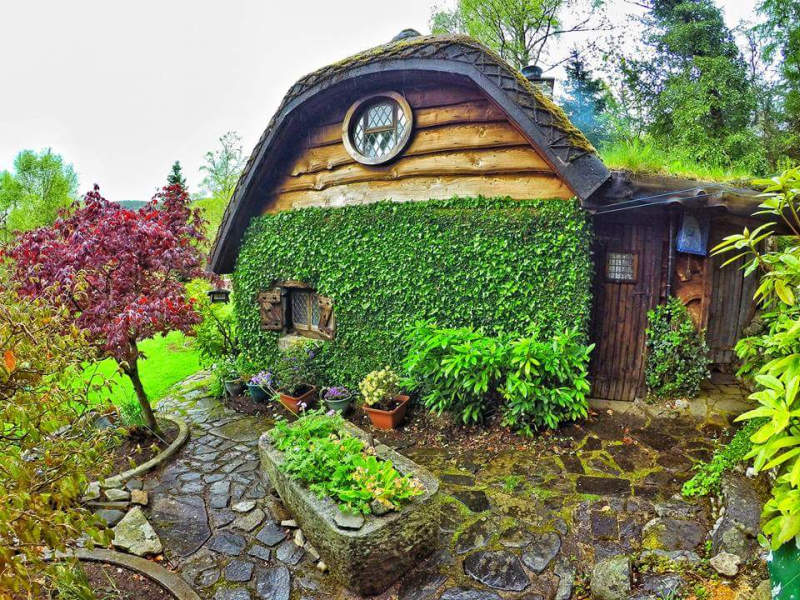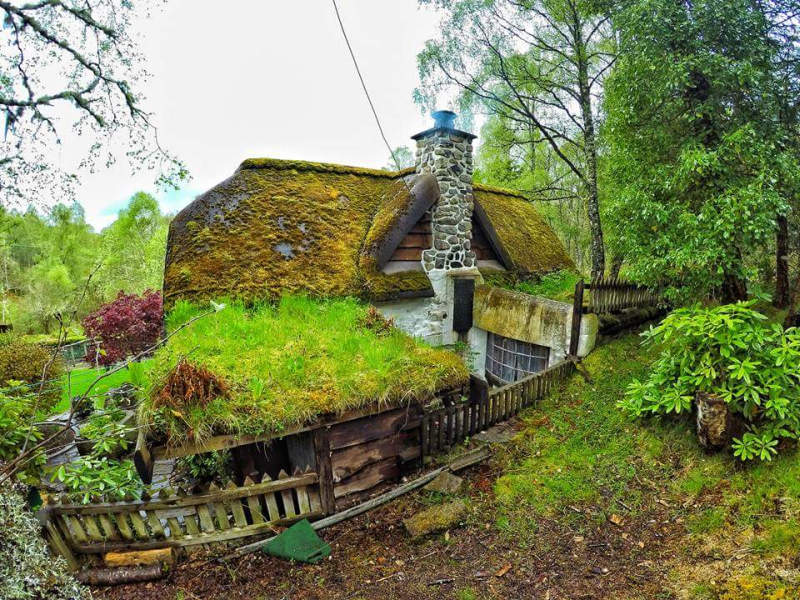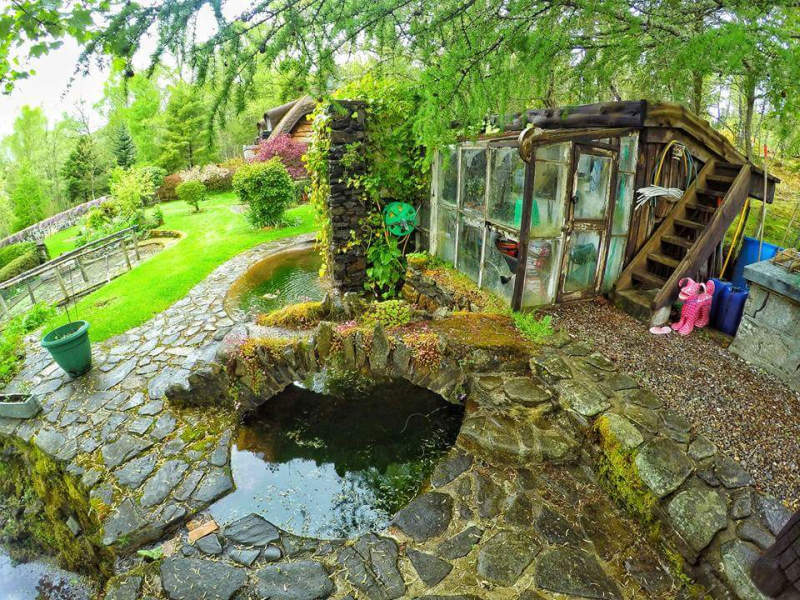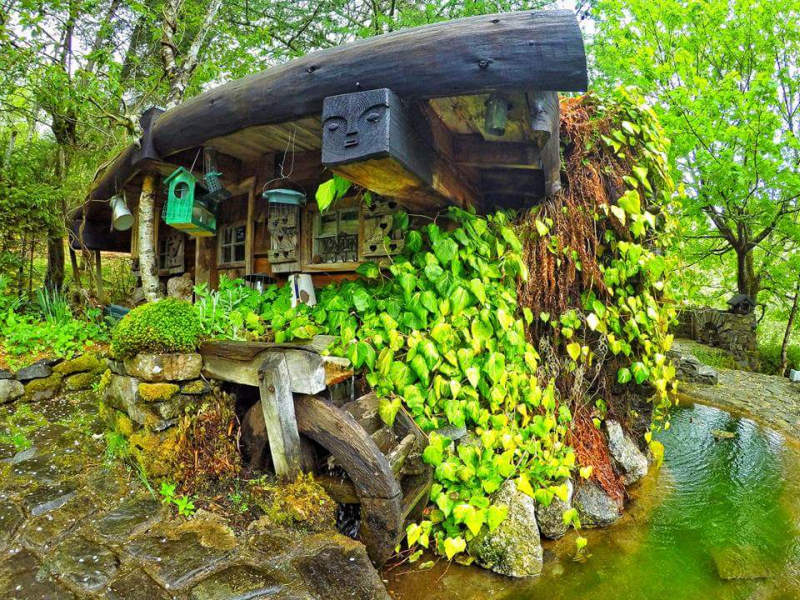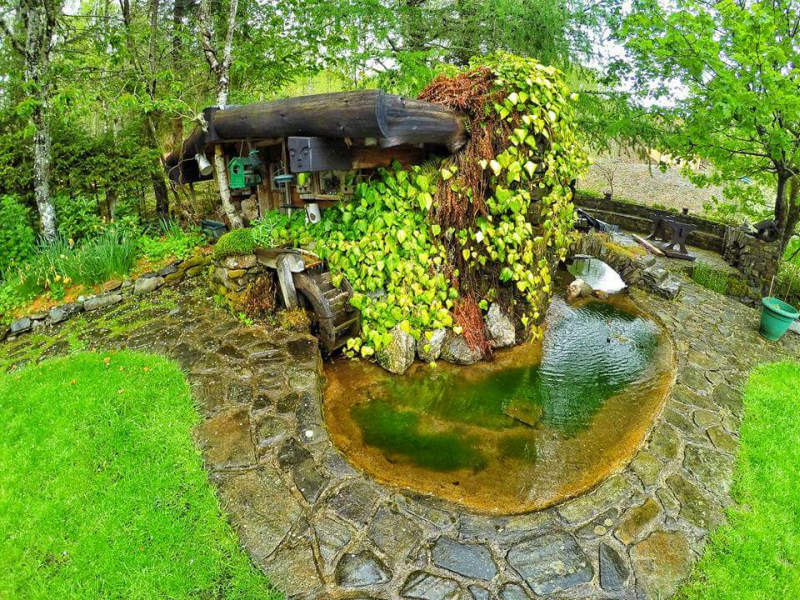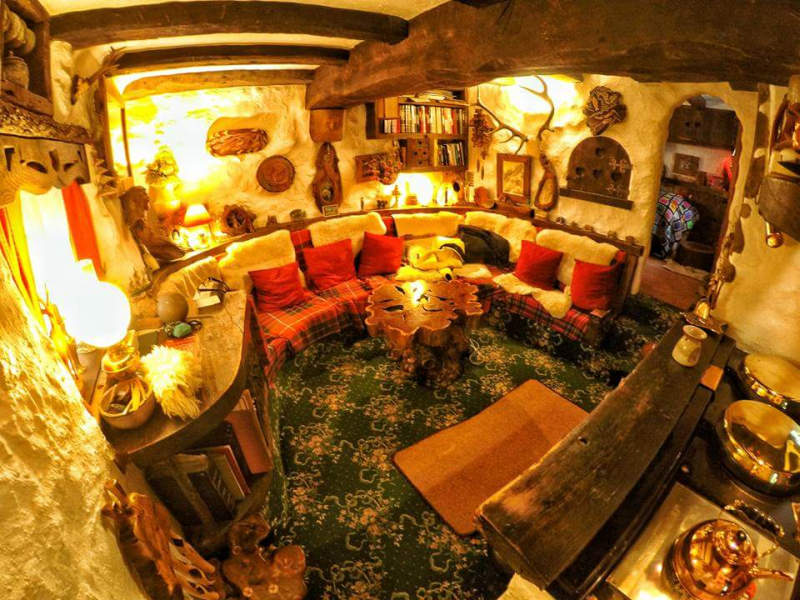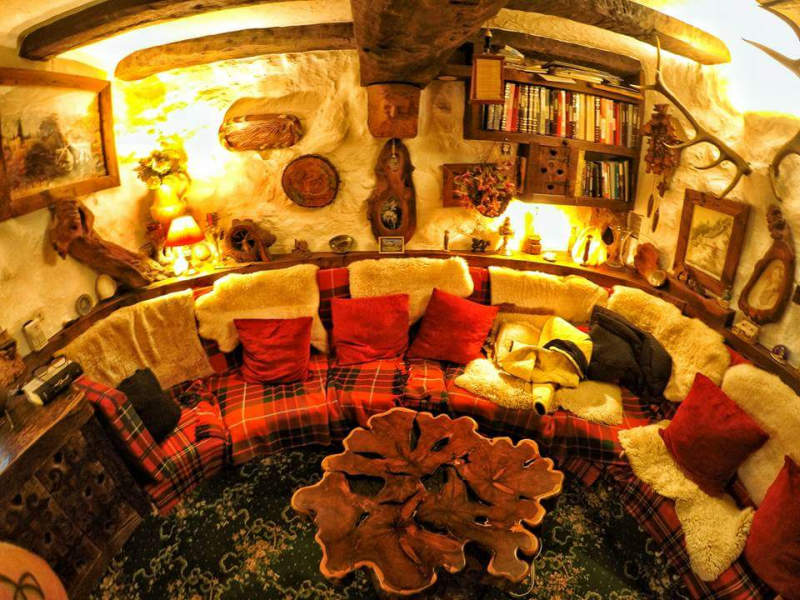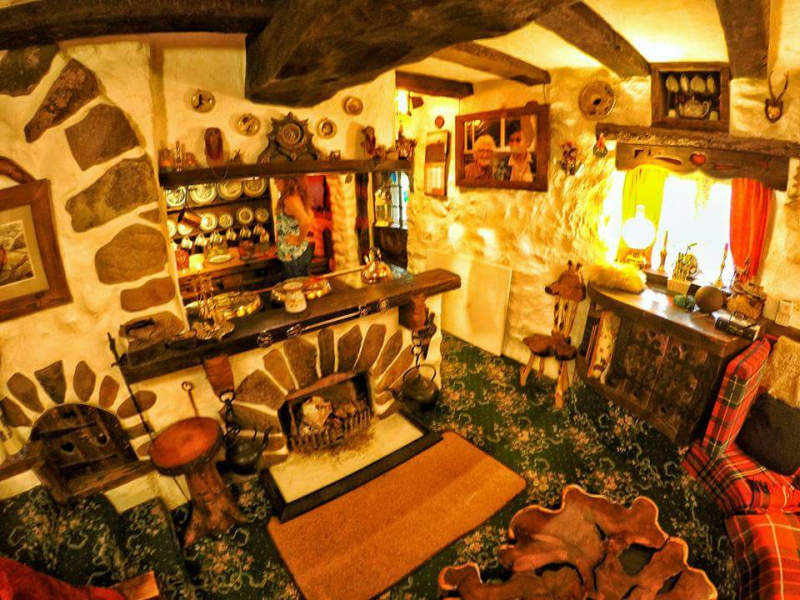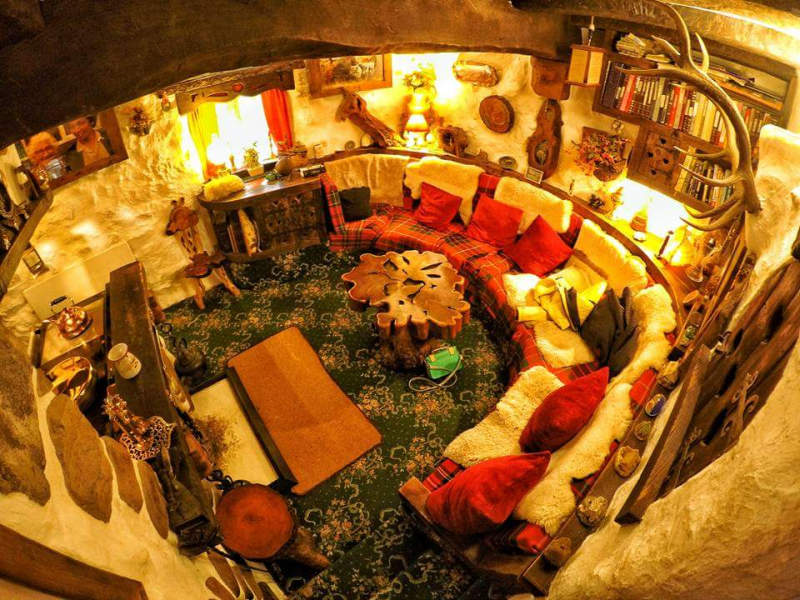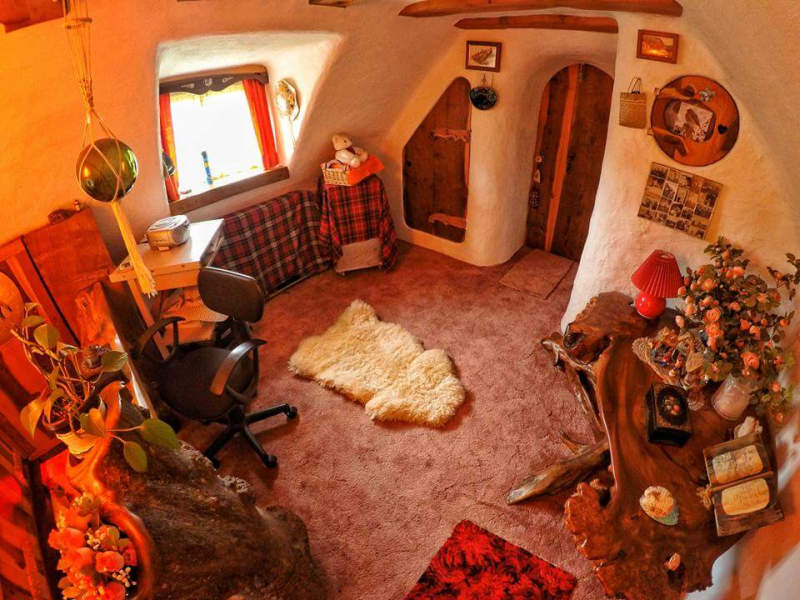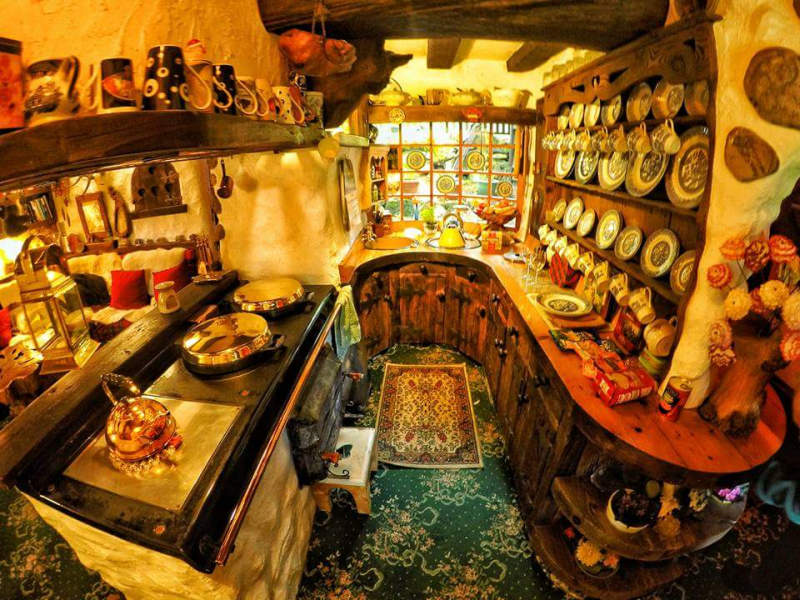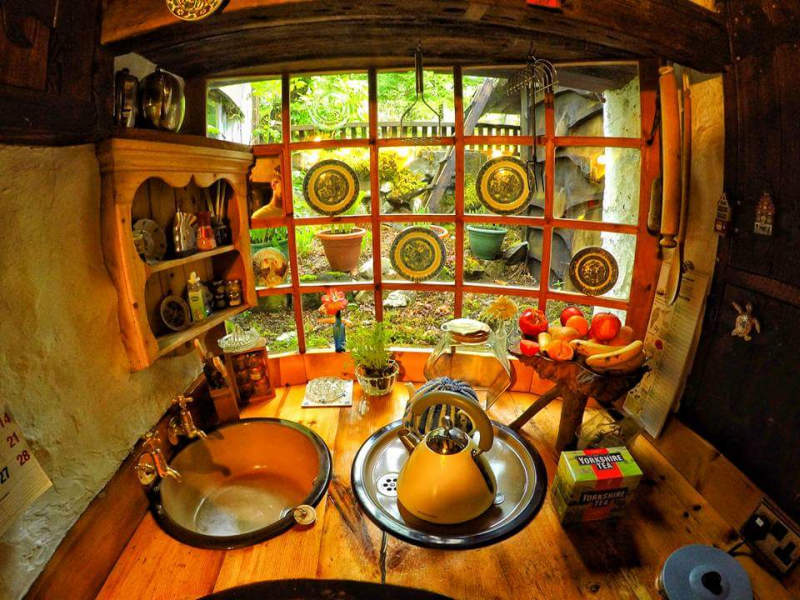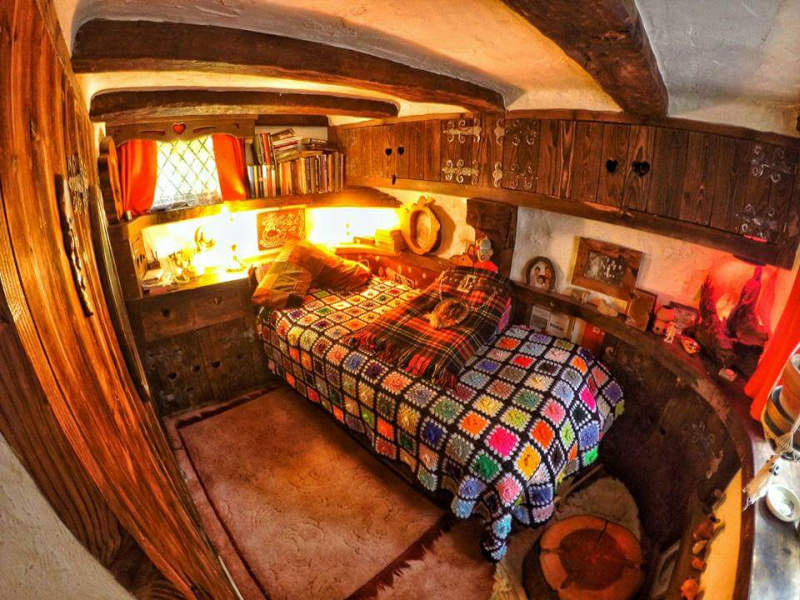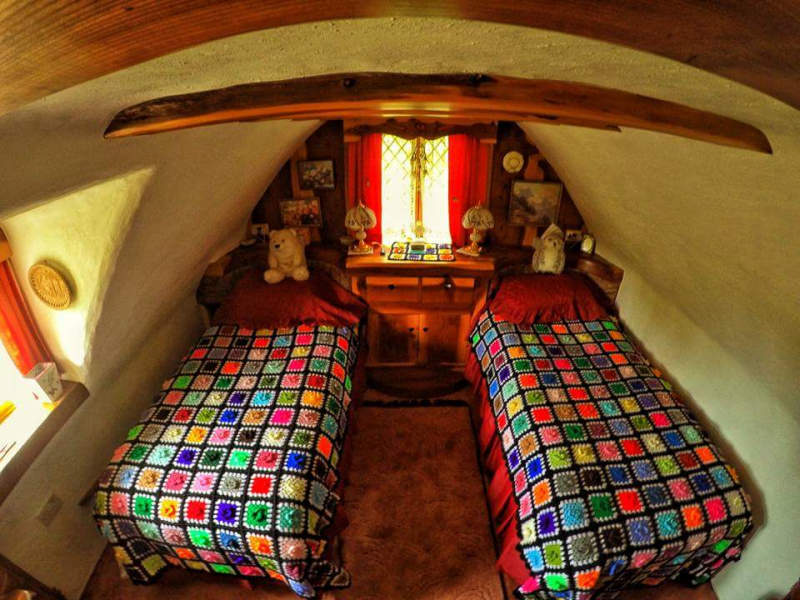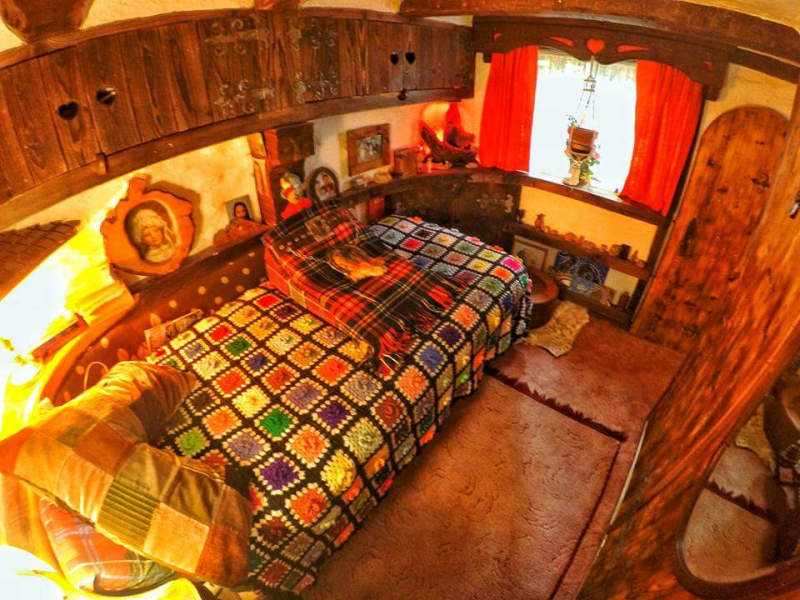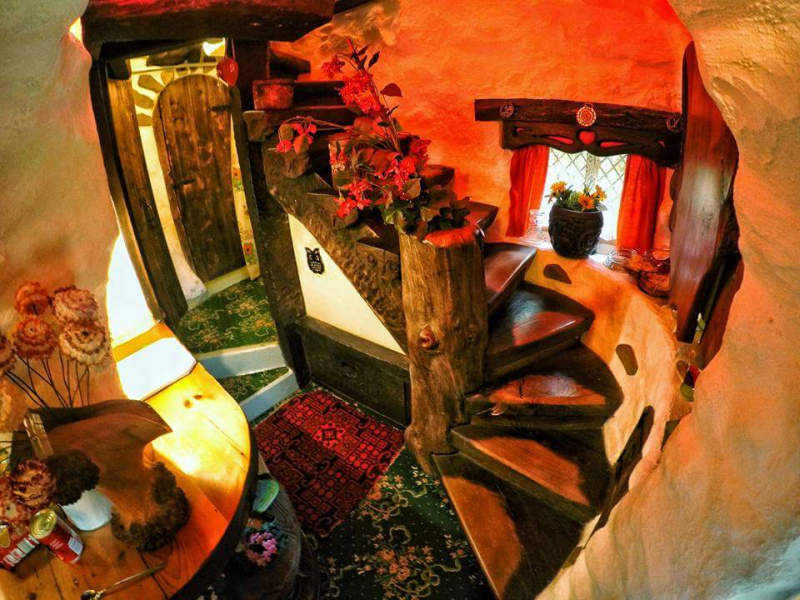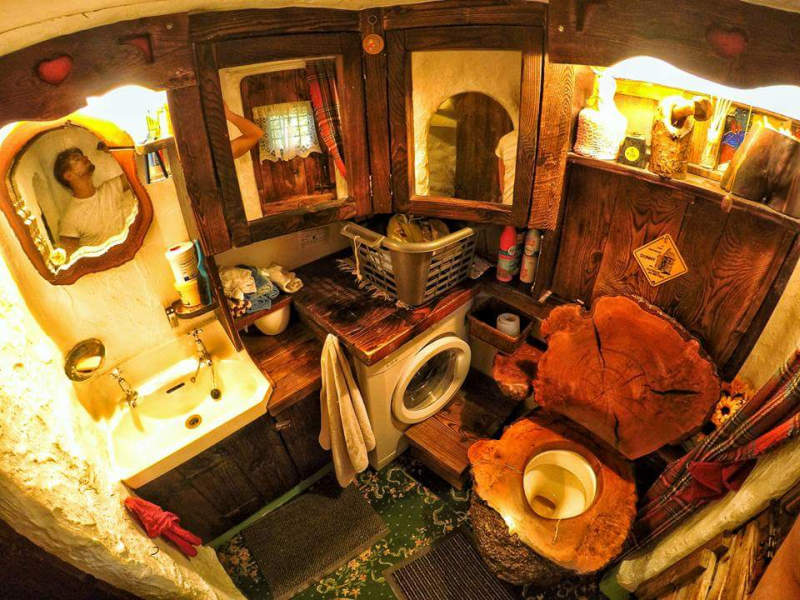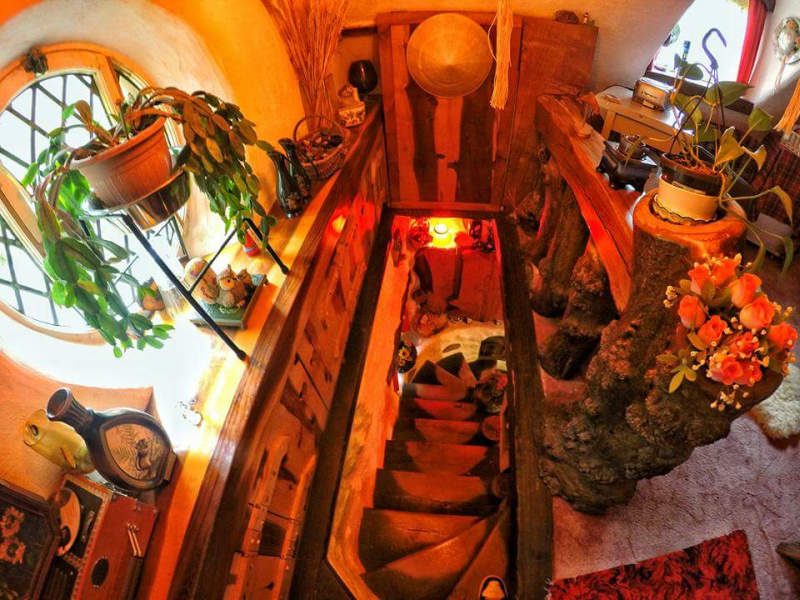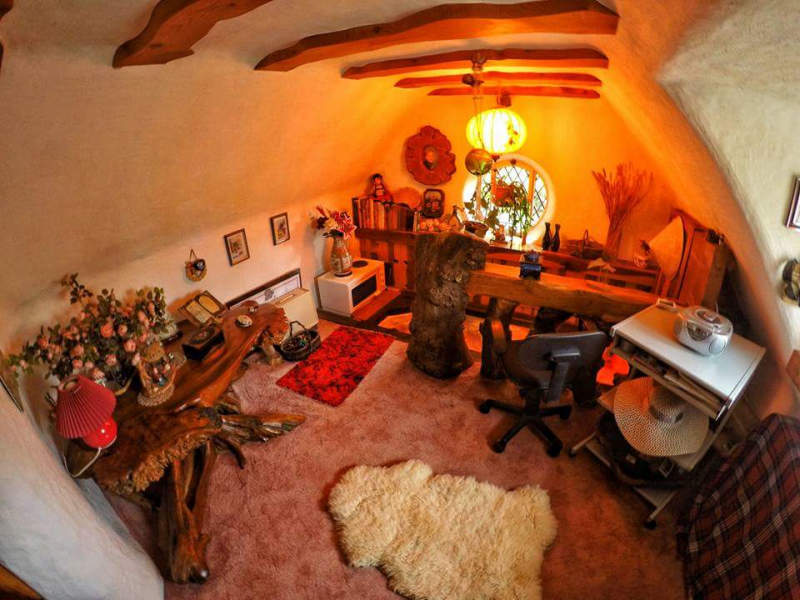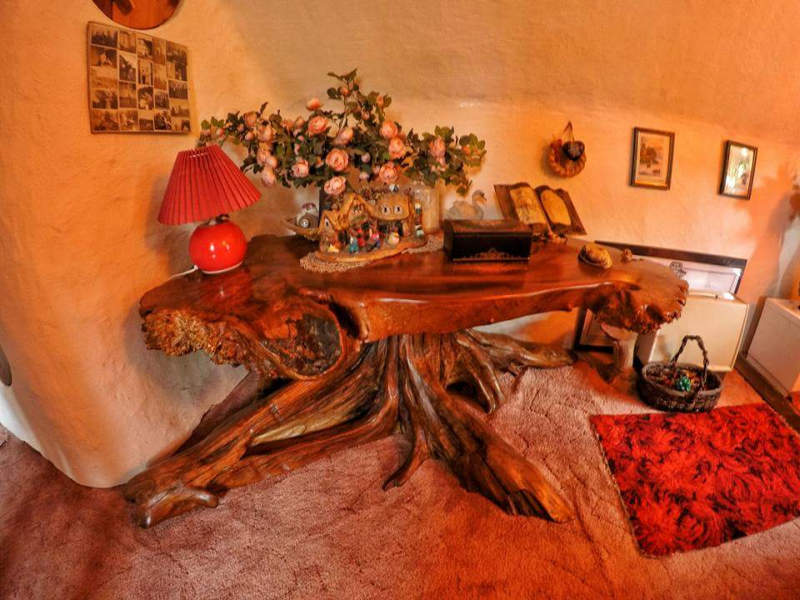 Via: TVOM