The beautiful Hobbit house garden shed appears to be designed by fairies. But it is a wonderful creation by Swiss-born interior designer, Lili Giacobino. Turning her childhood fantasy (to own a hobbit-styled home) into reality, the she has managed to create a marvelous garden addition that's inspired by a little hobbit home.
Several reclaimed materials are used to create this beautiful shed. For instance, recycled floorboards and reclaimed portholes (found second hand on eBay) make a fantasy door that seems to be coming straight out of a fairy tale. These little but charming additions create a lovely sense of adventure, giving whimsical touch to the shed.
After careful planning and designing, it took almost four days to complete this magical garden shed, which now adds wonders to Giacobino's yard. Although the exterior looks like a part of fairyland, but the interior is used practically for housing various garden equipment.
The curvy design of the garden shed shows Giacobino's interest in nature and natural materials. There are no straight lines in nature, therefore, the interior designer avoids straight lines in her designs. Instead her creations opt beautiful curvy look and shape – just like the pictured hobbit house garden shed.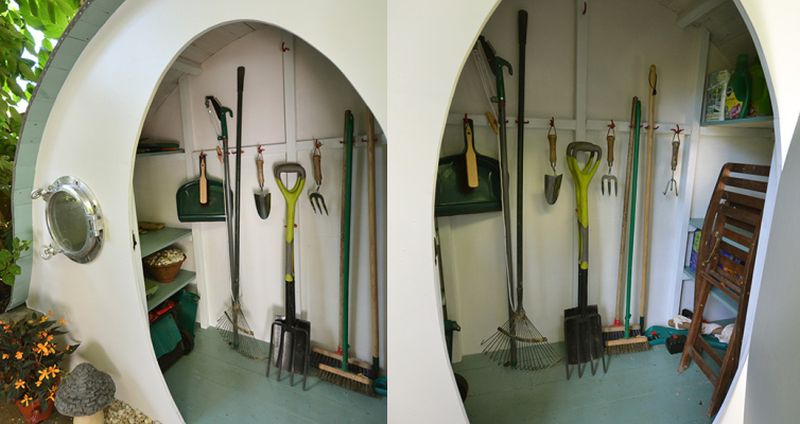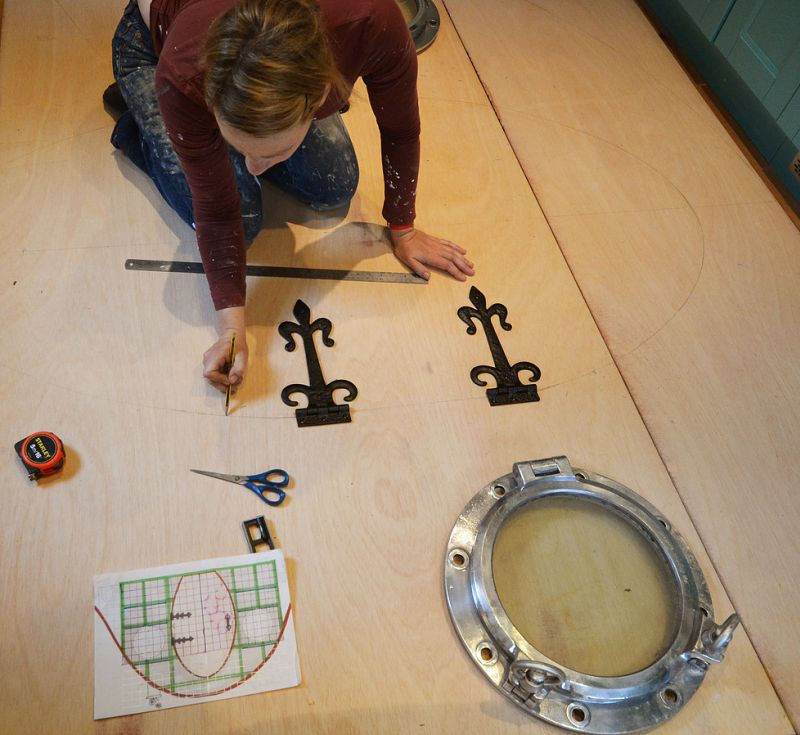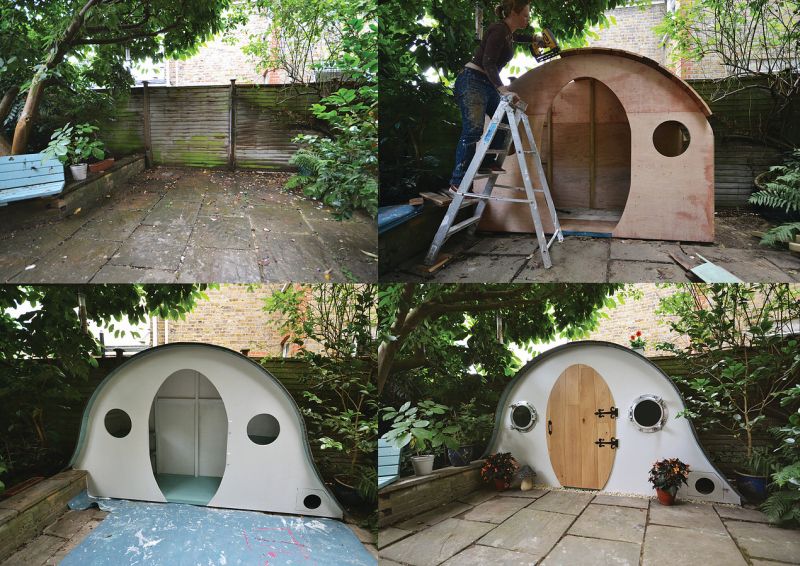 Via: ShedWorking