If you thought gingerbread house is the most challenging cake to prepare, think again. As, this scary dragon-shaped dessert will definitely put every other cake to shame. It is created by Oslo-based Swedish 3D artist Caroline Eriksson, who wanted to make something special this holiday season for avid fans of The Hobbit– movie based on J.R.R. Tolkien's fictional novel. Therefore, she decided to bake massive gingerbread sculpture of legendary dragon Smaug, which looks identical to the one featured in the movie.
Erikkson made this 28-inch long and 20-inch tall creation using basic ingredients required in the recipe. However, she used extra syrup and flour to make dough quite thick, so the massive structure doesn't collide. Detailing of the entire cake is very impressive and neatly crafted from Smaug's pointed tongue to its massive wings. This edible gingerbread 'Smaug' cake is perfect treat for sci-fi fans to enjoy holiday dessert in Hobbit style.
Those of you, who follow the work of Caroline Eriksson online, must know that she is a talented artist and this is not her first gingerbread creation. In fact, last year she received first prize in a contest for her gingerbread sculpture of Optimus Prime from The Transformers franchise. But, according to us the Smaug dragon is the best so far. Do share your views with us on this incredible dessert design. For now, you may check out the video and images given below to find out more about the cake.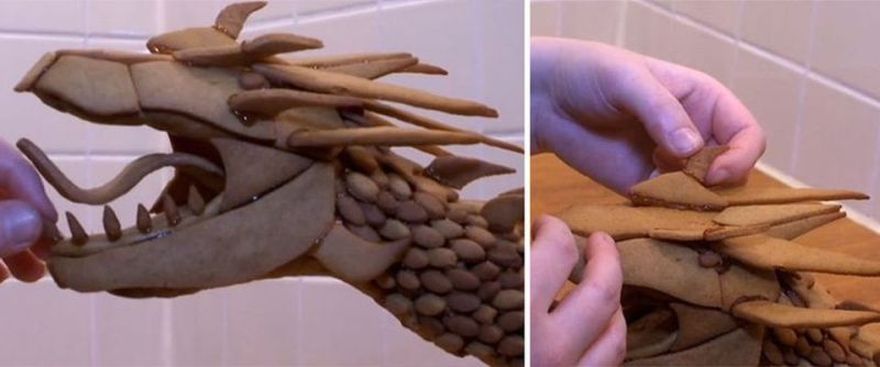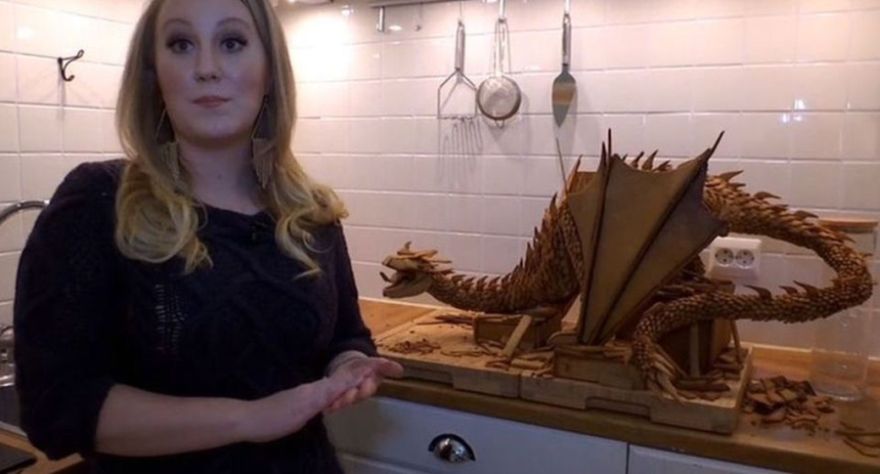 Via: BoredPanda/ Image Courtesy: Aftonbledet